Par­naz Foroutan is the author of The Girl from the Gar­den, a nov­el of the Per­sian Jew­ish com­mu­ni­ty in Los Ange­les and its ori­gins in Iran. She will be blog­ging here all week for Jew­ish Book Council's Vis­it­ing Scribe series.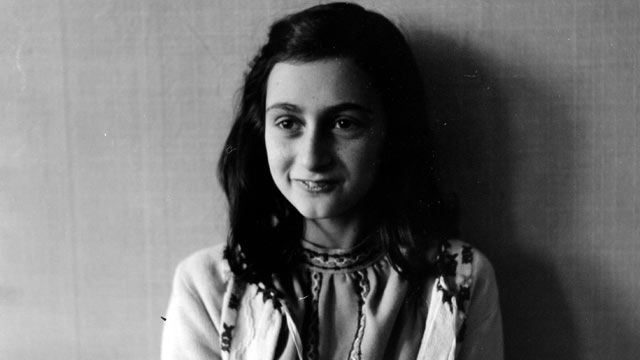 It was uncan­ny, her por­trait in black and white on the cov­er of the book, and my own school pic­ture. The same smile, the same cheek­bones, the same nose. The same black, thick hair, cut just above the shoul­ders and held back by a bar­rette. And dark eyes, like mine. The book had small black words crowd­ed togeth­er, page after page, bleed­ing through the pages, end­less. I whis­pered the words of the title, test­ed their weight in my mouth, ​"Anne… Frank… Diary…"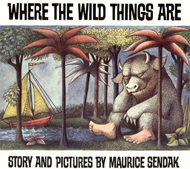 On the play­ground, I lis­tened silent­ly to the con­ver­sa­tions, the laugh­ter, the sounds of names being called and words being screamed. An entire uni­verse of exchange about mat­ters of whose turn it was to hit the ball, about the pulling of hair and the shar­ing of cook­ies. An entire uni­verse of inter­ac­tion through words that flew by too quick­ly and only left a moment of con­fused pic­tures behind.
"Maman, I am going to learn to speak Eng­lish very well. I am going to learn three new words every day. Soon, I'll know all the words they know."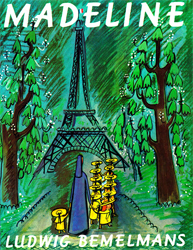 The lady who read to us had hair the col­or of rain clouds when the sun shined through them. She sat in a chair while we sat on the floor. She held love­ly books and read the words slow­ly, her voice like the sound of fat rain­drops on the leaves of the oak tree out­side my bed­room win­dow. Wild Things. She read and I saw mon­sters that hid in dark base­ments and wailed like air raid sirens in the night. After she fin­ished read­ing, she gave us a few min­utes to walk around the large room and look at the shelves of books that ran from wall to wall. I opened their cov­ers and looked into those pages, search­ing for beds that turned into boats and bed­room floors that became tumul­tuous waves.
"I got you a present." I loved her, even though she pulled me out of class and the oth­er chil­dren taunt­ed me as I walked past them. ​"It's a book. It's about this girl named Made­line. She's the one with red rib­bons in her hair." She read the words to me, slow­ly. She defined them, slow­ly. Then, when the sto­ry end­ed and I want­ed to hear it again, she'd read it once more. Years lat­er, I found that book at the bot­tom of a box filled with let­ters and old dolls.
The book with the pho­to­graph of the dark-eyed girl sat on my desk for weeks and each after­noon, when the fourth grade teacher announced read­ing time, I picked it up and strug­gled past words until they became sen­tences, past those until they became paragraphs.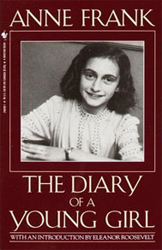 "She looks just like you," Steven Book­binder said it loud enough so that every­one at the table heard and rushed to look at the book in his hand. No one looked like me, except this girl in an old pho­to­graph on the cov­er of a book that the librar­i­an insist­ed was too hard for me to read. I pulled the book from his hand, angry and ashamed. He had touched some­thing that was mine. Not the object — that dog-eared copy that had cir­cu­lat­ed in the library of Brook­side Ele­men­tary School year after year — but an entire world in a lone­ly attic that I shared with a girl named Anne.
It hap­pened one day, just like that. The words on the page dis­ap­peared and I found myself hear­ing her voice, look­ing through that lit­tle win­dow beside her. The words opened into a sto­ry, and I was there. And when that book end­ed, I opened anoth­er, and anoth­er. I was a Ger­man sol­dier on the front, a red­head­ed boy in love with a pony the col­or of a sun­set, a poor man, a mur­der­er hound­ed by my con­scious, a pros­ti­tute. And to this day, still, when I need to find some redemp­tion, some grace that rais­es me from the lone­li­ness and iso­la­tion of being, I open a book, and wait for the words to invite me in.
Par­naz Foroutan was born in Iran and spent her ear­ly child­hood there. Her nov­el The Girl from the Gar­den, for which she received PEN USA's Emerg­ing Voic­es award, was inspired by her fam­i­ly history.
Relat­ed Content:
Par­naz Foroutan is the author of The Girl from the Gar­den, which received the PEN Emerg­ing Voic­es Award and was named one of Booklist's ​"Top 10 First Nov­els" of 2015. Her mem­oir Home is a Stranger is about her jour­ney back to Iran as a young woman two decades after her fam­i­ly fled the rise of the Islam­ic theocracy.