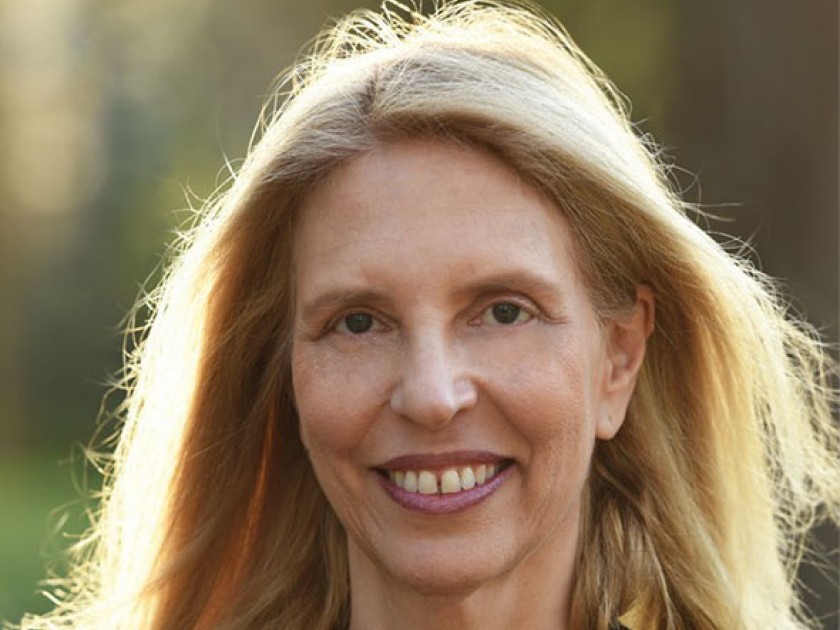 When I left the syn­a­gogue after Elie's funer­al on July 3, 2016, I wan­dered out onto 5th Avenue in New York, think­ing about the hole his death left in my life. It was hot, and I longed for the cool­ness of Cen­tral Park, just a stone's throw away — but the park was closed. A small bomb in a paper bag had explod­ed, injur­ing a young man and police had roped off the entrances. So I joined the mass­es of jostling peo­ple on the side­walk, try­ing to process that Elie was gone. It had been a mod­est, pri­vate funer­al, with­out too much ado, with com­ments by his can­tor and friend Joseph Mal­o­vany, Elie's son Elisha, and the man sit­ting in the row in front of me, broad­cast­er Ted Kop­pel. Their sto­ries about Elie gave me some­thing else to think about. They were human­iz­ing and enlightening.
I decid­ed that I would start col­lect­ing sto­ries about Elie and his lega­cy for Moment, which he cofound­ed and where I now serve as edi­tor-in-chief. We did, pub­lish­ing ​"The Many Lega­cies of Elie Wiesel" in our Sep­tem­ber 2016 issue. Then came the book. At first it was going to be an e‑book, but it quick­ly grew into a print book, which took more than two years to pro­duce. An acces­si­ble and visu­al pre­sen­ta­tion of his life and work seemed nec­es­sary. I hadn't planned on includ­ing many pho­tos at the start, but once archival pho­to research com­menced, I found that Elie's face, in par­tic­u­lar his expres­sions, were part of the sto­ry as well.
The book was released in April, but I now real­ize that it isn't real­ly fin­ished. Every time I speak about the book, I meet more peo­ple whose thoughts and expe­ri­ences belong in the book.
The book was released in April, but I now real­ize that it isn't real­ly fin­ished. Every time I speak about the book, I meet more peo­ple whose thoughts and expe­ri­ences belong in the book. After my talk at the Skir­ball Cen­ter in Los Ange­les, I met a man who was Elie's bunk­mate at Auschwitz. He had suf­fered a stroke and didn't speak much, but his chil­dren told me their father's sto­ry and lat­er sent me pho­tographs. After a talk at the Uni­ver­si­ty of Penn­syl­va­nia in Philadel­phia, I spoke with a reporter and lit­er­ary crit­ic who had been at Elie's apart­ment on Novem­ber 4, 1995 — the day that Israeli Prime Min­is­ter Yitzhak Rabin was assas­si­nat­ed. He was there to inter­view Elie about his lat­est mem­oir, he told me, but instead sat by as per­son after per­son, includ­ing world lead­ers, called to dis­cuss the tragedy with Elie. Elie con­versed with the callers in Eng­lish, French, Hebrew, and Yid­dish; the reporter was struck by the nuance with which he field­ed calls from so many from dis­parate polit­i­cal, cul­tur­al, and reli­gious back­grounds — and gave them com­fort. I have spo­ken with mem­bers of a fam­i­ly that played an invalu­able role in help­ing Elie come and estab­lish him­self in the Unit­ed States I have talked with peo­ple who nev­er met him, like singer and song­writer Regi­na Spek­tor, who were inspired by his work.
Not all sto­ries are pos­i­tive. Like any­one, Elie had his detrac­tors, and I meet peo­ple who were angry with him for var­i­ous pro­fes­sion­al and per­son­al rea­sons, and I lis­ten to them too. Their expe­ri­ence wasn't my expe­ri­ence, but it is a fun­da­men­tal part of Moment​'s ethos to show respect for, and pro­vide a plat­form for, dif­fer­ent views.
In fact, I have met so many peo­ple with inspi­ra­tional sto­ries and thoughts about Elie's life and lega­cy that I have enough mate­r­i­al for a sec­ond edi­tion of the book. Per­haps some­day I will return to writ­ing about and gath­er­ing more sto­ries about Elie and his many legacies.
While he was alive, Elie expand­ed my uni­verse by being an encour­ag­ing, sup­port­ive men­tor and friend. As it turns out, he is still expand­ing my universe.
Nadine Epstein is an award-win­ning jour­nal­ist and edi­tor-in-chief of Moment Mag­a­zine. She is the founder of the Role Mod­el Project, cre­at­ed in mem­o­ry of Jus­tice Gins­burg to help young peo­ple iden­ti­fy and select role mod­els. Epstein lives in Wash­ing­ton, DC.