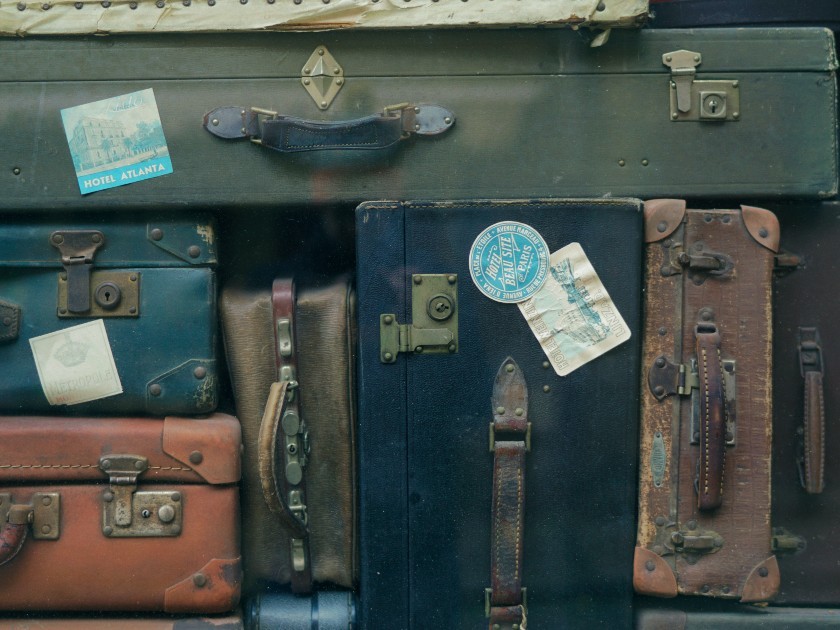 Inside the book are many books.
*
My hus­band leans into his work­bench, sands wood.
Shav­ings fall.
He drills per­pen­dic­u­lar to the wood,
mak­ing holes for pins.
He hasn't unpacked his suit­case yet,
which lies open on our bed­room floor.
*
Rab­bi Yish­mael taught acceptance.
*
In the books lie contradictions
which are answers
and those answers are questions
with answers in oth­er books.
*
A famil­iar voice is say­ing to me, Come sit on the couch,
let's watch something.
*
I know if I men­tion the suit­case he will pick it up
and place it in his study, which
is filled with papers and suit­cas­es and boxes.
*
Books sit sol­id on the shelves.
The ques­tions they hold are silent.
*
Rab­bi Aki­va taught to embrace restraint.
*
Then some­one tried to help. Fun, they said.
I didn't under­stand and asked, What do you mean?
They clar­i­fied: Just have fun!
This piece is a part of the Berru Poet­ry Series, which sup­ports Jew­ish poet­ry and poets on PB Dai­ly. JBC also awards the Berru Poet­ry Award in mem­o­ry of Ruth and Bernie Wein­flash as a part of the Nation­al Jew­ish Book Awards. Click here to see the 2020 win­ner of the prize. If you're inter­est­ed in par­tic­i­pat­ing in the series, please check out the guide­lines here.