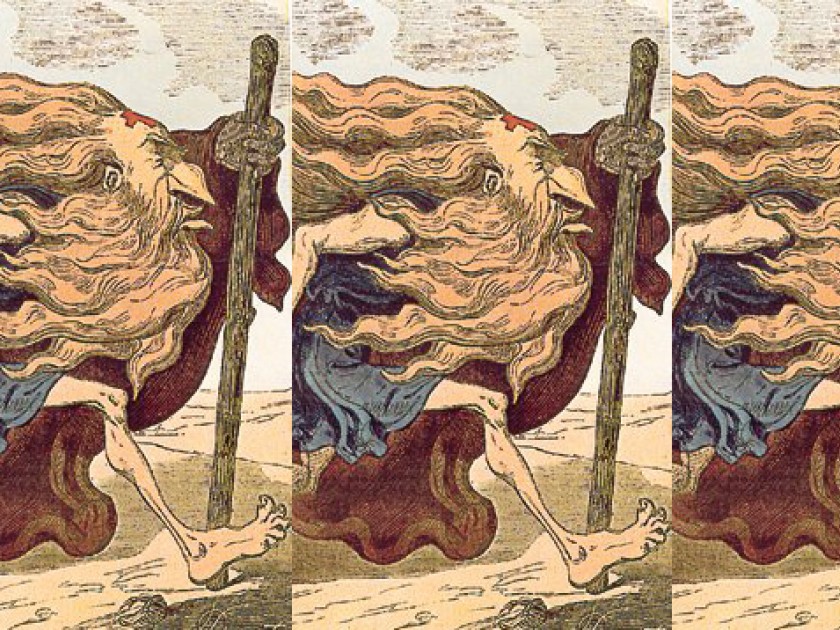 Mar­got Singer, author of
Under­ground Fugue
, w
ill be guest blog­ging for us this week as part of our Vis­it­ing Scribe series.
My grand­par­ents on both sides of my fam­i­ly escaped from Nazi Europe in 1939, almost too late. My father and his par­ents left Czecho­slo­va­kia for Pales­tine thanks to exit per­mits and entry visas obtained from one of my grandfather's cousins, a doc­tor whom the author­i­ties had barred from emi­grat­ing. My mother's father, also a doc­tor who had arrived in the Unit­ed States in the mid-1930s, brought his par­ents and sib­lings over from Lithua­nia thanks to a grate­ful patient who signed four­teen immi­gra­tion affidavits.
I come from a fam­i­ly of refugees, but I nev­er thought of it that way when I was grow­ing up. ​"Refugee" wasn't a word we used. My rel­a­tives seemed like ordi­nary immi­grants to me. My father's par­ents, whom we often vis­it­ed in Israel in the sum­mers, spoke Ger­man with my uncle, Hebrew with my cousins, Eng­lish with my broth­er and me. My grand­moth­er cooked wurst and wiener schnitzel and baked fab­u­lous Vien­nese cakes. She told hap­py sto­ries of ski­ing in the High Tatras and pick­ing mush­rooms in the forests near Brno. The places she talked about seemed as dis­tant, and as benign, as the images in the few fad­ed pre-war fam­i­ly pho­tographs we pos­sessed. By then, Czecho­slo­va­kia was sequestered behind the Iron Cur­tain and Lithua­nia impos­si­ble to find on any map. The world they'd left behind had disappeared.
For a long time, I assumed the anti-Semi­tism that had dri­ven my fam­i­ly out of Europe had been left behind as well. But by the ear­ly 2000s, read­ing about the threat­en­ing anti-Semit­ic rhetoric of Iran's Ahmadine­jad, the vir­u­lent anti-Zion­ism of the Euro­pean left, and the far-right con­spir­a­cy the­o­ries claim­ing that the 9/11 attacks had been car­ried out by Israelis and Jews, I felt unmoored.
In 2005, I came across a New York Times Mag­a­zine piece about an exhi­bi­tion of anti-Semit­ic car­toons to be dis­played in a Lon­don muse­um. The show jux­ta­posed medieval draw­ings of Jews as child-eat­ing spi­ders, Nazi car­i­ca­tures of the mon­strous, hook-nosed ​"Eter­nal Jew," and mod­ern anti-Israeli images based on the same anti-Semit­ic tropes. A 2003 car­toon from the British news­pa­per, The Inde­pen­dent, for exam­ple, depict­ed Ariel Sharon with a bloody Pales­tin­ian child dan­gling from his jaws. (The cap­tion read, ​"What's wrong…you nev­er seen a politi­cian kiss­ing babies before?") The col­lec­tion was con­tro­ver­sial. Did exhibit­ing anti-Semit­ic images neu­tral­ize them — or give them renewed strength? Was it bet­ter to remem­ber or forget?
I start­ed work­ing on a nov­el whose main char­ac­ter was a Jew­ish col­lec­tor of anti-Semit­ic car­toons, mod­eled after the own­er of the col­lec­tion dis­played in the Lon­don show, a British physi­cian and Ortho­dox Jew. I imag­ined my char­ac­ter as a man obsessed with fig­ur­ing out what could moti­vate and sus­tain that kind of hate. In 2004, the U.K. had expe­ri­enced a record 532 anti-Semit­ic inci­dents, includ­ing dam­age and des­e­cra­tion, abu­sive behav­ior, and vio­lent attacks. The phrase Jews are evil had been paint­ed in large let­ters on the walls of a Lon­don Under­ground sta­tion. A Lon­don man's car had been daubed with a swasti­ka and the words Kill all Jews.
My work­ing title was The Hate Artist. The first, hor­ri­bly over-writ­ten sen­tence read: ​"I am not an angry man, not any more, at least. But the world is a hate-filled place, now more than ever, red and seething, alive with hid­den fangs and horns, scaly sur­faces and molten depths, charred cara­paces, the malev­o­lent glint of gold."
Over the next few years, how­ev­er, near­ly every­thing I thought I knew about the nov­el changed. I made the main char­ac­ter an Amer­i­can Jew­ish woman, Esther, not a British man. I scrapped the first per­son nar­ra­tion and replaced it with a third per­son nar­ra­tive from mul­ti­ple points of view. I cut the ref­er­ences to the art of hate.
In my nov­el, Under­ground Fugue, anti-Semi­tism stands in coun­ter­point to the anti-Islam­ic sen­ti­ment that has arisen in the wake of mul­ti­ple ter­ror­ist attacks, the War on Ter­ror, waves of migra­tion, and the Euro­pean refugee cri­sis. On her deathbed, Esther's moth­er, Lonia, remem­bers her escape from Czecho­slo­va­kia and Poland in 1939, while her elder­ly British friends fret over the anti-Semit­ic cli­mate of Lon­don in 2005. Mean­while, as the 7/7 ter­ror­ist bomb­ings on the Lon­don Tube draw near, Esther begins to sus­pect that the boy next door may be involved in rad­i­cal Islam. The nov­el asks, How does fear dri­ve us to betray the ones we love? The ques­tion of what it means to be hat­ed is less impor­tant than the ques­tion of what it means to hate.
As always, writ­ing is an act of dis­cov­ery. Writ­ing this nov­el made me recon­sid­er how my sense of self has been shaped. The old sto­ry of Jew­ish per­se­cu­tion has been replaced by the more com­pli­cat­ed ques­tion of how we act on the lega­cy of that his­to­ry we car­ry with us to chal­lenges of the present day.
Mar­got Singer's Under­ground Fugue is the 2017 Edward Lewis Wal­lant Prize win­nter. Her sto­ry col­lec­tion, The Pale of Set­tle­ment won the Flan­nery O'Con­nor Award, the Reform Judaism Prize for Jew­ish Fic­tion, and the Glas­gow Prize for Emerg­ing Writ­ers. Her work has been fea­tured on NPR, the Keny­on Review, among oth­er pub­li­ca­tions. She is a pro­fes­sor of Eng­lish at Deni­son University.