In Novem­ber, David Evanier wrote about Julius and Ethel Rosen­berg and the reis­su­ing of his nov­el Red Love. He is blog­ging here this week for Jew­ish Book Coun­cil and MyJew­ish­Learn­ing.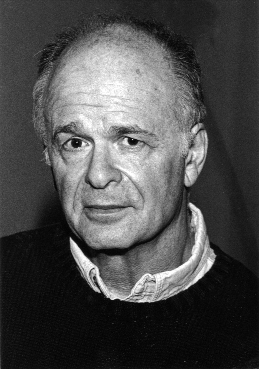 Stephen Dixon is, in my opin­ion, the best and most over­looked Amer­i­can Jew­ish fic­tion writer in the coun­try. If I left out ​"Jew­ish," he would still be the best. He has just pub­lished his 32nd book, a nov­el enti­tled His Wife Leaves Him, which is part­ly based on the death of his own beloved wife. Like Philip Roth, Cyn­thia Ozick, Thomas Beller, Jen­nifer Belle, Jonathan Lethem, Bruce Jay Fried­man, and such pre­de­ces­sors as Saul Bel­low, Hen­ry Roth, Isaac Bashe­vis Singer, Daniel Fuchs, Grace Paley, Tillie Olsen, and Wal­lace Mark­field, Dixon's Jew­ish­ness is not an ortho­dox or insti­tu­tion­al one, but sim­ply a fact that informs and haunts much of his work. It is hard to under­stand Dixon's obscu­ri­ty; he's a two-time Nation­al Book Award final­ist and has won four O. Hen­ry Awards, a Guggen­heim Fel­low­ship for fic­tion, and an Amer­i­can Acad­e­my of Arts and Let­ters Lit­er­a­ture Award. In 1994 the Boston Globe wrote that ​"It will take writ­ers twen­ty years to catch up with what Stephen Dixon is doing."
His out­put is mind-bog­gling: in addi­tion to his nov­els, he has pub­lished hun­dreds of sto­ries and is com­plet­ing a new book, Late Sto­ries, with hun­dreds more. Nev­er­the­less, Dixon is not about quan­ti­ty or longevi­ty. Dixon is about fresh­ness and qual­i­ty. Among his gifts — which include nar­ra­tive inven­tive­ness with­out a trace of pre­ten­sion or con­vo­lu­tion, a hilar­i­ous sense of humor, and a mem­o­ry that seems to evoke every sin­gle thing that has ever hap­pened to him — he writes the most mov­ing and last­ing love sto­ries I have ever read. Among them are his immor­tal sto­ry Sleep, in which the nar­ra­tor imag­ines, with infi­nite pain and loss, the death of his wife.
And now we have in His Wife Leaves Him, per­haps the most com­plete love sto­ry ever writ­ten in the his­to­ry of Amer­i­can let­ters. And it too is a sto­ry told in the face of death. Mar­t­in's wife, still young, is diag­nosed with a degen­er­a­tive dis­ease that, over the years, is unre­lent­ing­ly cru­el and ulti­mate­ly fatal. I am cer­tain that Amer­i­can lit­er­a­ture has nev­er cre­at­ed a hus­band who gives of him­self so deeply, so ful­ly, tak­ing care of his wife even to the point of phys­i­cal exhaus­tion. And it is a sto­ry told with­out false sen­ti­men­tal­i­ty or embell­ish­ment, which ren­ders it all the more touch­ing and believable.
Mar­tin Samuels, the pro­tag­o­nist, has spent the first forty years of his life bum­bling about — as a bar­tender, actor, reporter, wan­der­er in Paris, but always a ded­i­cat­ed writer — in search of a true love.
When he encoun­ters Gwen, he finds every­thing he has been look­ing for: a tru­ly beau­ti­ful, gen­tle but strong woman of exquis­ite kind­ness, sen­si­tiv­i­ty and lit­er­ary sen­si­bil­i­ty, a per­son of the high­est moral stan­dards who shares his val­ues and pas­sions and is ready to start the fam­i­ly he has been yearn­ing for.
She is a trans­la­tor of the Russ­ian lit­er­a­ture he reveres, with a pro­found knowl­edge of the lit­er­a­ture of the Gulag, Nazism and the inspi­ra­tion of the Sovi­et Jew­ry move­ment. And she is Jew­ish, not a small mat­ter to him. Gwen says, ​"Though I'm by no means a reli­gious or obser­vant Jew — at most, I'll buy a box of egg mat­zos for Passover, though I'll con­tin­ue to eat bread and rice over the hol­i­day — my Jew­ish iden­ti­ty is very strong and impor­tant to me because of my fam­i­ly his­to­ry. In fact, the rea­son I've nev­er been seri­ous­ly involved with Gen­tile men since high school, or real­ly only one and not for long, is because I nev­er felt they could under­stand my expe­ri­ence of grow­ing up as the daugh­ter of Holo­caust survivors."
Although he is Jew­ish, he has not dat­ed a Jew­ish woman seri­ous­ly before. ​"That's why I said before," he tells her, ​"that I was glad you were Jew­ish. Fact is, for want of a bet­ter word this moment — maybe because I am so thrilled — I'm thrilled." Every­thing about Gwen fills Mar­tin with grat­i­tude, and it will be a pro­cre­ative life filled with their chil­dren, beau­ti­ful envi­ron­ments (Maine, River­side Dri­ve) and a pas­sion­ate immer­sion in cre­ative work — work they both engage in. Mar­tin cries at his own wed­ding. His moth­er says, ​"It shows how sen­si­tive you are and how much she means to you. I'm only say­ing I nev­er saw or heard of any groom doing it before, and I've been to plen­ty of wed­dings. I can just imag­ine how you'll react when your first baby comes out and you're in the room." This kind of dia­logue, affec­tion­ate, fun­ny and sad, rich­ly steeped in a lived his­to­ry, is total­ly rep­re­sen­ta­tive of Dixon.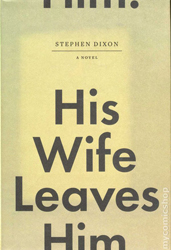 The nov­el is a sum­ming up of the total­i­ty of a mar­riage, its incred­i­ble joys, epipha­nies, smol­der­ing sen­su­al­i­ty, ten­der­ness and moments of frus­trat­ed rage as Mar­tin is engulfed, in the lat­er stage of the mar­riage, in an end­less round, night and day, of min­is­ter­ing to Gwen in her ter­ri­fy­ing decline. And Dixon sum­mons Gwen back to life unfor­get­tably through her dia­logue, and we see a pre­cious per­son, a bril­liant char­ac­ter, ren­dered real and palpable.
It's hard to believe that Dixon's ency­clo­pe­dic mem­o­ry has left a sin­gle thing out of this account of an extra­or­di­nary mar­riage. Dixon man­ages it not only through mem­o­ry, but with a par­tic­u­lar­ly inti­mate, vul­ner­a­ble style of writ­ing, a writ­ing of deep feel­ing in which noth­ing is held back, even though it is art­ful­ly shaped and the ordi­nary details and tedi­um of life are trans­mut­ed by a mas­ter nov­el­ist. Dixon is an obsessed writer (great ones usu­al­ly are) but he is not solip­sis­tic; his work encom­pass­es every­one he encoun­ters and paints with vivid col­ors. He blan­kets the read­er with specifics, but specifics so unique and com­pelling that they have uni­ver­sal­i­ty. His work will stand as a pen­e­trat­ing record of what a man's love for a woman can be, and what it means to be a humane, sen­si­tive, flawed, pas­sion­ate par­tic­i­pant in life in our time.
David Evanier has pub­lished sev­en books and has received the Aga Khan Fic­tion Prize and the McGin­nis-Ritchie Short Fic­tion Award. He was the found­ing edi­tor of the lit­er­ary mag­a­zine, Event, and the for­mer fic­tion edi­tor of The Paris Review. His nov­el Red Love was recent­ly pub­lished as an e‑book.
Relat­ed Content:
David Evanier has pub­lished eight books and has received the Aga Khan Fic­tion Prize and the McGin­nis-Ritchie Short Fic­tion Award. He was the found­ing edi­tor of the lit­er­ary mag­a­zine, Event, and the for­mer fic­tion edi­tor of The Paris Review. Read more about David Evanier here.
2013
The Best Over­looked Amer­i­can Jew­ish Novelist
2015