This week, Joshua Max Feld­man — the author of
The Book of Jon­ah
,
just released in paper­back from Pic­a­dor—
blogs for The Post­script on the mys­tery of inspi­ra­tion, its sources, and the path from inspi­ra­tion to art.
The Post­script
series is a spe­cial peek ​

"

behind the scenes" of a book. It's a juicy lit­tle extra some­thing to add to a
book club
​

'

s dis­cus­sion and a read­er's under­stand­ing of how the book came togeth­er. To ​

"

host" Joshua at your next book club meet­ing, request him through

JBC

Live Chat.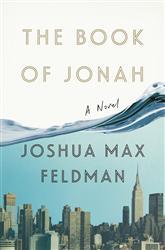 Writ­ers get asked a lot of ques­tions about inspi­ra­tion. Where do the ideas come from? How are char­ac­ters cre­at­ed? Are plot twists or dra­mat­ic rever­sals invent­ed or drawn from real life?
If you ask a writer such ques­tions, though, you'll like­ly get some mealy-mouthed response about process and imag­i­na­tion ver­sus artic­u­la­tion or some­thing like that.
As a writer, I want to state that we aren't try­ing to be eva­sive. There isn't some secret web­site filled with great sto­ries and crack­ling dia­logue and com­pelling char­ac­ters that you can pull from as soon as you get the URL and pay the mem­ber­ship fee. The truth is that inspi­ra­tion is a mys­tery — and I think to some extent, the more time you spend writ­ing, the more pro­found the mys­tery reveals itself to be. I can't explain why when I go to sleep wrestling with some struc­tur­al prob­lem in a sto­ry, I'll some­times wake up in the morn­ing with an ele­gant solu­tion. I was­n't con­scious­ly think­ing about it; I was­n't con­scious at all.
Some part of our minds that sits out­side of our aware­ness is at work on nights like that. And it's this part of our minds that gen­er­al­ly offers up the best ideas. But how to feed this shad­owy part of our­selves? That, as they say, is the question.
I think the best approach is to trust your instincts: sur­round your­self with art — books, movies, music, any­thing — that you like. And if you can't say why you like it, all the bet­ter. Lik­ing some­thing with­out know­ing why means that the invis­i­ble cor­ners of our minds are singing its prais­es. When the time is right, they'll send a mes­sage regard­ing why you like it, or at least what you ought to do about it.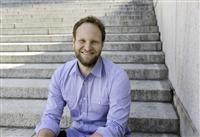 The ori­gin of my nov­el, The Book of Jon­ah, was very much this sort of expe­ri­ence. The nov­el is a mod­ern retelling of the bib­li­cal Book of Jon­ah, a text I liked a lot with­out being able to under­stand ful­ly why. I'm inter­est­ed in spir­i­tu­al mat­ters, but I'm not espe­cial­ly obser­vant; there are oth­er books in the Bible that pro­vide more obvi­ous mate­r­i­al for a con­tem­po­rary recre­ation. But there was some­thing about the sto­ry of a man get­ting a mes­sage from God, ignor­ing that mes­sage, in the course of try­ing to escape it get­ting swal­lowed up and spat out by a giant fish, final­ly ful­fill­ing his duties to great suc­cess, but end­ing up pret­ty grumpy about the whole expe­ri­ence nonethe­less — some­thing in that sto­ry inspired me. In many ways, writ­ing of my nov­el was a way for me to answer the ques­tion of why I liked the Book of Jon­ah so much. What I dis­cov­ered is that it speaks to the con­tra­dic­tions and quan­daries of faith in the mod­ern world with unusu­al clarity.
Typ­i­cal­ly, though, the path from inspi­ra­tion to art is more cir­cuitous. An image grows into a nov­el; a lyric in a song becomes a movie. Inspi­ra­tion does not have to come exclu­sive­ly from art, of course, either: a look, a tex­ture, a cer­tain slant of light — it's all the stuff of words yet to be written.
One of the won­der­ful things about mak­ing art of any kind is that you appre­ci­ate how many sources of inspi­ra­tion there are out there. You can find a hun­dred nov­els walk­ing out your front door.
Joshua Max Feld­man is a writer of fic­tion and plays. Born and raised in Amherst, Mass­a­chu­setts, he grad­u­at­ed from Colum­bia Uni­ver­si­ty, and has lived in Eng­land, Switzer­land, and New York City. This is his first novel.