Ear­li­er this week, Beth Kissileff mused on the final Bib­li­cal com­mand­ment — to write. With the release of her nov­el Ques­tion­ing Return, Beth is guest blog­ging for the Jew­ish Book Coun­cil all week as part of the Vis­it­ing Scribe series here on The ProsenPeo­ple.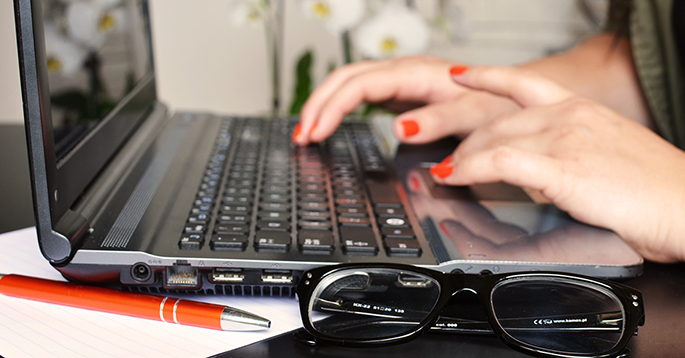 When I fin­ished writ­ing my dis­ser­ta­tion, I decid­ed that I would get down to writ­ing what I real­ly want­ed to write: a nov­el. I had the dis­ci­pline of being able to sit and write; at least in those pre-Inter­net days, I was pret­ty good at not get­ting dis­tract­ed. While pay­ing for child care, I had to use my time pro­duc­tive­ly, since I hat­ed think­ing of spend­ing mon­ey to do chores and errands I could do when my daugh­ter was home. I knew I had the focus and the ideas to write a nov­el, since I'd already com­plet­ed a longer piece of writ­ing. All I had to do was put my behind in a chair, turn my com­put­er on, and sit for long enough to type it all out.
The top­ic of my nov­el was obvi­ous to me: since I had just fin­ished writ­ing a dis­ser­ta­tion, nat­u­ral­ly I want­ed to write about some­one writ­ing her dis­ser­ta­tion, the process of writ­ing it, how it inter­act­ed with the oth­er things hap­pen­ing in her life. I didn't need to write the actu­al dis­ser­ta­tion itself, though the top­ic would cer­tain­ly be part of the sto­ry. With what per­son­al mean­ing did she imbue this mate­r­i­al of aca­d­e­m­ic study, why it was some­thing she per­son­al­ly need­ed to do? I would be get­ting at the sub­ter­ranean chan­nels of emo­tion that ran beneath the osten­si­bly objec­tive words in a dis­ser­ta­tion, which was what I was after all along. My char­ac­ter would learn that she want­ed to write about Jews who become more reli­gious in Israel because the top­ic of Judaism actu­al­ly held mean­ing for her, beyond this work as her entrée into the profession.
Peo­ple in grad­u­ate school tend to define them­selves by the nature of their fields, what they find impor­tant in a sub-field, who their men­tors are and work­ing schol­ars they most admire. My char­ac­ter need­ed to come to the point of real­iz­ing that her dis­ser­ta­tion and pro­fes­sion­al life do not define every aspect of her­self, that she needs — and wants — to devel­op as a human being, not just a future academic.
The dif­fer­ence between a nov­el and a dis­ser­ta­tion is not just in the read­ing and research that go into each text. For a nov­el, I did read many books on top­ics relat­ed to reli­gious returnees; Jerusalem and its his­to­ry, archi­tec­ture, and archae­ol­o­gy; Amer­i­can reli­gious stud­ies; and anthro­po­log­i­cal field­work and inter­view­ing tech­niques. I think the dif­fer­ence lies in the val­ue placed on emo­tions , expos­ing and express­ing them in a nov­el, bring­ing points of ten­sion between char­ac­ters and resolv­ing them or not. A dis­ser­ta­tion needs to have a speak­ing self that appears with­out express­ing bias; a nov­el needs a char­ac­ter shot through with pas­sion and fer­ven­cy so the read­er keeps want­i­ng to know more.
What was going on in my life in the months when I start­ed writ­ing was that after being four months preg­nant with my sec­ond child, when we went for the 16-week appoint­ment, there was no heart­beat. My preg­nant-appear­ing bel­ly was not hold­ing a live baby but a corpse that would nev­er be intro­duced to the world.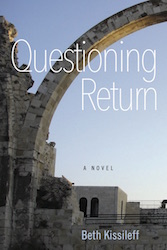 Was I respon­si­ble for my unborn child's death? Had I done some­thing, like drink­ing too much cof­fee, that was harm­ful to my baby, even endan­gered it? These are the ques­tions I need­ed to explore, for myself, what kind of moth­er and pro­fes­sion­al I was going to be, how I could con­tin­ue in the face of sad­ness and grief. My char­ac­ter faces a death that she may or may not have respon­si­bil­i­ty for at the mid­point of my nov­el. Let­ting her grap­ple with these ques­tions was a way of strug­gling with my own dilem­mas, which are the type that are not ever whol­ly resolved , just coped with. In fact the process I thought would be so sim­ple of writ­ing a nov­el over a sum­mer turned into a process of many years. But the thought and strug­gle that informed my writ­ing com­pli­cat­ed my char­ac­ter and matured her, just as I too man­aged my own life.
Beth Kissileff is a writer and jour­nal­ist with a PhD in com­par­a­tive lit­er­a­ture from the Uni­ver­si­ty of Penn­syl­va­nia. She has taught in var­i­ous fields of Eng­lish and Jew­ish Stud­ies at Car­leton Col­lege, the Uni­ver­si­ty of Min­neso­ta, Smith Col­lege and Mount Holyoke College.
Relat­ed Content:
Beth Kissileff is in the process of fundrais­ing and writ­ing grants to devel­op a pro­gram to assist rab­bis of all denom­i­na­tions with writ­ing and pub­lish­ing books. Kissileff is a rab­binic spouse and author of the nov­el Ques­tion­ing Return as well as edi­tor of the anthol­o­gy Read­ing Gen­e­sis: Begin­ings.