In her last post, Ellen Frankel looked at how to make the Bible PG. She is guest-blog­ging all week for MyJew­ish­Learn­ing and JBC.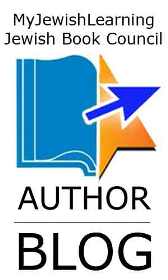 What is Jew­ish lit­er­a­ture?
What makes a book or its writer Jew­ish? What's ​"in" and what's ​"out" of the con­tem­po­rary Jew­ish syl­labus? Who gets to make such judg­ment calls? Should they even be made at all?
Some time ago, an Ortho­dox schol­ar I know sug­gest­ed a dif­fer­ent way of think­ing about this issue. He point­ed to a dis­tinc­tion between books that Jews ​"read" and those that they ​"study," i.e., sec­u­lar vs. sacred texts. In my mind, this dis­tinc­tion large­ly hinges on the ques­tion of the author­i­ty we invest in books. Those that we read — for plea­sure, for a course, to make our­selves cul­tur­al­ly con­ver­sant — exer­cise lit­tle author­i­ty over us. But those that we study — for moral instruc­tion, for answers to ulti­mate ques­tions, to inspire us and devel­op our char­ac­ter — guide our lives and mat­ter pro­found­ly to us. If a par­tic­u­lar book is itself in con­ver­sa­tion with oth­er Jew­ish books, we then become part of that con­ver­sa­tion as it becomes part of us. If a book is not in dia­logue with oth­er Jew­ish books, then our read­ing will lead us away into a dif­fer­ent con­ver­sa­tion. Whether or not we ever find our way back into the Jew­ish con­ver­sa­tion is anyone's guess.
In a review of Ruth Wisse's book, The Mod­ern Jew­ish Canon: A Jour­ney Through Lan­guage and Cul­ture
, pub­lished in Com­men­tary Mag­a­zine, the emi­nent Hebrew trans­la­tor Hil­lel Halkin argued that ​"the ques­tion of prove­nance — who wrote a giv­en text, with what per­son­al back­ground, motives, and opin­ions — can­not ulti­mate­ly deter­mine a mod­ern Jew­ish canon, any more than it can deter­mine a text's worth. What mat­ters is less where a book is com­ing from than where it is going: to, or not to, a last­ing engage­ment with oth­er Jew­ish books."
Thus, in a kind of Dar­win­ian way, Jew­ish lit­er­a­ture has pre­served the best of its writ­ings and cast off the deriv­a­tive, the insignif­i­cant, the mere­ly time­ly or imi­ta­tive. What sur­vives are those texts that are in dia­logue with what came before, that engage with what mat­ters to Jews. What ulti­mate­ly makes our books our own is not their authors nor their crit­ics but us, their read­ers, the Peo­ple of the Book.
Ellen Frankel will be blog­ging all week for MyJew­ish­Learn­ing and Jew­ish Book Coun­cil. Check out her new book, JPS Illus­trat­ed Children's Bible.
Ellen Frankel served for 18 years as Edi­tor in Chief of JPS. She received a Ph.D. in Com­par­a­tive Lit­er­a­ture from Prince­ton She has pub­lished eleven books, most notably The Five Books of Miri­am. She has also writ­ten libret­tos for cham­ber pieces and two operas. She has trav­eled wide­ly as a Jew­ish sto­ry­teller. The Dead­ly Scrolls is her first mystery.