Ear­li­er this week, The Land Is Full author Alon Tal explained why Israel's stun­ning pop­u­la­tion growth is no cause for cel­e­bra­tion. He is guest blog­ging here all week as part of the Vis­it­ing Scribe series on The ProsenPeo­ple.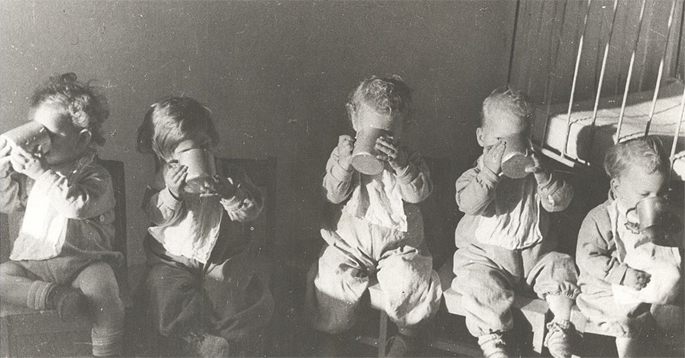 For most of Israel's his­to­ry it was impos­si­ble to con­duct a ratio­nal con­ver­sa­tion about ensur­ing a sus­tain­able and sta­ble pop­u­la­tion. There were three fun­da­men­tal rea­sons for this: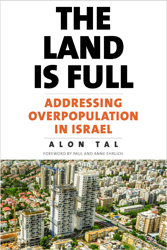 The first was the Holo­caust. The Jew­ish peo­ple had lost more than a third of its num­bers and it would take decades to replace them. The sec­ond rea­son involved the birthrate of Israeli Arabs: not only did Israel's Arab cit­i­zens have the high­est birth rate in the world dur­ing some years — peak­ing at 9.2 chil­dren per fam­i­ly in 1965 — but Arab lead­ers open­ly declared their inten­tion of defeat­ing Israel demo­graph­i­cal­ly. Israel was in a bat­tle for sur­vival and large Jew­ish fam­i­lies were part of the ​"war effort," and talk­ing about long-term social and eco­log­i­cal impli­ca­tions seemed a bizarre affec­ta­tion. Final­ly, hun­dreds of thou­sands of Jews from around the world faced per­se­cu­tion or eco­nom­ic hard­ship and were inter­est­ed in mov­ing to Israel. There was no room for ques­tion­ing Israel's rai­son d'e­tre: ingath­er­ing per­se­cut­ed Jew­ish exiles and ensur­ing an open door pol­i­cy for Jews every­where through the law of return.
One of the cen­tral points of my new book The Land is Full, Address­ing Over­pop­u­la­tion in Israel is that none of these three con­di­tions are valid today. It is final­ly time for a frank dis­cus­sion about how many peo­ple the coun­try can hold and, more impor­tant­ly, how many peo­ple it should hold.
The world's Jew­ish pop­u­la­tion in 2016 is rough­ly 16 mil­lion peo­ple. This is slight­ly less than the esti­mat­ed 16.7 mil­lion Jews liv­ing before the unspeak­ably hor­ri­ble loss­es suf­fered dur­ing the Holo­caust. Yet the momen­tum cre­at­ed by Israel's young pop­u­la­tion and grow­ing life expectan­cy means that the num­ber of Jews will reach 20 mil­lion world­wide with­in a gen­er­a­tion. For those who saw replace­ment of the six mil­lion as a sacred nation­al duty, it is time to move on.
Addi­tion­al­ly, the aston­ish­ing drop in Arab Israeli fer­til­i­ty dur­ing the past two decades has changed the polit­i­cal and demo­graph­ic dynam­ics in Israel com­plete­ly. Already, Israel's Druze and Chris­t­ian com­mu­ni­ties, who not long ago aver­aged 6 and 7 chil­dren per fam­i­ly, have birth rates that hov­er around 2.1 replace­ment lev­els. Israel's Mus­lim cit­i­zens have seen a com­pa­ra­ble drop. Indeed, were it not for the Bedouin com­mu­ni­ties in the Negev, theirs would be low­er than Israel's Jew­ish birth rates. There is a pro­found gap between the nation­al­is­tic, pro-natal rhetoric of Israeli Arab lead­ers and the prac­ti­cal aspi­ra­tions of Israel's Arab cit­i­zens to reach a bet­ter qual­i­ty of life and improve the oppor­tu­ni­ties for their chil­dren. An extra­or­di­nary rise in edu­ca­tion, espe­cial­ly among Arab women, has pro­duced the same result that it has over the world: When giv­en repro­duc­tive choice and auton­o­my, women choose to have small­er families.
Final­ly, the crit­i­cal mass­es of Jews who immi­grat­ed to Israel faced unpleas­ant lives in their native lands and sought a bet­ter life. There are no sig­nif­i­cant com­mu­ni­ties fac­ing such hard­ships today. Even dur­ing the recent out­breaks of French anti­semitism, only 7,000 French Jews moved to Israel in 2015 — and his­to­ry teach­es that many of them will leave. (A greater num­ber moved to Mon­tre­al, Mia­mi, and London.)
All told, Israel's present net immi­gra­tion bal­ance is neu­tral. On the deficit side of the ledger, since 1990 on aver­age 22,000 Israelis leave the coun­try each year; on the plus side 26,000 Jews immi­grat­ed to Israel on aver­age each year in the past decade. The immi­gra­tion-emi­gra­tion bal­ance in Israel is sta­bi­liz­ing, and any gains or loss­es are triv­ial in rela­tion to over­all pop­u­la­tion size.
From the per­spec­tive of sus­tain­abil­i­ty, this is an ide­al sit­u­a­tion. Sus­tain­able growth, after all, is an oxy­moron; sta­bil­i­ty is the ide­al. If Israel's para­mount mis­sion is to serve as a sanc­tu­ary for Jews around the world, present dynam­ics should in no way be con­sid­ered a fail­ure: the present equi­lib­ri­um is a tri­umph. For six­ty years, Israel served as a crit­i­cal haven for per­se­cut­ed Jews or for Jews fac­ing eco­nom­ic pri­va­tion. Despite occa­sion­al mis­takes, the coun­try car­ried out this assign­ment with dis­tinc­tion. Israel was a land of oppor­tu­ni­ty for immi­grants. Vet­er­an Israeli tax­pay­ers, along with gen­er­ous Jews from around the world, will­ing­ly foot­ed the bill for asso­ci­at­ed absorp­tion costs.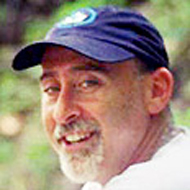 But this stage is now over. It is pos­si­ble to move to the next phase in the Zion­ist evo­lu­tion, which focus­es on build­ing an Israeli soci­ety that is a paragon of cre­ativ­i­ty, cul­ture, tol­er­ance, jus­tice, and sus­tain­abil­i­ty. It is also time to embrace a new, more mature rela­tion­ship between Israel and the Jew­ish world, a rela­tion­ship of mutu­al admi­ra­tion and respect. There is no rea­son why Israel should not embrace a more def­er­en­tial approach to North Amer­i­can Jews and to the oth­er remark­able Jew­ish com­mu­ni­ties flour­ish­ing today around the world. Israel needs to seek a strat­e­gy to ensure that its pop­u­la­tion sta­bi­lizes as quick­ly as pos­si­ble. It is time to focus on the eco­log­i­cal integri­ty of the Promised Land while cre­at­ing an equi­table and enlight­ened soci­ety that can indeed become a Light unto the Nations.
Ben Guri­on Uni­ver­si­ty pro­fes­sor Alon Tal was found­ing direc­tor of the Israel Union for Envi­ron­men­tal Defense, Israel's pre­em­i­nent eco­log­i­cal advo­ca­cy orga­ni­za­tion, and the Ara­va Insti­tute for Envi­ron­men­tal Stud­ies, a Mid­dle East­ern aca­d­e­m­ic pro­gram. A mem­ber of the JNF-KKL board for over a decade, from 2010 to 2013 he chaired Israel's Green Party.
Relat­ed Content:
Ben Guri­on Uni­ver­si­ty pro­fes­sor Alon Tal was found­ing direc­tor of the Israel Union for Envi­ron­men­tal Defense, Israel's pre­em­i­nent eco­log­i­cal advo­ca­cy orga­ni­za­tion, and the Ara­va Insti­tute for Envi­ron­men­tal Stud­ies, a Mid­dle East­ern aca­d­e­m­ic pro­gram. A mem­ber of the JNF-KKL board for over a decade, from 2010 to 2013 he chaired Israel's Green Par­ty. Haaretz has called him ​"Israel's most effec­tive envi­ron­men­tal leader."