Joshua Cohen​'s most recent nov­el, Witz, is now avail­able. He will be blog­ging all week for the Jew­ish Book Coun­cil and MyJew­ish­Learn­ing​'s Vis­it­ing Scribe.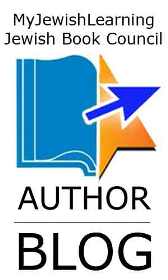 So it's sum­mer again — or almost. The cal­en­dar only belat­ed­ly con­firms what the bare arms and legs knew weeks ear­li­er. But I'm writ­ing this inside — I've been inside too much lately.
I live in south­ern Brook­lyn, 11235—Brighton Beach, on a beach block — and from my win­dow can glimpse about an inch, an inch and a half, of brack­ish water. I say ​"water" because it's not ocean, it's the bay. Anoth­er mis­con­cep­tion? Peo­ple come to the beach, spread their blan­kets, point to the land just across from them, ris­ing from the murk of Low­er Bay, and say, ​"Look at Stat­en Island."
They're look­ing at New Jersey.
Peo­ple. Sum­mers in the Sea­gate-Coney Island-Brighton Beach-Man­hat­tan Beach nexus mean crowds. Half of the city mak­ing its Q Train way to my beach come Sat­ur­day AM. Bring­ing their foods, their beers, and so their trash. Their eth­nic radio: bul­letins in Russ­ian, Turk­ish, Hin­di, Urdu. Also bul­letins in Eng­lish. And the many jel­ly­fish they leave behind — the used con­doms in every col­or and design (ribbed jel­ly­fish; tick­ler jel­ly­fish; that most beau­ti­ful but tacky species of con­dom that glows in the dark, which brings to mind a favorite term from high school biol­o­gy, ​"bio­lu­mi­nes­cence").
Sum­mer serves even to relo­cal­ize the locals: by June char­ac­ters who'd spent Sep­tem­ber through May shut-in, emerge, tak­ing a brief vaca­tion from their tele­vi­sions and neuroses.
As for me, I turn thir­ty in Sep­tem­ber. That was a dif­fi­cult sen­tence to write. I still think of sum­mers as breaks from school: as recess. I'm think­ing already, ​"I bet­ter not be assigned a class with Mrs. Falk" (but Mrs. Falk must be retired by now; hope­ful­ly her straight blonde wig's retired, too).
My nov­el, Witz, was pub­lished in May. It is my third nov­el — after Caden­za for the Schnei­der­mann Vio­lin Con­cer­to, and A Heav­en of Oth­ers—by far my longest, most ambi­tious. But it's only now that the work's begun — the work of talk­ing about it, of writ­ing about it; it's a job for a shad­chan (a match­mak­er), or a masochist. I'm going to write two more of these rumi­na­tions for you — about lit­er­a­ture and incip­i­ent sum­mer, about the lives of both in Brook­lyn South.
Witz is the sto­ry of the Last Jew in the World. And, giv­en its ter­mi­nal theme, it attempts to be some­thing of a ter­mi­nal text: a Jew­ish book that, if it doesn't end all Jew­ish books, at least ends cer­tain recent trends of Jew­ish book­ery. It saysdayeinu—"enough" — to kitsch, to Holo­caust revi­sion­ism, to Europe.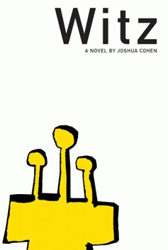 When I think about what inspired this book, what made this book — what this book both springs from and reacts to — I think of every Jew­ish book ever writ­ten: Abra­vanel​'s to Zweig​'s. But I also think of the Brook­lyn beach. Witz is 800 pages long, long on words in a dozen lan­guages. Read­ing to the end is like rid­ing the sub­way to Coney; the ter­mi­nus, the end of the line — you have to have patience; under­stand that the ride becomes the des­ti­na­tion. Come over the bridge — Lib­er­ty and Ellis Island to your right — pass under that half of Brook­lyn that's only Manhattan's dim­mer reflec­tion, then sur­face for the mid­lands of Mid­wood, the oxi­dized ser­vice yards and fac­to­ry ruins. Soon the wind salt­ed by waves, the jin­gling of games like the creaks of bolts on an unser­viced amuse­ment, the swirling lights that sig­ni­fy as half fun, half siren…. I want Witz to com­pel in that way, to demand that com­mit­ment — to attract peo­ple from citi­fied com­forts to a place, a time­place, whose sen­ti­men­tal­i­ty con­tains its own crit­i­cism: Because it's for­got­ten for Manhattan's win­ter, there is crime down here, and grime, and there are lunatics. I want­ed to write a book that, being seclused, turned read­ers — vis­i­tors — into archae­ol­o­gists and hedo­nists, kids. I want­ed to write a book that was like Coney Island….
Joshua Cohen's most recent nov­el, Witz, is now avail­able. He will be blog­ging all week for the Jew­ish Book Coun­cil and MyJew­ish­Learn­ing​'s Author Blog series. Vis­it his offi­cial web­site here.
Joshua Cohen was born in 1980 in Atlantic City. His books include the nov­els Mov­ing Kings, Book of Num­bers, Witz, A Heav­en of Oth­ers, and Caden­za for the Schnei­der­mann Vio­lin Con­cer­to; the short-fic­tion col­lec­tion Four New Mes­sages, and the non­fic­tion col­lec­tion Atten­tion: Dis­patch­es from a Land of Dis­trac­tion. Cohen was award­ed Israel's 2013 Matanel Prize for Jew­ish Writ­ers, and in 2017 was named one of Granta's Best Young Amer­i­can Nov­el­ists. He lives in New York City.