Look­ing for the new list for 5776? Click here!
Post­ed by Nat Bern­stein.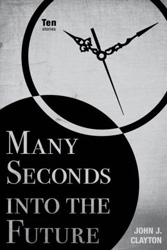 1. Many Sec­onds Into the Future by John J. Clayton
Ten sto­ries of ten men grap­pling with life, love, and loss from acclaimed short sto­ry author John J. Clay­ton con­tem­plate Jew­ish iden­ti­ty, prayer, and mourning.
And then one day, on this very day of my first sen­tence, late fall, God comes to him, speaks in the form of a shiv­er that rip­ples through him and —he's almost sure—means some­thing. I could say he feels a surge of ener­gy reach­ing from the box on his arm through the box above his fore­head and down through him to his toes, but he him­self can't say exact­ly what hap­pens in his body. He finds him­self in tears.
This is prob­a­bly a pure­ly neu­ro­log­i­cal event, even the start of a ner­vous break­down, not an encounter with the holy. At least that's what I'd think if it hap­pened to me. No burn­ing bush, no heav­en­ly char­i­ot. But for Har­ry it's a nudge from God — the Shek­inah, the Divine Pres­ence, brush­ing her soft Self against his skin. Holy goose bumps. Does he hear him­self­called—Har­ry, Har­ry…? He isn't sure. He answers any­way, Hineni, Here I am.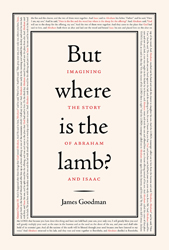 2. But Where Is the Lamb? Imag­in­ing the Sto­ry of Abra­ham and Isaac by James Goodman
On the sec­ond day of the Jew­ish new year, com­mu­ni­ties tra­di­tion­al­ly read the sto­ry of the Bind­ing of Isaac — nine­teen lines from Gen­e­sis, com­pos­ing one of the most per­plex­ing sto­ries across the three monotheisms. James Good­man strug­gles with this pas­sage through com­men­taries and exege­ses of Sec­ond Tem­ple sages, rab­bis and priests of late antiq­ui­ty, the Hadith, Syr­i­ac hymns, alle­gories from the First Cru­sade, medieval Eng­lish mys­tery plays; through the art of Europe's Gold­en Age, the great West­ern philoso­phers of the nine­teenth and twen­ti­eth cen­turies, and the works of Boby Dylan, Elie Wiesel, and A.B. Yehoshua.
I didn't think he'd do it. I real­ly didn't think he would. I thought he'd say, whoa, hold on, wait a minute. We made a deal, remem­ber, the land, the bless­ing, the nation, the descen­dants as numer­ous as the sands on the shore and the stars in the sky. You said: through Isaac you'd make my name great. I have kept my word. Don't go back on yours.
Right up to the last moment, I thought, I hoped, I may have prayed, that Abra­ham would protest: I can't do it, I can't. I obey you as I obeyed my own father, Ter­ah, but Isaac: he is my son.
But he didn't.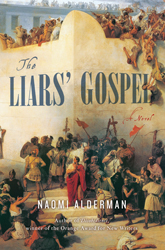 3. The Liars' Gospel by Nao­mi Alderman
The Liars' Gospel is essen­tial­ly a Jew­ish Mas­ter and Mar­gari­ta, with­out the time warp. Rewrit­ing Jesus' rise to fame and fer­vor dur­ing his liv­ing days from the iso­lat­ed per­spec­tives of Miryam (Mary), Iehu­da from Qeri­ot (Judas Iscar­i­ot), Caiaphas, and Bar-Avo (Barab­bas), Nao­mi Alderman's intense third nov­el is ground­ed in sources from Jose­phus, the New Tes­ta­ment, and the Tal­mud. The fes­ter­ing polit­i­cal ten­sions mount­ing in Jerusalem are mir­rored in the High Priests prepa­ra­tions for Yom Kip­pur, when he will enter the Holy of Holies to atone on behalf of the Jew­ish peo­ple alone — and he may not survive.
They tie a rope around his ankle so that, if he dies, they will be able to haul him out[…] Today is ordi­nary, and tomor­row will be ordi­nary and the next day in all like­li­hood. But once a year he will stand in the full pres­ence of the Almighty and see if he is wor­thy to survive.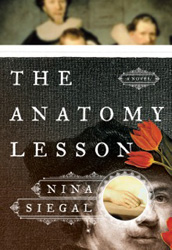 4. The Anato­my Les­son by Nina Siegal
Like The Liar's Gospel, Nina Siegal's stir­ring nov­el is voiced through mul­ti­ple imag­ined per­spec­tives of real and fic­tion­al char­ac­ters. Inspired by Rembrandt's paint­ing of the same name, The Anato­my Les­son weaves the sto­ry of a crim­i­nal who remains unre­pen­tant until glimps­ing the face of the woman who loves him at the moment of his exe­cu­tion and the fig­ures of Ams­ter­dam who attempt, in their own ways, to redeem him.
I wish I could tell you that a kind of fire burned through my hand just then, feel­ing my mother's bene­dic­tion on my skin, but I can't. All I can say is that I know it was the right thing. That, right there, would be the cen­ter of the paint­ing. The artist's invis­i­ble hand presents the surgeon's liv­ing hand, to rean­i­mate the hand of the dead con­vict­ed thief. And in that way, to res­ur­rect all humanity.
I heard the singing grow loud­er out­side my win­dows as the parade took shape along my street. I knew that I had final­ly found my way into this paint­ing, and that it would be no mere por­trait but one of my great­est works. I would illu­mi­nate Adriaen's body. I would cast the damned man into the light.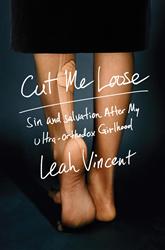 5. Cut Me Loose: Sin and Sal­va­tion After My Ultra-Ortho­dox Girl­hood by Leah Vincent
The con­cept and prac­tice of vidui, or con­fes­sion, in Judaism, is extra­or­di­nar­i­ly com­plex. As part of the tra­di­tion­al Yom Kip­pur ser­vice, indi­vid­u­als ask for­give­ness for the sins of the world — but both then and year-round, there is a per­son­al com­po­nent as well. Per­haps the rawest Jew­ish Amer­i­can con­fes­sion penned for the cur­rent gen­er­a­tion — and cer­tain­ly this year — is Leah Vincent's gut-wrench­ing mem­oir of sur­vival after being aban­doned and ostra­cized by her yeshiv­ish fam­i­ly and community.
I slammed the phone down and strug­gled to take in a breath as frus­tra­tion and despair and fury rose high­er and high­er in my body, like a typhoon in a glass bottle.
It was the tra­di­tion to ask for for­give­ness in the High Hol­i­day sea­son, in hope that oth­ers relin­quish­ing their grudges would swar a stern God to par­don our sins. Would there, I fumed, be such easy for­give­ness for me? If I did any­thing that also hurt your feel­ings in some way? Is she fuck­ing kid­ding or is she just com­plete­ly obliv­i­ous? Exas­per­at­ed, I shook my head.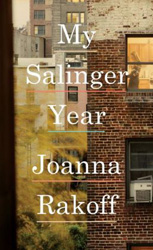 6. My Salinger Year by Joan­na Rakoff
Though no inter­me­di­ary between the pen­i­tent and God was orig­i­nal­ly pre­scribed, Hasidic mas­ters encour­aged their schol­ars to bring their vidui to a sage, a men­tor. Up until his death four years ago, count­less read­ers all over the world chose J.D. Salinger as their sage, though he had no wish to hear them. In My Salinger Year, Joan­na Rakoff recounts her expe­ri­ence answer­ing let­ters addressed to him while work­ing for his agent as her first for­ay into the lit­er­ary world:
It goes with­out say­ing, I sup­pose, that I now under­stood why the fans wrote to him, not just wrote to him but con­fid­ed in him with such urgency, with such empa­thy and com­pas­sion, with such con­fes­sion. Because the expe­ri­ence of read­ing a Salinger sto­ry is less like read­ing a short sto­ry and more like hav­ing Salinger him­self whis­per his accounts into your ear. The world he cre­ates is at once pal­pa­bly real and ter­rif­i­cal­ly height­ened, as if he walked the earth with his nerve end­ings exposed[…] And so, of course, his read­ers felt an urge to write back. To say this is where it hurts or here's how you made it bet­ter.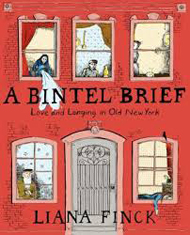 7. A Bin­tel Brief: Love and Long­ing in Old New York by Liana Finck
A gen­er­a­tion ear­li­er, Jew­ish immi­grants to New York had Abra­ham Cahan.
When I get angry I go into a trance and attack the weak­est parts of the peo­ple I love. I am eat­ing out my husband's poor heart. So far, I have only used words, but it is just a mat­ter of time before I become phys­i­cal­ly violent.
When I wake up in the morn­ing I am remorse­ful. I vow to be good to him. But some lit­tle thing always sets me off and I become my old self in a minute. What should I do? A known mur­der­er is at least pun­ished, but I am an unknown murderer.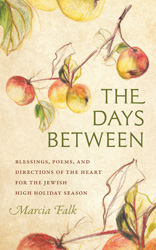 8. The Days Between: Bless­ings, Poems, and Direc­tions of the Heart for the Jew­ish New Year by Mar­cia Falk
Mod­ern litur­gist Mar­cia Falk has com­posed an entire book of orig­i­nal prayers and bless­ings for the Ten Days between Erev Rosh Hashanah and Yom Kip­pur, infus­ing tra­di­tion­al ele­ments into con­tem­po­rary val­ues and sense of self. Her ver­sion of vidui replaces the ​"cat­a­log" of sins through­out mankind with ​"a call to self accounting":
In the mir­ror of our eyes,the oth­er is reflect­ed;
in the eyes of the oth­er — our­selves.
We look outward,inward,
see how we have hur­tand harmed,
how hurt embeds evenin the small­est wounds.
We give our­selves over,begin to make amends,
Begin­to make our­selves whole.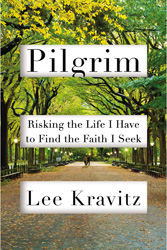 9. Pil­grim: Risk­ing the Life I Have to Find the Faith I Seek by Lee Kravitz
Rather than test dri­ving a few sports cars or research­ing hair regrowth gim­micks, when midlife cri­sis struck Lee Kravitz he began a ​"spir­i­tu­al shop­ping expe­di­tion" through Bud­dhist med­i­ta­tion groups, Quak­er meet­ings, Hin­du chant­i­ng ses­sions, and Christ­mas mass. Even­tu­al­ly he returned to Judaism, find­ing a com­mu­ni­ty that suits his spe­cif­ic reli­gious needs. His mem­oir cul­mi­nates at the Kol Nidre ser­vice on the eve of Yom Kippur:
Actu­al­ly, I no longer think of Rosh Hashanah and Yom Kip­pur as High Hol­i­days or even as High Holy Days. I think of them as being part of the ​"Days of Awe" (Yamim Noraim" in Hebrew). That phrase reflects the high-stakes nature of the soul-search­ing Jews are sup­posed to do for ten days, start­ing with Rosh Hashanah and end­ing with Yom Kip­pur. It also con­veys the anx­i­ety we're sup­posed to feel in that time. Accord­ing to Jew­ish tra­di­tion, Rosh Hashanah is when God deter­mines ​"who shall live and who shall die" dur­ing the com­ing year. The right­eous get inscribed in the Book of Life, the wicked in the Book of Death. But since most of us are nei­ther ful­ly right­eous nor ful­ly wicked, we have until Yom Kip­pur to repent. Then our fate is sealed.
The stakes can't get much high­er than that.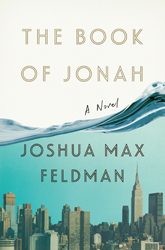 10. The Book of Jon­ah by Joshua Max Feldman
Joshua Max Feldman's debut nov­el is by no means a retelling of the Bib­li­cal Book of Jon­ah; it is, rather, an impres­sive experimenta­tion with alle­go­ry and the anti­hero, lean­ing ever so light­ly on the tra­di­tion­al Yom Kip­pur read­ing and expos­ing facets of the sto­ry hereto­fore uncon­sid­ered. Reimag­in­ing a mod­ern-day Jon­ah as the Har­ry Pot­ter of city street preach­ers — the unlike­ly sav­ior of mixed parent­age, strad­dled between the real world and sud­den­ly-encoun­tered mys­ti­cism — in a soci­ety of devo­tees of the iPhone and cap­i­tal assets, Feld­man trans­forms the archa­ic dichoto­my of good-ver­sus-evil into a pro­found­ly con­tem­po­rary rumi­na­tion on the bina­ry of evil and truth.
For me, the image of the whale — or, you know, being swal­lowed by the giant fish — presents an image of being com­plete­ly ensnared in cir­cum­stance, com­plete­ly trapped in what's hap­pen­ing around you, and for me that comes when Jonah's in Ams­ter­dam, toward the very end of that sec­tion. What is inter­est­ing to me about moments like that — and one of the rea­sons the image of being swal­lowed by the fish is so reso­nant with peo­ple — is that it's some­thing peo­ple can iden­ti­fy with: we've all had that moment of feel­ing com­plete­ly over­come and com­plete­ly over­whelmed by circumstance.Those are the moments when we're real­ly capa­ble of chang­ing our path, when we're real­ly capa­ble of chang­ing as peo­ple, and that's what I tried to show hap­pen­ing with Jonah.
Relat­ed content:
Nat Bern­stein is the for­mer Man­ag­er of Dig­i­tal Con­tent & Media, JBC Net­work Coor­di­na­tor, and Con­tribut­ing Edi­tor at the Jew­ish Book Coun­cil and a grad­u­ate of Hamp­shire College.