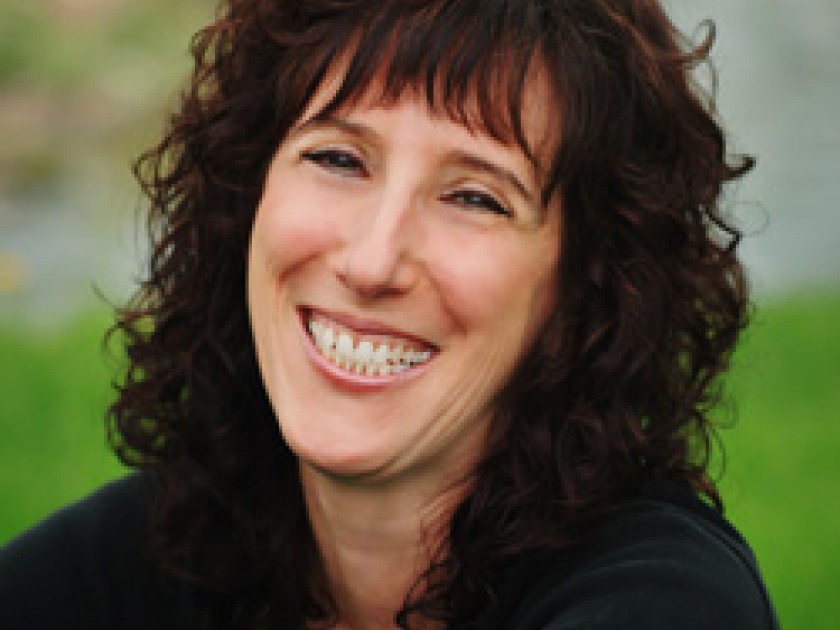 Cel­e­brate Jew­ish Book Month with #30days30authors! JBC invit­ed an author to share thoughts on #Jew­Lit for each day of Jew­ish Book Month. Watch, read, enjoy, and dis­cov­er!
Today, Lyn­da Schus­ter, the author of Dirty Wars and Pol­ished Sil­ver: The Life and Times of a War Cor­re­spon­dent Turned Ambas­satrix, writes a trib­ute to a hero of hers, Nora Ephron.
While writ­ing my mem­oir, Dirty Wars and Pol­ished Sil­ver, I hap­pened on a quote in Not I, Joachim Fest's mag­is­te­r­i­al account of his family's resis­tance to the Nazis while Fest was grow­ing up in Ger­many in the 1930s and 1940s:
One does not, in ret­ro­spect, record what one has experienced,but what time — with its increas­ing shifts in per­spec­tive, withone's own will to shape the chaos of half-buried expe­ri­ences — has made of it. By and large, one records less how it actu­al­ly­was than how one became who one is.
I thought it a per­fect epi­graph to any mem­oir and hap­pi­ly attached it to mine. But the words looked so solemn, sit­ting there on the page in all their elo­quent wis­dom. And my book, while cov­er­ing such weighty mat­ters as death and love lost, is any­thing but grave. The obvi­ous solu­tion to inject­ing a bit of lev­i­ty as coun­ter­bal­ance? Why, jux­ta­pose the excerpt with the late, great Nora Ephron's icon­ic quote, ​"Every­thing is copy." Of course.
Ephron, the jour­nal­ist, blog­ger, screen­play writer and direc­tor who died in 2012, was and is my hero. In her writ­ing, she com­bined a feminist's sen­si­bil­i­ty with the abil­i­ty to turn pain into laugh­ter — the lat­ter the very essence of Jew­ish humor. To quote the pro­tag­o­nist in her nov­el, Heart­burn, the thin­ly dis­guised tale of the col­lapse of her mar­riage to Water­gate jour­nal­ist Carl Bern­stein after he took up with anoth­er woman while Ephron was preg­nant, ​"Because if I tell the sto­ry, I can make you laugh, and I would rather have you laugh at me than feel sor­ry for me. Because if I tell the sto­ry, it doesn't hurt as much. Because if I tell the sto­ry, I can get on with it."
Heart­burn, for my mon­ey, is a clas­sic: smart, hys­ter­i­cal­ly fun­ny, bit­ter­sweet, with set pieces and gag lines to rival those of the Marx Broth­ers. In the world of comedic writ­ing, Ephron was to women what Woody Allen is to men, only bet­ter. After all, who could for­get Meg Ryan's feigned orgasm scene in a deli in ​"When Har­ry Met Sal­ly" — or the response of the woman sit­ting at the next table, who tells the wait­er, ​"I'll have what she's having."
But Ephron's genius was more than just wit­ty one-lin­ers. ("If preg­nan­cy were a book, they would cut the last two chap­ters;" ​"In my sex fan­ta­sy, nobody ever loves me for my mind.") Rather, she had the unique abil­i­ty to trans­late per­son­al expe­ri­ences into writ­ing that res­onat­ed deeply with read­ers and movie­go­ers. Despite a pro­cliv­i­ty for per­haps too-tidy end­ings, she nailed male-female rela­tion­ships in her films. And, while we're at it, the ignominy of aging – par­tic­u­lar­ly for women – in her lat­er essay col­lec­tions, I Feel Bad About My Neck and I Remem­ber Noth­ing. As Gail Collins, the New York Times colum­nist, said of Ephron, ​"It takes a par­tic­u­lar com­bi­na­tion of win­ning voice and bru­tal can­dor, of inti­ma­cy and objec­tiv­i­ty, to turn what hap­pens to you into a sto­ry that means some­thing to the wider world."
I just wish she were still around to give us her take on the spate of sex­u­al mis­con­duct and assault alle­ga­tions that have recent­ly come to light against male lumi­nar­ies in jour­nal­ism, Hol­ly­wood, pol­i­tics and the like. No doubt it would be wry and insight­ful and iron­ic and, of course, fun­ny. To say noth­ing of beau­ti­ful­ly craft­ed. Because Ephron always man­aged to make the string­ing togeth­er of words look easy. This, despite her sage analy­sis of the author's craft, a fit­ting way to end a post cel­e­brat­ing Jew­ish Book Month: ​"The hard­est thing about writ­ing is writing."
Lyn­da Schus­ter is a for­mer for­eign cor­re­spon­dent for the Wall Street Jour­nal and Chris­t­ian Sci­ence Mon­i­tor. She report­ed from Cen­tral and South Amer­i­ca Mex­i­co the Mid­dle East and Africa. Her writ­ing has appeared in the New York Times Sun­day Mag­a­zine, The Atlantic, Gran­ta, and Utne Read­er. She is also the author of A Burn­ing Hunger: One Fam­i­ly's Strug­gle Against Apartheid.