This week, Ellen Feld­man, the author of sev­er­al books, blogs for The Post­script on her thoughts about being a Jew­ish writer. The Post­script series is a spe­cial peek ​"behind the scenes" of a book. It's a juicy lit­tle extra some­thing to add to a book club​'s dis­cus­sion and a read­er's under­stand­ing of how the book came togeth­er.

To ​"host" Ellen at your next book club meet­ing, request her through JBC Live Chat.
Recent­ly, when talk­ing to a women's group of a New York City tem­ple, one of the mem­bers asked if my next book would have a Jew­ish theme. Before I could answer, anoth­er woman said, ​"Of course, it will. She's a Jew­ish writer."
I dis­like being pigeon­holed as a writer. I abhor the term woman writer.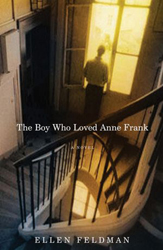 I write dif­fer­ent­ly from a man, but I also write dif­fer­ent­ly from women writ­ers who have expe­ri­ences, back­grounds, tem­pera­ments, and pas­sions unlike mine. I detest the term his­tor­i­cal fic­tion writer. I write nov­els about indi­vid­u­als and the times in which they live, but these sto­ries reflect my own strug­gles with the issues of the era in which I write. And I'm not fond of the term Jew­ish writer, because I think it implies that I am inter­est­ed only in Jew­ish sto­ries and that only Jews will be inter­est­ed in the sto­ries I tell.
Nonethe­less, I am Jew­ish, and I won't for a moment deny that my being Jew­ish informs every­thing I write. My most point­ed­ly Jew­ish book is The Boy Who Loved Anne Frank. It is the sto­ry of a spe­cif­ic Amer­i­can post-Holo­caust expe­ri­ence, but it is also my own sto­ry of grow­ing up Jew­ish in a par­tic­u­lar time and place.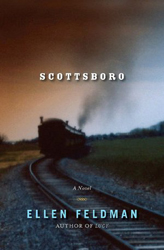 When I decid­ed to write Scotts­boro, I want­ed to explore the hor­ror of racism in Amer­i­ca, but the fact that anti-Semi­tism min­gled with racism in a vir­u­lent brew that explod­ed across the coun­try and around the world like a Molo­tov cock­tail made the sto­ry both more hor­ri­ble and more per­son­al to me. When I began writ­ing my most recent nov­el, Next To Love, I was not think­ing about par­tic­u­lar Jew­ish expe­ri­ences. The nov­el is based on the sto­ries with which I grew up, and many of the char­ac­ters reflect peo­ple I knew or heard about. But once again, my Jew­ish­ness intrud­ed, and an impor­tant sub­plot of the book is the way Jews were treat­ed and the strides they made in post-World-War-II America.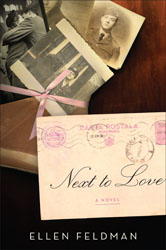 My new book, The Unwit­ting, which will be pub­lished in the spring of 2014, did not begin as a Jew­ish nov­el, but I found the sto­ry made emo­tion­al sense only if one of the main char­ac­ters was a Jew. I sus­pect the fact was in the back of my mind before it reached the page.
Often nov­el­ists don't know what they're real­ly writ­ing about until they're well into the book. They know plot and char­ac­ter, set­ting and scenes, but they may not rec­og­nize the under­lin­ing pas­sion or hunger that is dri­ving them to write that par­tic­u­lar book. At least that has been my expe­ri­ence. I don't set out to write books with Jew­ish themes, but that is fre­quent­ly the result because my expe­ri­ences are Jew­ish, my world view is Jew­ish, and the blood that begins to pulse faster when I get excit­ed about telling a sto­ry is Jew­ish. Offi­cial­ly, I think of myself as a writer who hap­pens to be Jew­ish, but I have a feel­ing my sub­con­scious thinks of her­self as a Jew­ish writer.
Ellen Feld­man, a 2009 Guggen­heim fel­low, is the author of Ter­ri­ble Virtue, The Unwit­ting, Next to Love, Scotts­boro (short­list­ed for the Orange Prize), The Boy Who Loved Anne Frank (trans­lat­ed into nine lan­guages), and Lucy. Her last nov­el, Ter­ri­ble Virtue, was optioned by Black Bicy­cle for a fea­ture film.