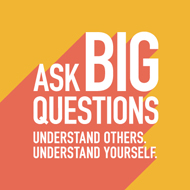 The Jew­ish Book Coun­cil is delight­ed to pub­lish a con­tin­u­ing blog series in part­ner­ship with Ask Big Ques­tions, an ini­tia­tive out of Hil­lel Inter­na­tion­al aimed at get­ting peo­ple to talk about issues of heart, soul and com­mu­ni­ty. Each month, Ask Big Ques­tions will fea­ture a JBC author on their blog, shared here on the JBC Pros­en­Peo­ple blog page, and in cam­pus pro­gram­ming reach­ing over 10,000 col­lege and grad­u­ate students.
Jes­si­ca Lamb-Shapiro is a fic­tion and non-fic­tion writer, cur­rent­ly tour­ing through the 2014 – 2015 JBC Net­work with her mem­oir, Promise Land: My Jour­ney Through America's Self-Help Cul­ture.
"To both­er" is an odd verb. I usu­al­ly think of it as syn­ony­mous with Why make an effort? It has come to mean that, but it also has a more spe­cif­ic ori­gin. The verb ​"both­er" dates back to the 1700s, and means to trou­ble, wor­ry, or pester. It can also mean ​"to trou­ble one­self with think­ing." To make a fuss, to be trou­ble­some. It has a med­dle­some quality.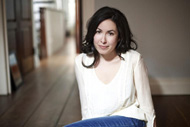 As chil­dren, we're often told not to both­er peo­ple. When chil­dren both­er, they ask unend­ing ques­tions, or poke their sib­ling in the eye. ​"Stop both­er­ing me!" says the child or adult who is fed up beyond polite­ness. How do adults both­er? We both both­er to dress and do work and ful­fill respon­si­bil­i­ties, but we can also protest and med­dle and irri­tate. When we see injus­tice, we can still poke at it. Instead of fin­gers we use words, our thoughts, our phys­i­cal presence.
A quick sur­vey of the last few weeks of news are enough to make even the most resilient of us run for the faint­ing couch. The repeat­ed fail­ure to indict police in the preva­lent shoot­ings of unarmed black men. The unrav­el­ling Rolling Stone UVA rape sto­ry, which threat­ens sex­u­al assault vic­tims' future cred­i­bil­i­ty in the future and shifts atten­tion from the seri­ous and real issue of cam­pus rape. I saw a fake New York Times issue where the lead sto­ry was titled ​"Everything's Fuck­ing Awful". Head­lines includ­ed ​"Seri­ous­ly You Get Pun­ished More for Jay­walk­ing Than This Ass­hole Did for Shoot­ing an Unarmed Kid"; ​"Oh, and Don't Even Both­er Escap­ing to the Arts Sec­tion, That Love­able Come­di­an We Grew Up Watch­ing Basi­cal­ly Raped Every­one For Fifty Years"; and ​"Piz­za Caus­es Cancer".
Oh, and since I wrote the pre­vi­ous para­graph, 148 peo­ple have been mur­dered at a school in Pak­istan, most of them schoolchildren.
It's hard to feel like any­thing one might do would mat­ter. Mul­ti­ple dis­tress­es and dis­ap­point­ments have a way of pil­ing on, and mak­ing one feel over­whelmed. Being med­dle­some takes time and effort, and as we grow we under­stand that our time and effort is limited.
Every day, we make choic­es about which things to both­er with, and which things to leave alone. Today I both­ered to take a show­er. I both­ered to eat three meals and walk my dog. I read the paper. I did some work and I talked to a friend on the phone. The roof leaked; I put a buck­et under it. Those things are nor­mal and expect­ed, but could we apply the same log­ic to larg­er issues? What is the buck­et that we could put under this par­tic­u­lar leak?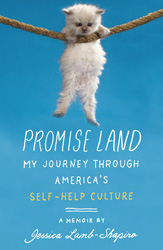 For a sec­ond I actu­al­ly believed I might answer that, but the truth is I have no idea. I do think it involves both­er­ing. It involves, at the very least, trou­bling our­selves with think­ing. It may involve being med­dle­some and trou­ble­some. That behav­ior may look dif­fer­ent on dif­fer­ent peo­ple. This is how I both­er: I write things. It feels use­less and futile some­times, to be sure, but I do it anyway.
Chil­dren under­stand that being both­er­some is part of being alive, and that both­er­ing is a kind of pow­er. When they play the irri­tat­ing ​"I'm Not Touch­ing You" game, they are assert­ing them­selves, and rejoic­ing in their abil­i­ty to annoy with­out explic­it­ly break­ing rules. Both­er­ing can be fun. What if we could bring the joy­ful irri­tant ener­gy of ​"I'm Not Touch­ing You" to bear on some­thing powerful?
Both­er­ing is an act of defi­ance. It is an assault on futil­i­ty and hope­less­ness. It is a recog­ni­tion that we live in a soci­ety, that our actions affect oth­ers, and that our lack of action also has con­se­quence. If you both­er, some­one ben­e­fits. If you don't both­er, some­one also ben­e­fits. Opt­ing out is a false con­cept. You have opt­ed in sim­ply by exist­ing. Per­haps the right ques­tion is not why both­er, but how bother?
Jes­si­ca Lamb-Shapiro is the author of Promise Land: My Jour­ney Through America's Self-Help Cul­ture and a for­mer fel­low at the Mac­Dow­ell Colony and the New York Foun­da­tion for the Arts. Her writ­ing has appeared in The New York Times Mag­a­zine, The Atlantic, The Believ­er, and McSweeney's.
Relat­ed content:
Jes­si­ca Lamb-Shapiro has pub­lished fic­tion and non-fic­tion in
The Believ­er
,
McSweeney's
,
Open City
, and
Index
mag­a­zine, among oth­ers. She has been a fel­low at the Mac­Dow­ell Colony and the New York Foun­da­tion for the Arts. She lives in New York City and Colum­bia Coun­ty,
NY
.