If I had to sum up this book cov­er in one word, it would be ​"AMEN":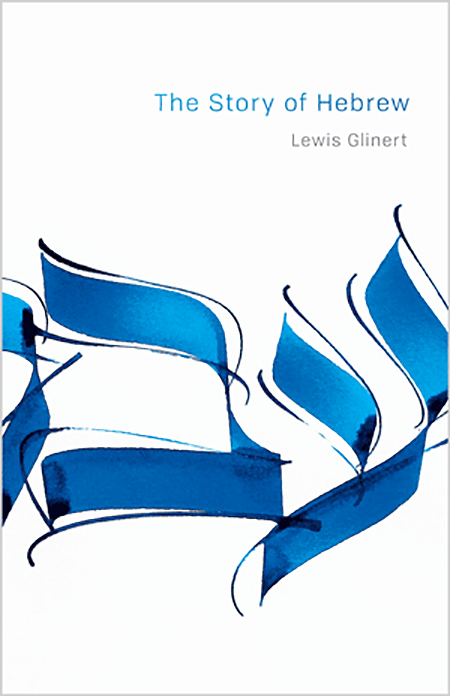 Lewis Glinert's lin­guis­tic his­to­ry The Sto­ry of Hebrew boasts one of the loveli­est cov­ers of 2017 yet, with the word Hebrew spelled out in its own lan­guage and stretched across the full length of the book jack­et in lus­cious water­col­or cal­lig­ra­phy. For those beck­oned by the deep­en­ing shades and del­i­cate wisps of blue scrawled against the volume's blank can­vas of tex­tured white, dive into the speech, preser­va­tion, and lit­er­a­ture of Hebrew from the open­ing verse of Gen­e­sis through ancient Israel, the two-cen­tu­ry Dias­po­ra, and the mod­ern peri­od of post-Holo­caust Judaism.
Nat Bern­stein is the for­mer Man­ag­er of Dig­i­tal Con­tent & Media, JBC Net­work Coor­di­na­tor, and Con­tribut­ing Edi­tor at the Jew­ish Book Coun­cil and a grad­u­ate of Hamp­shire College.