Julian Voloj is the author of Ghet­to Broth­er: War­rior to Peace­mak­er, a non­fic­tion graph­ic nov­el about the 1971 Hoe Avenue peace meet­ing bro­kered by the Ghet­to Broth­ers' pres­i­dent and Nuy­or­i­can cryp­to-Jew Ben­ji Melen­dez. He will be blog­ging here all week as part of the Vis­it­ing Scribe series on The ProsenPeo­ple.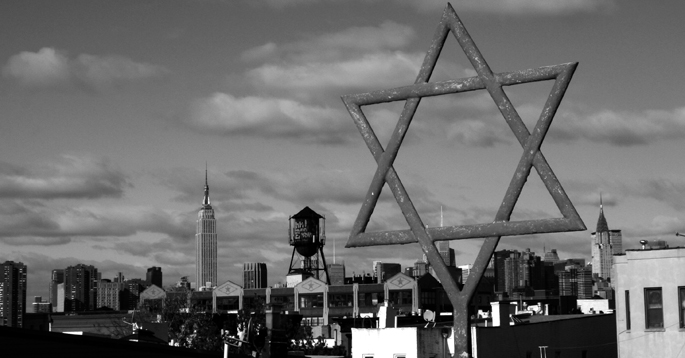 In 2010, while work­ing on a pho­to series on Jew­ish diver­si­ty, I read about Ben­jamin Melen­dez; a month lat­er, I revis­it­ed the South Bronx with the for­mer gang leader, lis­ten­ing to his sto­ries, try­ing to fig­ure out how to best por­tray him. My por­trait of a man who found his inner peace by reclaim­ing his Jew­ish her­itage was part of my ten-year ret­ro­spec­tive at the Ger­man Con­sulate in New York.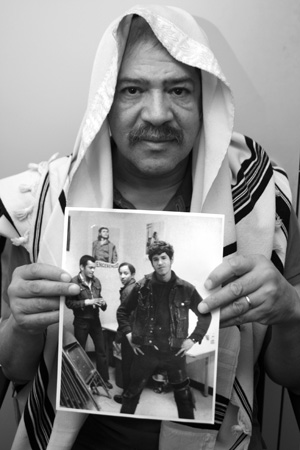 My encounter with Melen­dez was not my first trip to the Bronx. In 2004 – 2005, while work­ing on my first New York solo exhi­bi­tion, For­got­ten Her­itage, I trav­eled the bor­ough exten­sive­ly, retrac­ing and doc­u­ment­ing for­mer Jew­ish sites.
In the 1930s, around half the borough's pop­u­la­tion was Jew­ish, but by the time the Melen­dez fam­i­ly moved to the area, most of them had already left to the sub­urbs or oth­ers parts of the city. Lis­ten­ing to Ben­jamin Melen­dez, I felt there was a larg­er sto­ry to be told.
Ini­tial­ly I was think­ing of an oral his­to­ry project, com­bin­ing por­traits with inter­views, but when dis­cussing my ideas with my friend Clau­dia Ahler­ing, we decid­ed to recre­ate the 1970s Bronx in form of a graph­ic nov­el. We were for­tu­nate to have the archive of Rita Fech­er as source mate­r­i­al. In the 1960s, the daugh­ter of a rab­bi and ex-wife of anoth­er had left New Jer­sey for the Green­wich Vil­lage, and from there made her way to the South Bronx, where she worked as a pub­lic school teacher. With her Super 8 cam­era, Fech­er doc­u­ment­ed the borough's tough kids — includ­ing Melen­dez — whom she saw as vic­tims of a failed social policy.
Her tapes were unused for decades until Hen­ry Chal­fant, a pho­tog­ra­ph­er and film­mak­er prob­a­bly best known for his 1983 graf­fi­ti doc­u­men­tary Style Wars, con­vinced Fech­er to revis­it the project. Togeth­er, they found some of her for­mer stu­dents and inter­viewed them about their post-gang lives. The doc­u­men­tary Fly­in' Cut Sleeves was com­plet­ed in 1993, and in it are also scenes of Melen­dez at the Inter­vale Jew­ish Cen­ter talk­ing about reclaim­ing his roots. The Cen­ter was also sub­ject of a doc­u­men­tary The Mir­a­cle of Inter­vale Avenue, anoth­er great resource in putting togeth­er the script for Ghet­to Broth­er.
Yes, Ghet­to Broth­er is pri­mar­i­ly a sto­ry of gangs in New York, but at the same time, it is also a piece of Amer­i­can Jew­ish his­to­ry worth exploring.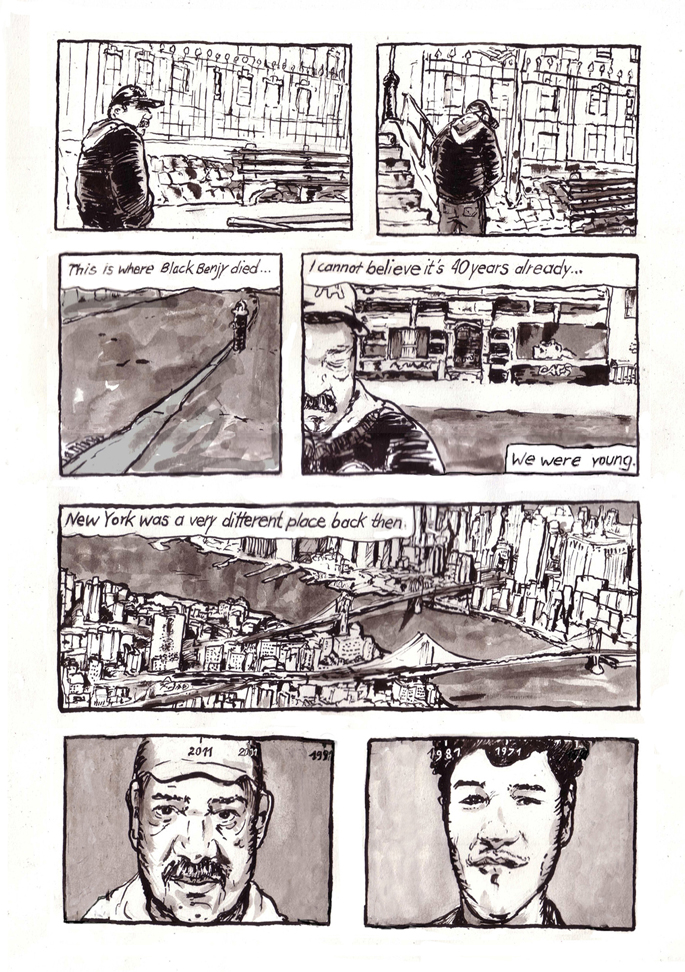 Born in Ger­many to Colom­bian par­ents, Julian Voloj is used to liv­ing in between worlds. In his work, the grand­son of Shoah sur­vivors explores ques­tions of Jew­ish iden­ti­ty and heritage.
Relat­ed Content:
Julian Voloj is a New York – based writer whose work has been pub­lished in the New York Times, Rolling Stone, the Wash­ing­ton Post, and many oth­er nation­al and inter­na­tion­al pub­li­ca­tions. Born to Colom­bian par­ents in Ger­many, where he stud­ied lit­er­a­ture and lin­guis­tics, Voloj moved to New York in 2004. His fas­ci­na­tion for for­got­ten heroes and hid­den fig­ures stems from his own fam­i­ly his­to­ry and has been a leit­mo­tif in his non­fic­tion graph­ic novels.