Dina Gold is the author of Stolen Lega­cy: Nazi Theft and the Quest for Jus­tice at Krausen­strasse 17/18, Berlin, a per­son­al account of her resti­tu­tion claim on a build­ing built and owned by her great grand­fa­ther. She will be blog­ging here all week as a Vis­it­ing Scribe for The ProsenPeo­ple.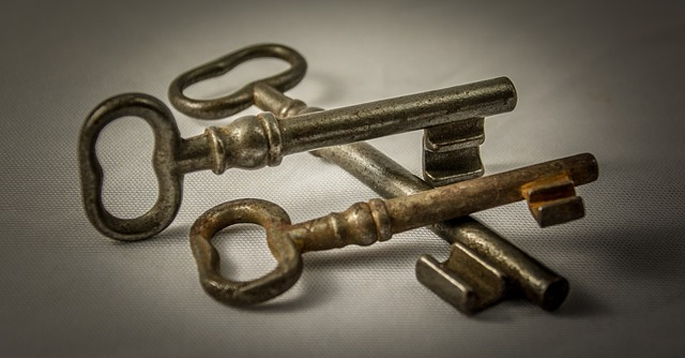 "Will the law that applied in your family's case for resti­tu­tion in for­mer East Berlin equal­ly apply to the Pales­tini­ans, whose homes have been stolen by Israel?"
The open­ing ques­tion at my very first book pre­sen­ta­tion to a packed out, stand­ing room only, event host­ed by Wash­ing­ton DC's pre­mier book­store was so brazen, so angry, so out of place. I was at an author event talk­ing about my new book, in which I describe track­ing down a build­ing stolen by the Nazis from my fam­i­ly in 1937 Berlin and how I launched a bid to reclaim it after the Berlin Wall fell in 1989. And now I was in an ambush.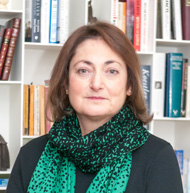 I paused. How to assuage the sear­ing fury? I am not a legal expert. I am a jour­nal­ist. I wrote about my expe­ri­ences and my fam­i­ly his­to­ry. I am in no posi­tion to make state­ments on inter­na­tion­al prop­er­ty law.
But the ques­tion­er was hav­ing none of it. As oth­er mem­bers of the audi­ence lined up behind her at the micro­phone, all want­i­ng to ask me a ques­tion, she came back at me. Stand­ing her ground, she launched into a ver­i­ta­ble tirade of pro­nounce­ments, reveal­ing more about her­self than she real­ized. This was all about her. She was stak­ing her claim as a seek­er of jus­tice and she want­ed atten­tion. She was a hero­ine in her own eyes, and she sought acco­lades for her brav­ery. And her whole demeanor sug­gest­ed she saw me as her enemy.
At the time it was not an appro­pri­ate moment to engage in this dis­cus­sion, but I have my own pri­vate thoughts about the issue this woman raised: What about exiled Cuban-Amer­i­cans, and their descen­dants, whose prop­er­ties were stolen by the Com­mu­nists after Fidel Castro's rev­o­lu­tion in 1959? These lost assets amount to a report­ed $100 bil­lion at today's val­ues, none of which have been resti­tut­ed. How about the more than 800,000 Jews from Arab coun­tries who hail from all over the Mid­dle East and North Africa — includ­ing Syr­ia, Egypt, Lebanon, Yemen, Iran, Iraq, Alge­ria, Tunisia and Moroc­co — who had lived in these lands for over 2,500 years and yet left in fear of their lives or were kicked out? No com­pen­sa­tion or resti­tu­tion for them, either. And while we are at it, what about the fail­ure to sort out prop­er­ty claims of those refugees who lost every­thing from places as far afield as Cyprus, Bosnia and Herze­gov­ina, Koso­vo, Iraq and South Africa? Or the Uighers who have had their prop­er­ties con­fis­cat­ed by the Chi­nese? And the refugees flee­ing Syr­ia today who are leav­ing every­thing behind? I could go on and on. So many peo­ple, so much prop­er­ty, such injus­tice around the globe — what will hap­pen to all these people's assets?
But there are plen­ty out­stand­ing legal minds more qual­i­fied than I to dis­cuss resti­tu­tion claims and cas­es. If some­one is gen­uine­ly con­cerned about the prop­er­ty rights of Pales­tini­ans, rather than grand­stand­ing at a book event, why not address their ques­tions to an appro­pri­ate­ly qual­i­fied per­son? I can guar­an­tee that some­one trained in inter­na­tion­al law will be far more eru­dite on the sub­ject than an author tar­get­ed on the sub­ject sim­ply because they are Jewish.
Dina Gold is a for­mer BBC inves­tiga­tive jour­nal­ist and tele­vi­sion pro­duc­er. She is on the board of the DC JCC and cur­rent­ly serves as co-chair of the Wash­ing­ton Jew­ish Film Fes­ti­val. She is a senior edi­tor at Moment magazine.
Relat­ed Content:
Dina Gold is a for­mer BBC inves­tiga­tive jour­nal­ist and tele­vi­sion pro­duc­er. She is on the board of the DCJCC and cur­rent­ly serves as coun­cil mem­ber of the Wash­ing­ton Jew­ish Film Fes­ti­val. She is a senior edi­tor at Moment mag­a­zine. Dina has been on tour all over the USA with the USHMM.
Dina Gold is avail­able to be booked for speak­ing engage­ments through Read On. Click here for more information.