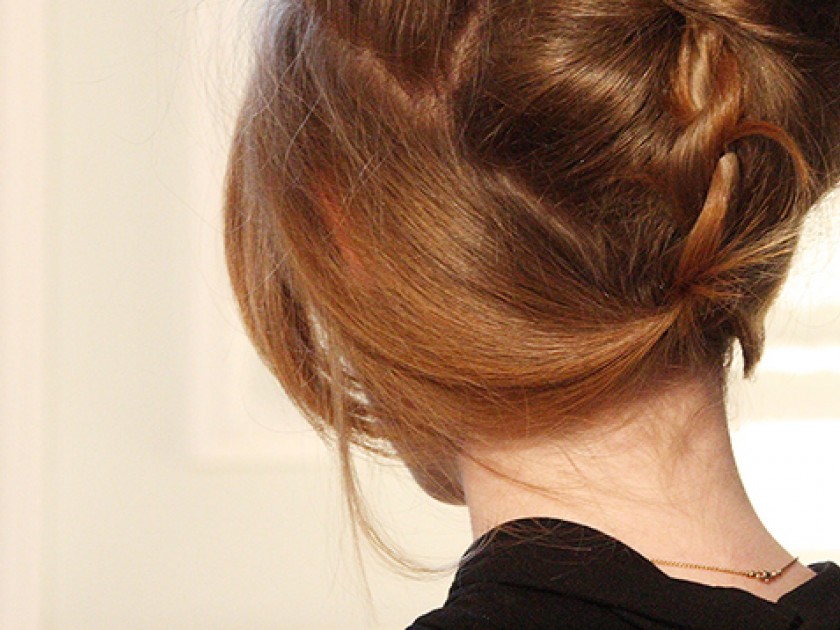 Last week, Randy Susan Mey­ers dis­cussed the gen­der dis­crep­an­cies in finan­cial lit­er­a­cy and shared how the UJA-Fed­er­a­tion saved her life. With the release of her fourth nov­el, The Wid­ow of Wall Street, Randy is guest blog­ging for the Jew­ish Book Coun­cil all week as part of the Vis­it­ing Scribe series here on The ProsenPeo­ple.
Crimes have mul­ti­ple vic­tims, includ­ing those who receive the least (or most inap­pro­pri­ate) atten­tion: the fam­i­ly of the per­pe­tra­tor. As fifty-plus accu­sa­tions of sex­u­al assault against Bill Cos­by piled up, his wife of 52 years, Camille Cos­by was damned for not know­ing, damned for not telling (under the assump­tion that, of course, she knew about his… indis­cre­tions), and damned for cov­er­ing up her husband's crimes.
With no evidence.
When Bernie Madoff's crimes came to light, Ruth Mad­off caught the rage. Again, with no evidence.
The world expect­ed Hillary Clin­ton to answer for Bill Clinton's infi­deli­ties, both by deny­ing the charges in the after­math and then absorb­ing the blame as she ran for pres­i­dent. Don­ald Trump's infi­deli­ty was some­how equat­ed with Hillary Clinton's husband's infidelity.
The rage fly­ing at Hillary Clin­ton, Camille Cos­by, and Ruth Mad­off is encased in years of baked-in sex­ism, not dis­sim­i­lar to the Bet­ty Crock­er school of blame-the-vic­tim-unless-she-is-above-all-reproach (Bet­ty Crock­er rep­re­sent­ing the love­ly, per­fect woman). Any­one work­ing in crim­i­nal jus­tice rec­og­nizes this syn­drome: female vic­tims, whether of strangers or hus­bands, must be above reproach to mer­it either sym­pa­thy or empa­thy, and they are deemed guilty and imper­fect until proven otherwise.
Even women who con­sid­er them­selves vic­tims of men will blame and assert that wives can and should con­trol their hus­bands. Accord­ing to theNew York Times, ​"accuser Juani­ta Broad­drick, whose claim of a 1978 sex­u­al assault has been denied by the Clin­tons, thinks Hillary Clin­ton was too pas­sive. ​'I always felt if she'd been a stronger per­son… she could have done some­thing about his behav­ior,' she said." An arti­cle in the Philadel­phia Tri­bune says that Camille Cos­by ​"was no wall­flower in her husband's career, observers point out. She was his busi­ness man­ag­er and accord­ing to a Feb­ru­ary 2014 Ebony mag­a­zine sto­ry, a ​'shrewd' one." Andy Borowitz sav­age­ly par­o­died Ruth Mad­off in The Huff­in­g­ton Post: ​"Just hours after her hus­band Bernie Mad­off was sen­tenced … Ruth Mad­off expressed shock and dis­may at her husband's behav­ior, telling reporters, ​'This is not the man I owned nine homes with. When you spend hun­dreds of mil­lions of dol­lars with some­one, you think you know him.… I guess I was wrong.'"
Ruth, Camille, and Hillary became the joke and the tar­get of rage over their husband's crimes and mis­de­meanors. Not a shred of sym­pa­thy was spared. Reac­tions to hear­ing the sub­ject of my new nov­el, The Wid­ow of Wall Street (based on a sit­u­a­tion not unlike the Mad­offs, from both the wife and husband's point of view) fas­ci­nat­ed and sad­dened me, as the first thing most men and women say is, ​"She must have known," or ​"Of course she knew," with an air of sure­ty one usu­al­ly reserves for an aware­ness of the clos­est of friends.
Why? Why must she have known?
Who does not have a friend who sud­den­ly found out that her hus­band of forty years was cheat­ing for decades, a cousin who learned her hus­band hid mon­ey in his busi­ness accounts? A sis­ter who trag­i­cal­ly finds out about her partner's affairs when she gets test­ed for AIDS?
Fas­ci­nat­ing in the umbrage is how the same peo­ple who insist that she must know don't ques­tion how finan­cial­ly lit­er­a­ture men and women were fooled by what turned out to be the most naïve of plans. After three years of research­ing The Wid­ow of Wall Street, I'm shocked that any­one schooled in finance (and many of his vic­tims were finan­cial­ly lit­er­ate) believed in Madoff's con­stant­ly, year-in, year-out, pos­i­tive returns, the lack of up-to-date com­put­er­i­za­tion, and the lack of online con­fir­ma­tions. And yet they did, while we insist that Ruth Mad­off, who was nei­ther an accoun­tant — though she helped her hus­band with book­keep­ing ear­ly in his career — nor a stock­bro­ker, banker, mon­ey man­ag­er, or investor, must have known the details of the two arms of her husband's con­vo­lut­ed business.
Per­haps we think these things because we want to believe that we, of course, are immune. That our hus­bands have been and will always be above board in all they do. That we can nev­er be fooled and there is no wool to be pulled over our eyes. We are protected.
Like so many musts in this world, these sto­ries we tell our­selves end up being a flim­sy gar­ment we wear to feel secure and safe in our lives, because the real­i­ty of our fragili­ty is a fright­en­ing as it is omnipresent. It can't hap­pen to me. That is the unspo­ken theme that we clutch.
Randy Susan Mey­ers is the best­selling author of Acci­dents of Mar­riage, The Com­fort of Lies, The Murderer's Daugh­ters, and The Wid­ow of Wall Street. Her books have twice been final­ists for the Mass Book Award and named ​"Must Read Books" by the Mass­a­chu­setts Cen­ter for the Book. She teach­es writ­ing at the Grub Street Writ­ers' Cen­ter in Boston.