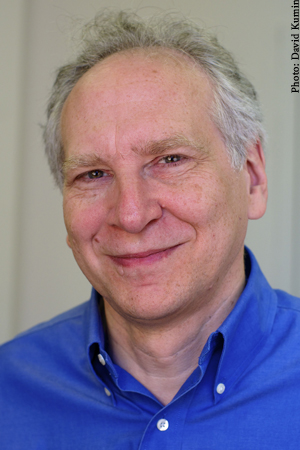 Flo­rence Gor­don, Bri­an Morton's fifth nov­el, engages with the ter­rain of the oth­er — New York Jew­ish intel­lec­tu­als. The hero­ine is a pro­fes­sor who is embark­ing on writ­ing her mem­oirs, after writ­ing a num­ber of sem­i­nal books of essays. Her time is lim­it­ed and she does not suf­fer fools glad­ly — whether blood rel­a­tives or not — and lets them know her opinions.
Beth Kissileff: You write of a per­son as the ​"cen­ter of a world" in this nov­el. Is that why you wrote a nov­el about an epony­mous character?
Bri­an Mor­ton: I'd say it's why most of my nov­els try to explore dif­fer­ent char­ac­ters' points of view. The idea that each per­son is the cen­ter of his or her own world is always on my mind when I'm work­ing on a nov­el. Emi­ly [Florence's grand­daugh­ter] is real­ly the secret hero­ine of the book, and the moral cen­ter of the book, because she's liv­ing that idea, by try­ing to under­stand oth­er peo­ple on their own terms. There's a moment late in the book where Flo­rence greets Emi­ly with even more cold­ness than usu­al, and at first Emi­ly thinks Flo­rence is mad at her, but then intu­its that what Flo­rence is going through has noth­ing to do with her at all. That moment, when Emi­ly tran­scends her­self by enter­ing into Flo­rence's point of view, is meant to be a sort of qui­et moment of cli­max in the novel.
Iris Mur­doch, in an essay called ​"The Sub­lime and the Beau­ti­ful Revis­it­ed," said that we judge nov­el­ists ​"by the qual­i­ty of their aware­ness of oth­ers." I think this could be a mot­to for fic­tion writ­ers to put next to the keyboard.
BK: One of the many things you do well as a writer are the titles of your char­ac­ters' books and essays, both Florence's and those of Leonard Schiller, the main char­ac­ter in Start­ing out in the Evening. Can you say some­thing about that and whether she is a female ver­sion of Schiller?
BM: Thank you. I like to give the read­er just a hint of what the char­ac­ters have writ­ten, and I try to do that part­ly by mention­ing the titles of their work. Often there's no con­text at all — so that when some­one in the book thinks of an old essay that Flo­rence wrote called ​"Notes on What Just Hap­pened," we don't know if the essay referred to the elec­tion of Ronald Rea­gan or to 9/11 or to the Rod­ney King video or to none of the above. We have no idea what it referred to. I want the read­er to do some of the work of imag­in­ing her career through scat­tered bits of evi­dence, includ­ing the titles of her work. (The title of one of her essays, ​"Oppor­tu­ni­ties for Hero­ism in Every­day Life," was the work­ing title of the nov­el for a while, until I set­tled on Flo­rence Gor­don.)
I don't think of Flo­rence as a female coun­ter­part of Schiller. They're both writ­ers of a cer­tain age, but she's much more ener­getic and more engaged with the life around her. His nov­els were a sort of mon­u­ment to pri­vate life; she wants her books to change the world.
BK: There have been recent stud­ies about read­ing fic­tion increas­ing empa­thy. What's your take?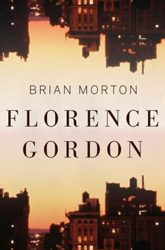 BM: I hope it does, but I'm skep­ti­cal. Don't we all know peo­ple who are both very well read and awful? I feel like it's not uncom­mon to meet peo­ple who've read a ton but who are as vain about it as oth­er peo­ple are about their possessions.
BK: In all of your oth­er books, you have a char­ac­ter from a pre­vi­ous book reap­pear. Why didn't you do that this time?
BM: I thought about doing it. Flo­rence's son and his fam­i­ly are sub­let­ting an apart­ment in the book, and for a while I thought of say­ing it was Leonard Schil­ler's old apart­ment — the writer from Start­ing Out in the Evening—which his daugh­ter had held onto after his death. But final­ly I thought it would be bet­ter to have one book that does­n't explic­it­ly refer to any of the oth­ers. I guess I just decid­ed to give it a rest.
Beth Kissileff is the edi­tor of Read­ing Gen­e­sis (Con­tin­u­um Books, 2014) an anthol­o­gy of aca­d­e­m­ic writ­ing about Gen­e­sis. Her nov­el Ques­tion­ing Return is under review for pub­li­ca­tion and she is writ­ing a sec­ond nov­el and vol­ume of short sto­ries. She has taught at the Uni­ver­si­ty of Pitts­burgh, Car­leton Col­lege, the Uni­ver­si­ty of Min­neso­ta, Smith Col­lege and Mount Holyoke College.
Relat­ed Content:
Beth Kissileff is in the process of fundrais­ing and writ­ing grants to devel­op a pro­gram to assist rab­bis of all denom­i­na­tions with writ­ing and pub­lish­ing books. Kissileff is a rab­binic spouse and author of the nov­el Ques­tion­ing Return as well as edi­tor of the anthol­o­gy Read­ing Gen­e­sis: Begin­ings.