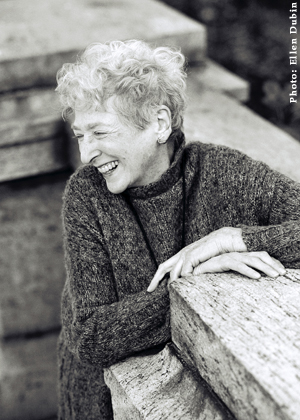 From the time I first remem­ber know­ing what a book was, Lore Segal's Tell Me a Mitzi became my favorite book. The sto­ry of New York City chil­dren who get up and dress them­selves before their par­ents are awake, go down­stairs, get in a cab, tell the dri­ver, ​"To grand­ma and grandpa's please," and are stunned when he can't take them there with­out an address has time­less charm; for­tu­nate­ly for my read­ing plea­sure, this book was also the favorite of my own chil­dren when they were the right age. Adult read­ers know Segal for her fic­tion, in par­tic­u­lar Oth­er People's Hous­es (1964), about a girl who goes from her Vien­na home to Eng­land at the age of 10 in 1938. It was with tremen­dous excite­ment that I recent­ly ven­tured to Segal's Upper West Side apart­ment to inter­view her about her newest nov­el for adults, Half the King­dom, recent­ly named one of the 100 Notable Books of 2013 by The New York Times—an achieve­ment to take pride in at any age, but more so for an octogenarian.
The charm I adored in the children's book is evi­dent in Segal's per­son and sur­round­ings. When one enters her apart­ment, one sees two draw­ings by Mau­rice Sendak, who did the illus­tra­tions for an edi­tion of Grim­m's Fairy Tales that she trans­lat­ed from Ger­man. There is an illus­tra­tion by William Steig of a pos­si­ble cov­er for one of her books that was reject­ed by the pub­lish­er. We sat at her round din­ing room table and she brought me tea with Old World ele­gance, a tray with a pot of hot water, a selec­tion of teas, lemon, a small pitch­er of milk, a bowl of sug­ar, and a cup, saucer and a spoon. She was a gra­cious inter­view sub­ject and eager to speak. Her ener­getic appear­ance and clear dynam­ic blue eyes make her seem at least 20 years younger than her 85 years. Her love of life is evi­dent in the excite­ment with which she direct­ed me to look out her win­dows as the sun set — the view of New York City reach­ing down­town stun­ning with its var­ied col­ors shim­mer­ing behind the build­ings out­side, beyond the grand piano with a promi­nent place in her liv­ing room.
When I men­tioned I would be at the Nation­al Book Awards that evening and won­dered whether Thomas Pyn­chon, who nev­er makes pub­lic appear­ances, would come, she told me Pyn­chon had been in her apart­ment, brought by writer Robert Coover. She has been to the Yad­do Artist's colony more than 10 times start­ing in 1958, and had delight­ful sto­ries to share about Grace Paley and John Cheev­er being there with her. She has been in inter­est­ing Jew­ish milieus as well, as a par­tic­i­pant in the Gen­e­sis study group made up of writ­ers at the Jew­ish The­o­log­i­cal Sem­i­nary on which Bill Moy­ers' 1995 PBS Gen­e­sis series was based.
Beth Kissileff: Where do your ideas come from? Where is this sto­ry from?
Lore Segal: Let me give you one answer: E.M. Forster said, ​"Let the buck­et down into your sub­con­scious and see what it brings up."
The longer answer is that my moth­er got to be almost 101. She died two months short of her 101st birth­day. We had a lot of vis­its to the emer­gency room. The hos­pi­tal put her right and I brought her home, and then, in 10 days we go back.
The hos­pi­tal is anoth­er world, a world not on a par­al­lel with ours; it's an alien world.
Anoth­er thing that I might say is that I am one of those peo­ple who seems immense­ly brave about look­ing death in the eye, like my char­ac­ter Joe Bern­stein. He is writ­ing an ency­clo­pe­dia of end of the world sce­nar­ios, but can­not sit through the anx­i­ety of some old movie.
BK: Tell me about your involve­ment with the Gen­e­sis study group for writ­ers at the Jew­ish The­o­log­i­cal Seminary.
LS: David Rosen­berg had a par­ty for those of us who had writ­ten arti­cles in Tes­ti­mo­ny and Burt Visot­sky invit­ed us to join the group that had already been going on for a year or so. It was a won­der­ful com­bi­na­tion of sar­casm and eru­di­tion that suit­ed me to a T. I remem­ber feel­ing that I would rather be there than any­where else in the world.
BK: How did you get into writ­ing children's literature?
LS: It is much less inter­est­ing than you think. I wrote it when I had small chil­dren, and then stopped until I had grand­chil­dren. I don't think about writ­ing for chil­dren unless I have chil­dren I hap­pen to be addressing.
BK: How did you come to write a children's book on the Bible? (The book was illus­trat­ed by artist Leonard Baskin and pub­lished in 1987.) What moti­vat­ed you?
LS: No one in my Jew­ish reli­gious instruc­tion told me our sto­ries. I am going to try to tell my grand­chil­dren if they'll only sit still for it.
My the­o­ry was that chil­dren should read the sto­ries of King Saul and King David and Adam and Moses: the nar­ra­tives only, but the full nar­ra­tive — noth­ing simplified.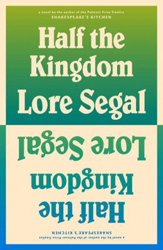 BK: Will you ever stop writing?
LS: Peo­ple have asked if I will stop writ­ing. The answer is no, because I wouldn't know what to do from 8 to 1 sev­en days a week. It is a habit, eas­i­er to keep than to break. I get up in the morn­ing, have my cof­fee, and go to my com­put­er whether I intend to or not.
BK: Who are your favorite writers?
LS: The Bible, the Broth­ers Grimm, Kaf­ka, Jane Austen, Shake­speare, Gogol, Cyn­thia Ozick. That'll do.
BK: What do you want read­ers to know about the book?
LS: Read a sad, fun­ny book about being old.
Beth Kissileff is the edi­tor of Read­ing Gen­e­sis (Con­tin­u­um Books, 2014) an anthol­o­gy of aca­d­e­m­ic writ­ing about Gen­e­sis. Her nov­el Ques­tion­ing Return is under review for pub­li­ca­tion and she is writ­ing a sec­ond nov­el and vol­ume of short sto­ries. She has taught at the Uni­ver­si­ty of Pitts­burgh, Car­leton Col­lege, the Uni­ver­si­ty of Min­neso­ta, Smith Col­lege and Mount Holyoke College.
Beth Kissileff is in the process of fundrais­ing and writ­ing grants to devel­op a pro­gram to assist rab­bis of all denom­i­na­tions with writ­ing and pub­lish­ing books. Kissileff is a rab­binic spouse and author of the nov­el Ques­tion­ing Return as well as edi­tor of the anthol­o­gy Read­ing Gen­e­sis: Begin­ings.