by
Beth Kissileff
Steve Stern's most recent col­lec­tion,
The Book of Mis­chief
, was pub­lished in Sep­tem­ber

2012

by Gray­wolf Press.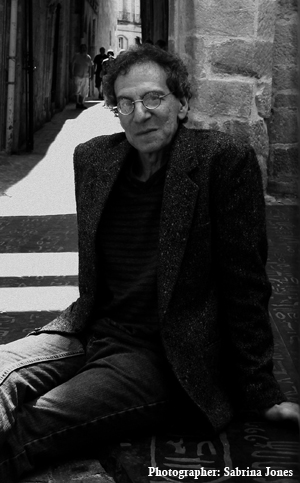 Steve Stern is, in my opin­ion, the best under-rec­og­nized Amer­i­can Jew­ish writer cur­rent­ly writ­ing. Many, many review­ers hoped that his most recent nov­el, the won­der­ful, lyri­cal­ly writ­ten, and hys­ter­i­cal­ly fun­ny The Frozen Rab­bi, would do much to bring him the larg­er read­er­ship his writ­ing deserves. And now, with the pub­li­ca­tion of his tenth book, new and select­ed sto­ries with the spot-on title, The Book of Mis­chief, his lit­er­ary admir­ers can keep hop­ing those who have not yet read him will run to their book­store or elec­tron­ic read­er and do so. I first came across his work in 1999 when The Wed­ding Jester was pub­lished. Some­thing in the review I read of it made me want to run out to buy the book; when I did I spent the next week neglect­ing my aca­d­e­m­ic work and read­ing to devour the col­lec­tion. At the start of a sum­mer sup­posed to be ded­i­cat­ed to aca­d­e­m­ic arti­cles, I real­ized that this was what I want­ed to do, write sto­ries not arti­cles — I lay the blame for my cur­rent writ­ing life square­ly with Stern. Since then I have read every­thing by Stern that I can to access his world of acro­bats and jesters, Catskills hang­ers on, and rab­bis resus­ci­tat­ed from the Old World come to remake the New.
Stern's oeu­vre is unique­ly con­nect­ed to place, from the Pinch neigh­bor­hood of Mem­phis of his birth to sto­ries set in both the Low­er East Side and the Catskills as well as the Europe of a past imag­ined by the author. I had the plea­sure of meet­ing him to dis­cuss the writ­ing life and his new book at a café near where he makes his home in Brook­lyn, when he is not teach­ing at Skid­more Col­lege in Sarato­ga Springs, NY. On the day we were to meet, I took the sub­way but was unsure if I had the right stop and had to take anoth­er bus to a stop clos­er to where we were meet­ing, and then con­tin­u­al­ly ask a num­ber of peo­ple direc­tions to the Qathra cof­fee bar. The day seemed grim and I was late so I was sure the author would have giv­en up and aban­doned his post at the front of the cof­fee bar, hard­cov­er in hand. How­ev­er, some kind of mag­ic worked and he was there, the sun came out and our con­ver­sa­tion was a won­der­ful lit­er­ary expe­ri­ence, trans­port­ing beyond the sur­round­ings, as is fit­ting for a writer fas­ci­nat­ed by flight and trapeze artists.
Con­tin­ue Reading
Beth Kissileff is in the process of fundrais­ing and writ­ing grants to devel­op a pro­gram to assist rab­bis of all denom­i­na­tions with writ­ing and pub­lish­ing books. Kissileff is a rab­binic spouse and author of the nov­el Ques­tion­ing Return as well as edi­tor of the anthol­o­gy Read­ing Gen­e­sis: Begin­ings.