Ear­li­er this week, Eric Gart­man posit­ed how and why his­to­ry can and should be both infor­ma­tion­al and inter­est­ing. He is blog­ging here all week as part of the Vis­it­ing Scribe series on The ProsenPeo­ple.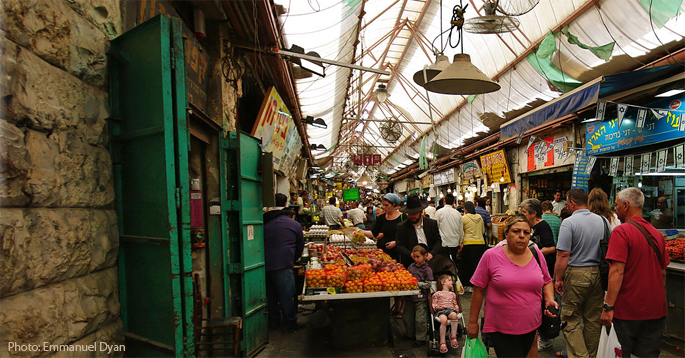 In the sum­mer of 1997 I had the good for­tune to study at the Hebrew Uni­ver­si­ty in Jerusalem. One day sev­er­al stu­dents rushed out between class­es, spread­ing the news that a ter­ror bomb­ing had hit the city. Six­teen peo­ple were killed and a hun­dred wound­ed in two sui­cide bomb attacks at Mahane Yehu­da, a pop­u­lar fruit and veg­etable mar­ket. I was hor­ri­fied. But to my sur­prise, our teach­ers took the news in stride, say­ing in effect, Life must go on. We returned to our studies.
A cou­ple days lat­er I rode the bus past Mahane Yehu­da. The mar­ket had been cleared of debris and was packed once again. I expressed my sur­prise to a young Israeli woman sit­ting next to me. ​"This is how it needs to be," she told me. ​"Life needs to go on, we have to prove to the ter­ror­ists that they can't beat us." I was impressed by her for­ti­tude. A few min­utes lat­er I got off at Jerusalem's cen­tral bus sta­tion. Anoth­er bus pulled up and its pas­sen­gers dis­em­barked. With the two busses emp­tied, the sta­tion plat­form was dense­ly packed. I sud­den­ly real­ized that it would be the per­fect oppor­tu­ni­ty for a sui­cide bomber to attack. If there were two sui­cide attacks like those at the fruit mar­ket, the dam­age would be enor­mous. I pan­icked, real­iz­ing that my life might be in jeop­ardy. When I regained my com­po­sure, it occurred to me that this was the fear that Israelis lived with every day. It was a les­son I nev­er for­got. I nev­er expe­ri­enced fear like that in Amer­i­ca, even after the Sep­tem­ber 11th attacks.
Unfor­tu­nate­ly, this is hard­ly an unusu­al sto­ry. It is a mere micro­cosm for what life is like for Israelis. They have to con­tend with fear and vio­lence on a dai­ly basis. Yet they sur­vive. Indeed, at its heart, the sto­ry of Israel is a sto­ry of sur­vival. Through­out its first decades of exis­tence, the Jew­ish state faced numer­ous attempts at its destruc­tion. The wars of 1948, 1967, and 1973 all brought Israel to the brink of anni­hi­la­tion. Sur­round­ed by more numer­ous Arab states, Israel's sur­vival seemed very unlike­ly to con­tem­po­rary observers dur­ing these decades. Yet the Jew­ish state sur­vived and prospered.
How it sur­vived in the face of steep odds is the top­ic of my new book, Return to Zion. It is a sto­ry that needs to be told, for the courage and per­se­ver­ance of those pio­neers is a tale for the ages. And while there is no lack of books on Israel's his­to­ry, most of those books do not give any idea of what it was like for the peo­ple who expe­ri­enced these momen­tous events. Have you ever won­dered how the first set­tlers from Europe coped with their strange new envi­ron­ment? Or how it felt to wit­ness the lib­er­a­tion of Jerusalem and the Wail­ing Wall? What was it like to be involved in Israel's numer­ous wars?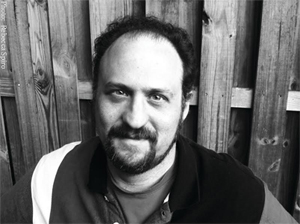 These were the ques­tions I want­ed to know about. And since I could find no books address­ing these issues, I col­lect­ed eye­wit­ness accounts of all the major events in the his­to­ry of mod­ern Israel in order to give the read­er a sense of what it was like to live through those momen­tous times. I also want­ed to explain that his­to­ry in easy non-aca­d­e­m­ic lan­guage. It is my hope through my book young peo­ple and non-spe­cial­ists will learn the his­to­ry of Israel's sur­vival in an engag­ing and enter­tain­ing man­ner and gain a new appre­ci­a­tion for all that they endured, and con­tin­ue to endure to this day.
Eric Gart­man is an intel­li­gence ana­lyst for the Unit­ed States Depart­ment of Defense who has lived and stud­ied in Israel and trav­eled exten­sive­ly through­out the Mid­dle East.
Relat­ed Content:
Eric Gart­man is an intel­li­gence ana­lyst for the Unit­ed States Depart­ment of Defense who has lived and stud­ied in Israel and trav­eled exten­sive­ly through­out the Mid­dle East.