Liane Kupfer­berg Carter is the author of Ketchup Is My Favorite Veg­etable: A Fam­i­ly Grows Up With Autism. This week she con­tin­ues her exclu­sive series on cel­e­brat­ing the Jew­ish hol­i­days in a fam­i­ly with spe­cial needs as a Vis­it­ing Scribe guest con­trib­u­tor.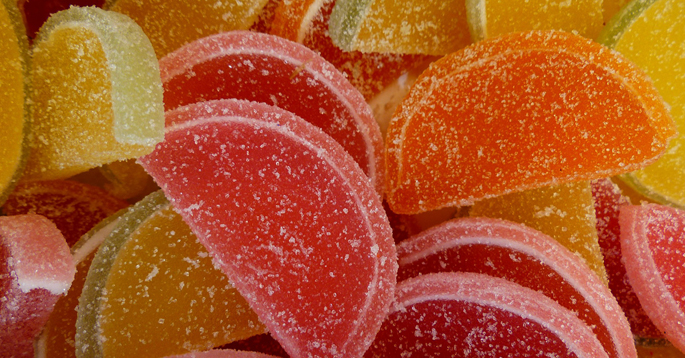 Each Passover, I strug­gle with the Hagad­dah pas­sage about the Four Sons. We're told there is the Wise Child, the Sim­ple, the Wicked, and the Silent. I know they're meant to be sym­bol­ic, but would you want some­one label­ing your child as the smart one, the stu­pid one, the trou­ble-mak­er, or the one who has noth­ing to say?
Admit­ted­ly I'm sen­si­tive when it comes to label­ing chil­dren. My son Mick­ey has spe­cial needs. Peo­ple have been label­ing him for more than twen­ty years. Mick­ey is autis­tic. He has epilep­sy. He didn't learn to speak for a long time. So you can see why I cringe when we read that bit about the Sim­ple or the Silent Child. My son is dis­abled, but he's not silent, and he's cer­tain­ly not sim­ple — in fact he is aston­ish­ing­ly com­plex: he makes pro­found obser­va­tions, and asks star­tling ques­tions. When his broth­er Jonathan first left for col­lege, Mick­ey was dis­con­so­late. ​"My broth­er doesn't live here any­more? We're divorced?" he asked.
When Mick­ey was small and the diag­no­sis new and painful, I used to feel as if oth­er, ​"typ­i­cal" fam­i­lies were feast­ing in a great restau­rant, while my fam­i­ly of four stood out­side, our noses pressed long­ing­ly to the win­dow. With time, that feel­ing abat­ed, but it resur­faces every Passover, when I think about how many spe­cial needs fam­i­lies don't feel wel­come at the table, their syn­a­gogue, or in their community.
At the seder, we fill a cup with wine for the prophet Eli­jah. We set him a place at the table. Eli­jah, we're told, roams the earth dis­guised as a stranger, so dur­ing the feast we open the front door. If we should find a stranger on the doorstep, we are told to wel­come him in kind­ly. It's a metaphor for inclu­sion: every­one deserves a place at the table.
Mick­ey loves Passover so much he talks about it for months before. He doesn't need a cal­en­dar — for him, fam­i­ly cel­e­bra­tions and hol­i­days punc­tu­ate the pass­ing of the year. At the seder, he's proud when it's his turn to read aloud from the Hag­gadah. He scarfs down the mat­zo, the only tra­di­tion­al Passover food he tol­er­ates. He'll peek to see where the we've hid­den the afiko­man. His diet is lim­it­ed, so my thought­ful sis­ter-in-law always puts aside the plain meat­balls he likes; his cousin Lau­ren bakes his favorite flour­less brown­ies for him.
Still, Mick­ey has yet to make it through an entire seder. There's too much noise, and too many peo­ple. The spir­it­ed singing dri­ves him from the room. ​"I'm out of here!" he announces. He retreats to a sofa, fits head­phones over his ears, and cocoons with his iPad.
I used to be embar­rassed about that behav­ior. But one of the things we say in the autism com­mu­ni­ty is, ​"Behav­ior is com­mu­ni­ca­tion." When he iso­lates him­self, he's let­ting us know his sen­so­ry sys­tem is over­loaded, which can trig­ger a seizure. For­tu­nate­ly, our fam­i­ly under­stands, accepts, and accom­mo­dates. His place at the table is secure.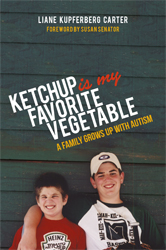 I like to remind myself that Moses, the hero of the Passover sto­ry, had spe­cial needs, too. He stut­tered. Some­times he need­ed his broth­er, Aaron, to speak for him. Each of us, if we live long enough, will prob­a­bly have spe­cial needs of our own. We may need a wheel­chair, or a hear­ing aid, or, like Moses, some­one to speak for us. Dis­abil­i­ty is part of the human condition.
Inclu­sion isn't just some­thing to talk about dur­ing Jew­ish Dis­abil­i­ty Aware­ness Month in Feb­ru­ary. Each year, as we end the seder with the words, Next year in Jerusalem, we give voice to the hope that tomor­row will be bet­ter. My hope for next year: a place for every­one at the table.
Liane Kupfer­berg Carter is a nation­al­ly-known writer and advo­cate for the autism com­mu­ni­ty and a co-author of the Autism Speaks Advo­ca­cy Took Kit.
Relat­ed Content:
Liane is a nation­al­ly-known writer and advo­cate for the autism com­mu­ni­ty. Her work has appeared in numer­ous pub­li­ca­tions, includ­ing The New York Times, the Chica­go Tri­bune, The Huff­in­g­ton Post, Tikkun, Kveller, and Par­ents Mag­a­zine. She is a co-author of the Autism Speaks Advo­ca­cy Took Kit.