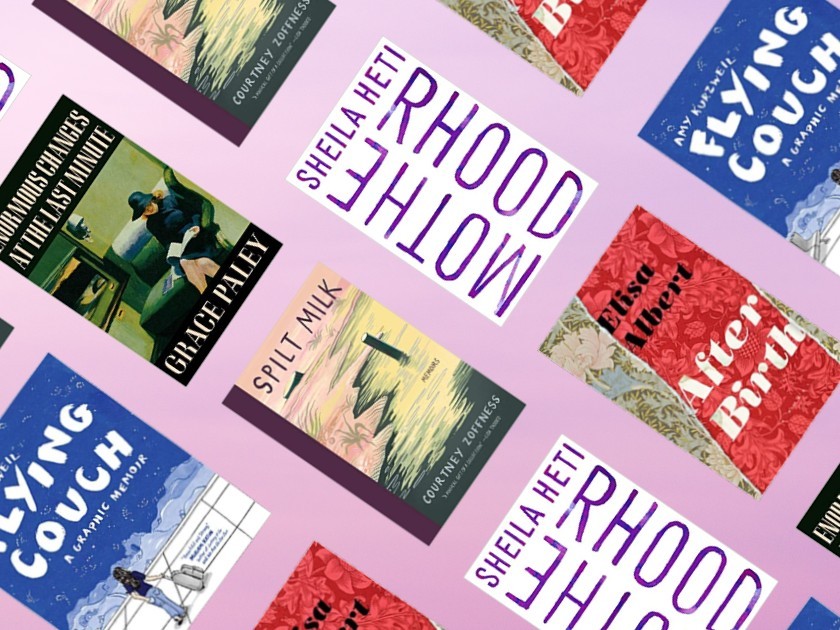 I com­posed near­ly every sen­tence of my recent­ly pub­lished mem­oir, Spilt Milk, with my small sons in mind. But ini­tial­ly I described the project in dif­fer­ent terms.
I'm writ­ing a book, I told friends, about lives I'll nev­er live. It wasn't untrue. Spilt Milk explores my mother's ex-career as a rock musi­cian, a friend's work as a ges­ta­tion­al sur­ro­gate, and a Syr­i­an Jew­ish refugee whose mem­oir I ghost­wrote. But as the pages amassed, it was clear this prover­bial umbrel­la wasn't big enough. I tried again. This is a book, I said, about tres­pass­es. Indeed, it con­sid­ers one of my stu­dents who made a sex­u­al pass at me in front of the class, rehash­es offens­es I've both com­mit­ted and endured, and reck­ons with anti­semitism and social jus­tice. The descrip­tion was apt. It was also insufficient.
It took clear-eyed edi­tors at McSweeney's, my pub­lish­er, to point out that I'd actu­al­ly writ­ten a book about inher­i­tance: what we acquire from pre­vi­ous gen­er­a­tions and what we pass on to our chil­dren. Their pro­nounce­ment was unde­ni­able. Moth­er­hood had trans­formed my eyes; every past expe­ri­ence and cur­rent event had become infi­nite­ly more curi­ous and com­pli­cat­ed. In fact, I wrote Spilt Milk to gain clar­i­ty on how to cul­ti­vate gen­eros­i­ty and empa­thy in my chil­dren, to under­stand how I might explain misog­y­ny and white suprema­cy and divin­i­ty to their bloom­ing brains. I wrote to ascer­tain how I'd acquired cer­tain anx­i­eties so I could avoid pass­ing them on.
It's tempt­ing to claim I didn't see the con­nec­tive tis­sue because it was so obvi­ous, the way a fish doesn't know it's in water. The big­ger truth is, I was wary of hav­ing writ­ten a ​"mom book." I feared the tag would dimin­ish my accom­plish­ment, pre­vent me from being tak­en seri­ous­ly as a writer. I didn't want my work to be reduced to what­ev­er asso­ci­a­tions some­one might have about moms. It's upset­ting to admit this. I am ashamed that I was ashamed.
This Mother's Day, I'd like to offer a reminder of the depth and vari­a­tion among so-called ​"mom books." To rel­ish being part of a lin­eage that show­cas­es feroc­i­ty and intel­li­gence and vari­ety, not only with­in lit­er­a­ture but among the women who cre­at­ed it.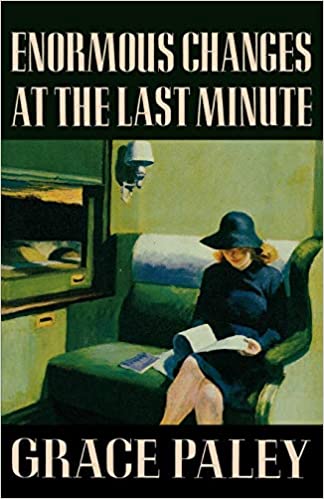 Enor­mous Changes at the Very Last Minute by Grace Paley
Grace Paley might be the matri­arch of matri­archs. The daugh­ter of Russ­ian Jew­ish immi­grants, the author pays mol­e­c­u­lar atten­tion to domes­tic life, and her sen­tences bite. Crit­ics have lament­ed Paley's ​"mod­est" out­put — three short sto­ry col­lec­tions and three chap­books of poet­ry in her eighty-four years of life — but her oeu­vre reflects admirable pri­or­i­ties: Paley con­sid­ered her social activism and moth­er­hood as impor­tant as writ­ing. Asked by the Paris Review in 1992 what she was ​"doing" before she pub­lished her first book at thir­ty-sev­en, Paley even described the hum­drum of child-rear­ing as essen­tial to her art. ​"I took [my kids] to the park in the after­noons," she said. ​"If I hadn't spent that time in the play­ground, I wouldn't have writ­ten a lot of those stories."
Her park pres­ence man­i­fests lit­er­al­ly in sto­ries like ​"Faith in a Tree" from Enor­mous Changes at the Very Last Minute. Paley presents a woman sit­ting atop ​"a twelve-foot-high, strong, long arm of a sycamore" at the play­ground, lec­tur­ing on cap­i­tal­ism, social­ism, wom­an­hood, and war — some of the author's most promi­nent concerns.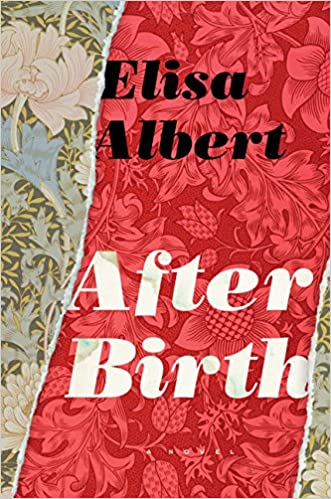 After Birth by Elisa Albert
If only all books star­ring moth­ers con­tained the grit­ty real­ism of Elisa Albert's After Birth. Our pro­tag­o­nist, Ari, is lone­ly, depressed, and indig­nant. Trans­plant­ed to a ​"shit­box town" in upstate New York, and reel­ing from the dis­il­lu­sion­ment of child­birth, Ari is attempt­ing to par­ent a one-year-old, write a dis­ser­ta­tion, and find com­mu­ni­ty. Con­tent­ed­ness eludes her, and she brims over with blame.
"You know why I hate women?" she declares. ​"Because they didn't pre­pare me. Because they didn't help me. Because they let me do this alone. Because they avoid­ed know­ing, most­ly, themselves."
The novel's plot is pro­pelled by the for­ma­tion of Ari's friend­ship with her hip­per neigh­bor, Mina, a sin­gle moth­er. We root for this fel­low­ship. How­ev­er, After Birth proves most sat­is­fy­ing in the ways it pil­lo­ries America's birthing and baby-rear­ing indus­tri­al com­plex­es. The simul­tane­ity of Ari's long­ing, dis­plea­sure, and joy rings so true of par­ent­hood — and, also, life.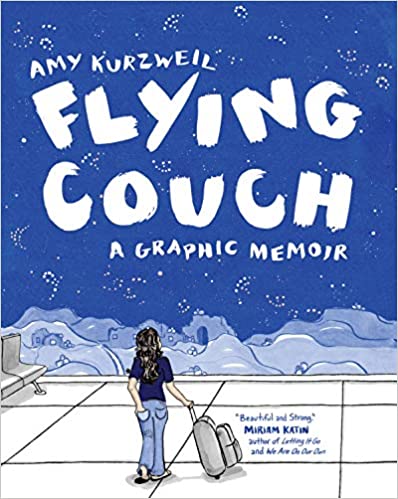 Fly­ing Couch by Amy Kurweil
In her mov­ing graph­ic mem­oir, Fly­ing Couch, Kurzweil plaits her own com­ing-of-age sto­ry with nar­ra­tives about her moth­er and grand­moth­er, nod­ding at the ways in which some sto­ries depend on one anoth­er. The illus­tra­tions are often play­ful and fun­ny, but they also make the pro­fun­di­ty of inter­gen­er­a­tional trau­ma digestible. Read­ers meet Kurweil's moth­er, a psy­chol­o­gist, who inspires the memoir's title when she tells her imag­i­na­tive young daugh­ter that a couch offers a com­fort­able way for patients to ​"trav­el" dur­ing ther­a­py. And we get to know her spir­it­ed immi­grant grand­moth­er, Bubbe, who suf­fered dur­ing the Holo­caust, and escaped the War­saw Ghet­to dis­guised as a gen­tile. Kurzweil exam­ines the evo­lu­tion of her own cre­ativ­i­ty and spir­i­tu­al­i­ty, but ulti­mate­ly? her beau­ti­ful art — both lit­er­ary and visu­al — illu­mi­nates how the seeds of her anx­i­ety may have been plant­ed in East­ern Europe.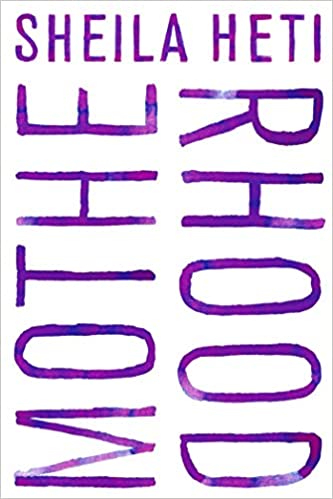 Moth­er­hood by Sheila Heti
Con­sid­er­ing the innu­mer­able demands of moth­er­hood — phys­i­cal, emo­tion­al, psy­cho­log­i­cal, finan­cial — it is curi­ous that Moth­er­hood by Sheila Heti is the first nov­el I've read in which a pro­tag­o­nist exhaus­tive­ly ques­tions this life choice. Maybe I should say this dif­fer­ent­ly: In a soci­ety that assumes cer­tain roles for women, bless Sheila Heti's fierce dialec­tic for push­ing back. The novel's nar­ra­tor, also a writer, admits that ​"to not be a moth­er is the most dif­fi­cult thing of all." She ques­tions her­self, her part­ner, her friends, and her col­leagues; offers up anec­dotes and dreams that point out what-ifs; and frets over mak­ing a choice — any choice — that she won't be able to reverse. What is her duty as a woman? As an artist? To cite the title of her pre­vi­ous and affect­ing nov­el, How Should a Per­son Be? ​"There are so many kinds of life to give birth to in this world, apart from a lit­er­al human life," the nar­ra­tor reminds her­self, and us, in Moth­er­hood. ​"The whole world needs to be mothered."
Court­ney Zoff­ness writes fic­tion and non­fic­tion. She won the Sun­day Times Short Sto­ry Award, an Emerg­ing Writer Fel­low­ship from the Cen­ter for Fic­tion, the Cre­ative Non­fic­tion prize from Arts & Let­ters, and artist res­i­den­cies from Mac­Dow­ell. Her work has appeared in The Paris Review Dai­ly, the South­ern Review, Lon­greads, and else­where, and she had Notable Best Amer­i­can Essays in 2018 and 2019. She lives with her fam­i­ly in Brook­lyn, New York.