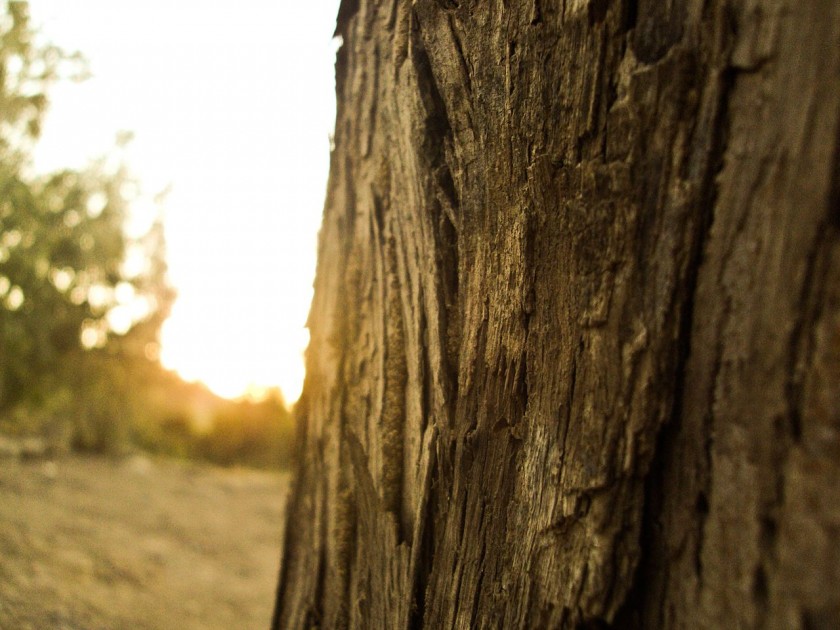 Let's dig a hole; let's dig a hole and plant a seed.
Let's water it, oh, let's water it, ​'cause it is Tu Bishvat.
Trees are blow­ing in the wind, they're blowing .…
Deb­bie Friedman's ​"Plant a Tree for Tu Bish­vat" is one of my favorite Tu Bish­vat songs to sing with young chil­dren. My two- and four-year-old daugh­ters love to act out dig­ging the hole, plant­i­ng and water­ing the seed, and sway­ing like the tree. Although Tu Bish­vat falls too ear­ly in the year to plant real trees in most North Amer­i­can cli­mates, the image of plant­i­ng a tree is an evoca­tive one for young chil­dren. On Tu Bish­vat — mean­ing ​"new year for the trees" — it seems like a good idea to plant one.
Plant­i­ng a tree is a rel­a­tive­ly new Tu Bish­vat cus­tom — the hol­i­day first appeared in Jew­ish legal texts about 2000 years ago. The rab­bis list­ed Tu Bish­vat as a tax hol­i­day for tree-own­ers; it was one of four new years in the Jew­ish cal­en­dar. In the 1500's, the Kab­bal­ists insti­tut­ed a Tu Bish­vat seder that invoked spir­i­tu­al sym­bol­ism sur­round­ing fruits and trees. And the cus­tom stuck: many Jews across denom­i­na­tions con­duct a Tu Bish­vat seder today.
But it wasn't until the ear­ly twen­ti­eth-cen­tu­ry that tree-plant­i­ng became a wide­ly-adopt­ed cus­tom in Israel; today, Tu Bish­vat is cel­e­brat­ed as an Israeli Arbor Day. In Amer­i­ca, the hol­i­day has evolved into a Jew­ish Earth Day of sorts. It may have found res­o­nance in part because it speaks direct­ly to sec­u­lar as well as reli­gious val­ues. What's more, Tu Bish­vat adds to the year­ly hol­i­day cycle a wel­come oppor­tu­ni­ty to high­light envi­ron­men­tal aware­ness and activism.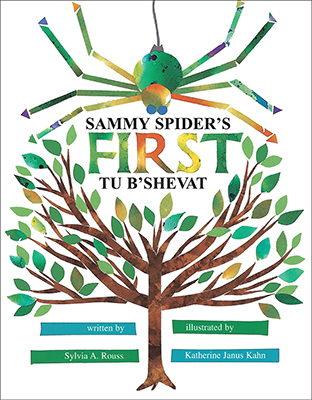 The con­crete­ness and sim­plic­i­ty of the tree theme makes Tu Bish­vat a won­der­ful hol­i­day to explore with chil­dren. For younger read­ers, try Sylvia Rouss' Sam­my Spider's First Tu B'Shevat (ages 3 – 8). Sam­my Spi­der observes a tree through the sea­sons, from plant­i­ng to flow­er­ing to los­ing its leaves. Sammy's many ques­tions sug­gest to chil­dren that ques­tion­ing is wel­come. Kather­ine Janus Kahn's paper­cut illus­tra­tions are delight­ful, recall­ing beloved pic­ture book artist Eric Car­le. Her vivid col­ors invite chil­dren to notice how the tree changes through the seasons.
Read­ers who are ready for a slight­ly longer sto­ry will love Pearl Moscowitz' Last Stand by Arthur Levine (ages 4 – 9). The book is a pure joy to read out loud, and Pearl, the pro­tag­o­nist, is easy to love. By the end of the sto­ry, you'll be cheer­ing her on as she pro­tects her neighborhood's last tree from destruc­tion. The book doesn't set­tle for con­vey­ing a sim­ple mes­sage about envi­ron­men­tal­ism; it's also a joy­ful ode to mul­ti­cul­tur­al­ism and good neigh­bors. Levine's skilled writ­ing, along with Robert Roth's joy­ful­ly off-kil­ter illus­tra­tions, makes for a delight­ful read­ing expe­ri­ence for both chil­dren and adults.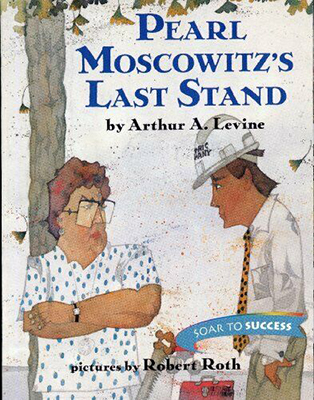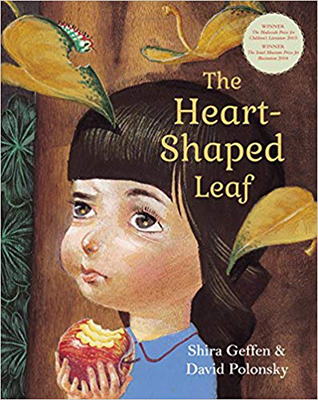 Those look­ing for fan­tas­ti­cal fare will find it in The Heart-Shaped Leaf, by Shi­ra Gef­fen. The book, orig­i­nal­ly pub­lished in Israel as על עלה ועל אלונה (Al Aleh V'Al Alona), includes a mag­i­cal heart-shaped leaf and a tree that can speak from inside a soup bowl. The gen­tle sto­ry fea­tures a delight­ful­ly adult-free world; a father is present for part of the sto­ry, but he is asleep on most pages. David Polonsky's illus­tra­tions, which won the Israel Muse­um prize for Illus­tra­tion in 2004, have a lumi­nous, oth­er­world­ly qual­i­ty that enhances the book's sense of mystery.
In addi­tion to these love­ly Jew­ish sto­ries, there are many won­der­ful sec­u­lar tree and nature-relat­ed pic­ture books that are well-suit­ed to Tu Bish­vat — start with Tree by Bec­ka Teck­en­trup and Pic­ture a Tree by Bar­bara Reid. And of course, there are plen­ty of delight­ful children's songs for Tu Bish­vat. My kids and I have enjoyed this playlist from jew​ish​learn​ing​mat​ters​.com. Hap­py singing and hap­py reading!
Anna Caplan is the edi­tor in chief of Hon­ey­cake, a Jew­ish children's mag­a­zine that aims to reflect the diver­si­ty of Jew­ish expe­ri­ences, iden­ti­ties, and fam­i­lies. A grad­u­ate of Har­vard Col­lege, she lives in Wyn­newood, PA with her hus­band and two children.