On Mon­day, Goldie Gold­bloom wrote about why she's total­ly going to be excom­mu­ni­cat­ed (hint: She's a Cha­sidic Jew who just wrote a nov­el about gay sex in the Aus­tralian Out­back, cir­ca World War II). She is the author of Toads' Muse­um of Freaks and Won­ders. She will be blog­ging all week for the Jew­ish Book Coun­cil and MyJew­ish­Learn­ing.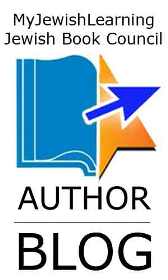 Oh, I do so love a pie-eyed, dyed-in-the-wool loony! There's some­thing that gives me a sav­age kick in the guts — the kind oth­er peo­ple get when they leap off tall moun­tains with skis strapped to their feet — when I see some­one com­ing, rolling their eyes and froth­ing a lit­tle. Yes! I think. Yes! Bring it on!
So, being stalked by a delight­ful­ly bright-eyed crazy per­son in Aus­tralia whilst doing read­ings from my nov­el, Toads' Muse­um of Freaks and Won­ders, was kind of cool. I mean, I thought only real celebri­ties got their own per­son­al crazy per­son. Celebri­ties who are both skin­ny AND beau­ti­ful (beau­ti­ful on the inside doesn't count when it comes to stalk­ers), like Cather­ine Zeta-Jones and Jodie Fos­ter and Uma Thur­man and George Har­ri­son. Alright. Not George Har­ri­son. He's a beau­ti­ful-on-the-inside per­son like me, and any­way, his stalk­er ate his frozen pizza.
Dang. If my stalk­er ate my frozen kosher piz­za I wouldn't have tak­en him to jail like George. I'd have beat­en him over the head with the emp­ty box and made him go buy anoth­er piz­za. Par­ent­ing books say the pun­ish­ment must fit the crime.
I'm giv­en to exag­ger­a­tion on occa­sion but I'd nev­er say I'm a celebri­ty or skin­ny or beau­ti­ful on the out­side, so my per­son­al stalk­er has been a won­der­ful sur­prise. Like win­ning the mil­lion-dol­lar lot­tery with­out the mon­ey. She's lit­tle and cute and old and has a won­der­ful­ly hoarse smoker's voice and she told me that she want­ed, real­ly bad­ly, to hate Toads' Muse­um of Freaks and Won­ders and promised her­self that it was going to be utter dreck, but then, annoy­ing­ly, she loved it instead and gave it a five out of five in her head and decid­ed she'd come down to the uni­ver­si­ty to tell me so herself.
Each day, when she showed up, it gave me a lit­tle boost to see her bright blue eyes and ever so slight­ly malev­o­lent grin com­ing through the crowd. She'd lean across the sign­ing table as if we were old friends, and by the third day I actu­al­ly did know her bet­ter than any­one else there, due to her infi­nite capac­i­ty to talk about her­self once the line at the sign­ing table thinned out.
It made me feel a tee­ny tiny bit Cather­ine Zeta-Jones, even though I'm def­i­nite­ly rock­ing the sweet-pota­to-wear­ing-a-blimp look these days.
Goldie Goldbloom's new nov­el, Toads' Muse­um of Freaks and Won­ders, is now avail­able. She will be blog­ging all week for the Jew­ish Book Coun­cil and MyJew­ish­Learn­ing.
Goldie Goldbloom's first nov­el, The Paper­bark Shoe, won the AWP Prize and is an NEA Big Reads selec­tion. She was award­ed a Nation­al Endow­ment for the Arts Fel­low­ship, and has been the recip­i­ent of mul­ti­ple grants and awards includ­ing fel­low­ships from War­ren Wil­son, North­west­ern Uni­ver­si­ty, the Brown Foun­da­tion, the City of Chica­go, and the Eliz­a­beth George Foun­da­tion. She is chas­sidic and the moth­er of eight children.