Ear­li­er this week, Joshua Fat­tal wrote about being a Jew cel­e­brat­ing Christ­mas in Iran­ian prison. He will be blog­ging here all week for Jew­ish Book Coun­cil and MyJew­ish­Learn­ing about his expe­ri­ences as a Jew held in cap­tiv­i­ty in Iran.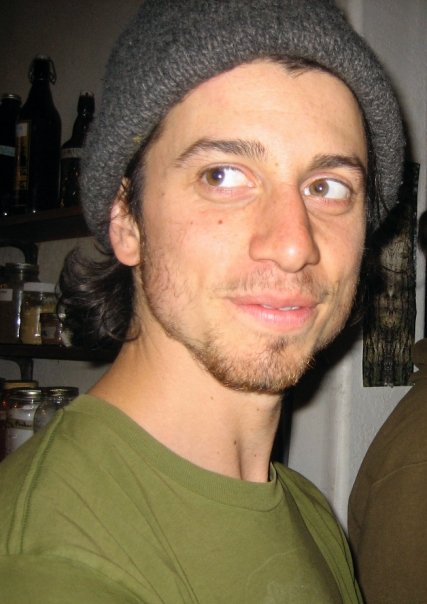 I strug­gled to remem­ber ever scrap of Judaism that I could. My fam­i­ly is sec­u­lar. My moth­er feels uncom­fort­able in yoga class because ​"namaste" is too spir­i­tu­al for her. My mother's father, my grand­fa­ther, was an athe­ist psy­cho­an­a­lyst who trust­ed Freud's Moses and Monothe­ism more than the bible. My Iraqi-Israeli-Amer­i­can father dis­dains Amer­i­can syn­a­gogues with their unemo­tion­al com­port­ment, their translit­er­a­tions, and their Ashke­nazi accents. My moth­er raised me as a Reform Jew, and all I remem­bered from Rodeph Shalom's Sun­day school was that my teacher bribed me with cook­ies to behave.
In cell fifty-four in Evin Prison, Tehran, I saw a sliv­er of the sky through the glass win­dow and the two sets of met­al bars. From its posi­tion and size, I deduced that it was wan­ing and that it'd be a new moon in a few days. It was Sep­tem­ber and I believed that the com­ing new moon sig­ni­fied Rosh Hashanah.
The green walls of my cell, the men­ac­ing foot­steps down the hall­way, and the stale air made min­utes feel like months. I had no com­mu­ni­ca­tion with my fam­i­ly, with a lawyer, or with my two friends that were just down the hall from me. I had to wear a blind­fold when­ev­er I left my cell. My inter­roga­tors wouldn't even tell me the name of the prison – let alone their names. I didn't have enough to read to fill my end­less, blank, undif­fer­en­ti­at­ed hours. Though the idea of apples and hon­ey felt iron­ic, I was glad to have a hol­i­day to look for­ward to.
Three days lat­er, break­fast con­sist­ed of flat bread, a din­er-sized pack­et of hon­ey and but­ter. Lunch includ­ed an apple for dessert. I saved the nec­es­sary ingre­di­ents and wait­ed until sun­down to mut­ter my prayer, ​"Baruch atah adon­ai…. shal Rosh Hashanah." The sky out my win­dow was pitch black pre­sum­ably stud­ded with a silent new moon.
Ten days lat­er, I fast­ed for Yom Kip­pur. Five days after that, I slept with­out my scratchy wool blan­ket to sim­u­late being in a sukkah. I real­ized that some­where in my rapid­ly rust­ing mind, I remem­bered tid­bits of my her­itage, which helped me survive.
Joshua Fat­tal, Shane Bauer, and Sarah Shourd were impris­oned in Iran in 2009. Shourd was released one year lat­er and worked to secure Bauer and Fattal's return in 2011. Since then, the three have pur­sued careers as writ­ers. Their mem­oir, A Sliv­er of Light: Three Amer­i­cans Impris­oned in Iran, was pub­lished this week by Houghton Mif­flin Har­court. Read more about Joshua Fat­tal here.
Relat­ed Content: