On Mon­day, Dou­glas Stark wrote about the best Jew­ish bas­ket­ball team ever. His new book, The SPHAS: The Life and Times of Basketball's Great­est Jew­ish Team, is now available.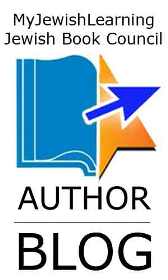 Writ­ing a book about a Jew­ish bas­ket­ball team that had not played a mean­ing­ful game in near­ly sev­en­ty years posed some chal­lenges. The Philadel­phia SPHAS were a great bas­ket­ball team, but by the end of World War II, their best days were behind them. They were no longer sig­nif­i­cant play­ers in the bas­ket­ball world. So, I asked myself some ques­tions. How do you find infor­ma­tion about a team that no longer exists? Are any of the play­ers still alive? Does any­one still remem­ber them?
As I began work­ing on this book, I real­ized that I need­ed to assem­ble a research plan. I fig­ured news­pa­pers would be a good start. Philadel­phia had sev­er­al papers such as the Philadel­phia Inquir­er and the Philadel­phia Record and I felt both would be help­ful. But I want­ed to see what was writ­ten in the cities of their oppo­nents. How was the team cov­ered on the road? What was press cov­er­age like in oppos­ing cities? I then began track­ing down news­pa­pers in Boston, New York, New Jer­sey, Wilm­ing­ton, Bal­ti­more, Wash­ing­ton and many cities in the Mid­west where they trav­eled. In addi­tion to the main­stream press, I also tar­get­ed the Jew­ish press to see if the team was covered.
Over the course of sev­er­al years, I spent many long and lone­ly hours in front of micro­film machines find­ing arti­cles and scores. Unfor­tu­nate­ly, none of the news­pa­pers I need­ed were dig­i­tized, so I was man­u­al­ly crank­ing the micro­film reader.
Through­out the course of using the news­pa­pers I learned a few things. The SPHAS and pro­fes­sion­al bas­ket­ball were cov­ered by the main­stream press. Some cities did it bet­ter than oth­ers, but bas­ket­ball was cov­ered. At that time, bas­ket­ball was not the most pre­dom­i­nant sport but it did receive coverage.
Philadel­phia news­pa­pers cov­ered the SPHAS extreme­ly well. That was par­tial­ly due to team man­ag­er Eddie Got­tlieb and his rela­tion­ship with the news­pa­pers and local reporters. When the SPHAS played at home, the Philadel­phia news­pa­pers gave ample cov­er­age, often with a good-size arti­cle and the box score. When the SPHAS played on the road, the wire ser­vice would pro­vide a brief write-up, maybe a few para­graphs. A box score was usu­al­ly included.
Unlike today, how­ev­er, the arti­cles had no quotes. They were sim­ply write-ups of the games. They were extreme­ly descrip­tive, and in some cas­es would go play-by-play or point-by-point. The writ­ing style was dif­fer­ent and reporters embell­ished the action and gave you a sense of what was hap­pen­ing. The lack of quotes did not give any first-hand accounts of the games and dra­ma unfolding.
I also learned that the Jew­ish press did not cov­er bas­ket­ball too much. Base­ball with Hank Green­berg, box­ing with Bar­ney Ross, and bas­ket­ball with Nat Hol­man received the only sports press. Surprisingly,the SPHAS were not cov­ered by Jew­ish newspapers.
Despite some of the chal­lenges and omis­sions, the news­pa­pers proved to be a great source of infor­ma­tion about the SPHAS and pro­fes­sion­al bas­ket­ball dur­ing the 1920s to 1940s.
Check back all week to read more posts by Dou­glas Stark for the Jew­ish Book Coun­cil and MyJew­ish­Learn­ing.
Dou­glas Stark is a sports his­to­ri­an who has worked at the Nai­smith Memo­r­i­al Bas­ket­ball Hall of Fame, the Unit­ed States Golf Asso­ci­a­tion, and now as the Muse­um Direc­tor at the Inter­na­tion­al Ten­nis Hall of Fame, where he over­sees the day-to-day oper­a­tions of the muse­um. He is the author of The SPHAS: The Life and Times of Bas­ket­bal­l's Great­est Jew­ish Team and Wartime Bas­ket­ball: The Emer­gence of the Nation­al Sport dur­ing World War II.
Dou­glas Stark is avail­able to be booked for speak­ing engage­ments through Read On. Click here for more information.