Melis­sa R. Klap­per
is a pro­fes­sor of his­to­ry at Rowan Uni­ver­si­ty in Glass­boro,

NJ

. Her newest book,
Bal­lots, Babies, and Ban­ners of Peace Amer­i­can Jew­ish Women's Activism,

1890

 – 

1940
(

NYU

Press), is now avail­able. She will be blog­ging here all week for Jew­ish Book Coun­cil and MyJew­ish­Learn­ing.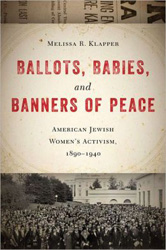 One of the biggest plea­sures in writ­ing Amer­i­can Jew­ish women's his­to­ry is dis­cov­er­ing the immense­ly tal­ent­ed, hard­work­ing, com­mit­ted women whose activ­i­ties and beliefs and orga­ni­za­tions shaped not only the Amer­i­can Jew­ish past but the whole social, cul­tur­al, polit­i­cal, and reli­gious world we live in today. I decid­ed to begin each of the five chap­ters of my new book, Bal­lots, Babies, and Ban­ners of Peace: Amer­i­can Jew­ish Women's Activism, 1890 – 1940 (NYU Press, 2013) with a bio­graph­i­cal sketch of one of these women. All of them were renowned dur­ing their own life­time for their sig­nif­i­cant con­tri­bu­tions to social and polit­i­cal move­ments; alas, few are known today. For each chap­ter I had lit­er­al­ly dozens of fas­ci­nat­ing women upon whom I could have focused. Here are those I ulti­mate­ly chose to profile.
1. Maud Nathan (1862−1946) took pride in her her­itage as the daugh­ter of an elite Sephardic Jew­ish fam­i­ly. Mar­ried to her cousin Fred­er­ick Nathan, she was involved in mul­ti­ple orga­ni­za­tions and caus­es in New York, includ­ing the Nation­al Con­sumers' League and the Nation­al Coun­cil of Jew­ish Women. Nathan, a gift­ed speak­er and par­lia­men­tar­i­an, earned espe­cial fame for her suf­frage activism on both the nation­al and the inter­na­tion­al stage. She believed that Jew­ish women had a spe­cial civ­il respon­si­bil­i­ty that could best be demon­strat­ed through social reform and polit­i­cal participation.
2. Rose Heiman Halpern (1881−1976) immi­grat­ed to the Unit­ed States in 1902 already polit­i­cal­ly active. After mar­ry­ing William Halpern, she gave birth to six chil­dren in rapid suc­ces­sion and became involved with the Amer­i­can birth con­trol move­ment from the found­ing of the first clin­ic in 1916. Halpern grew close to Mar­garet Sanger and became an exem­plar of a woman who not only used birth con­trol to shape her own life but also remained com­mit­ted to activism on behalf of the cause for decades.
3. Fan­ny Fligel­man Brin (1884−1961) prac­ti­cal­ly ran the world from the Min­neapo­lis home where she lived with her hus­band Arthur Brin and three chil­dren. Involved in many Jew­ish and sec­u­lar caus­es, she believed espe­cial­ly pas­sion­ate­ly in world peace, and as a com­mit­tee chair­woman and then pres­i­dent, she solid­i­fied the Nation­al Coun­cil of Jew­ish Women's promi­nence in the women's peace move­ment. Brin earned tremen­dous recog­ni­tion in her day and was named one of the most promi­nent club­women in Amer­i­ca on a list that also includ­ed Eleanor Roosevelt.
4. Han­nah May­er Stone (1893−1941) start­ed her pro­fes­sion­al life as a pedi­a­tri­cian but made her dis­tin­guished rep­u­ta­tion in the birth con­trol move­ment as the long­time med­ical direc­tor of the Amer­i­can Birth Con­trol League. She and her hus­band, physi­cian Abra­ham Stone, also pio­neered mar­i­tal coun­sel­ing. Stone pub­lished numer­ous arti­cles based on clin­i­cal con­tra­cep­tive research, and her untime­ly death met with an out­pour­ing of appre­ci­a­tion from her col­leagues in the birth con­trol move­ment and med­ical community.
5. Rebec­ca Hour­wich Rey­her (1897−1987), an icon­o­clas­tic thinker from her ado­les­cent years, played an active role in the suf­frage move­ment and then threw her­self into the peace move­ment. As a jour­nal­ist she suc­cess­ful­ly sup­port­ed her­self, her hus­band Fer­di­nand Rey­her, and her daugh­ter, and she worked to expand work­ing women's rights and pow­er. An abso­lutist, Rey­her did not recant her paci­fism dur­ing World War II and refused to do any war work, direct­ing her time and skills instead to help­ing Jew­ish refugees in the Unit­ed States and Domini­can Repub­lic.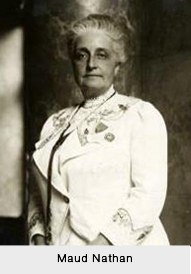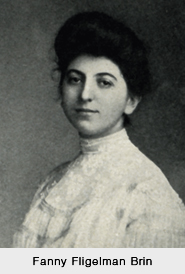 Check back all week for more from Melis­sa R. Klap­per.