On Mon­day, Michael Levy wrote about Jews and Chi­nese Food. He is the author of Kosher Chi­nese: Liv­ing, Teach­ing, and Eat­ing with China's Oth­er Bil­lion.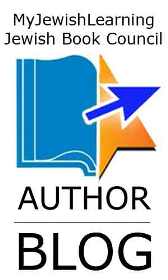 My last post began with a list of stereo­types about Jews. We tell jokes; we like Chi­nese food; etc. While liv­ing and teach­ing in cen­tral Chi­na a few years ago, I ran into a few stereo­types that were new to me. I was serv­ing as a Peace Corps vol­un­teer in Guizhou Province teach­ing Eng­lish at a uni­ver­si­ty WAY off the beat­en path. I was one of a small hand­ful of for­eign­ers –- and the only Jew — in a province of 40 mil­lion peo­ple. My stu­dents could be for­giv­en for a few strange ideas about their guests.
Thus, when one of my stu­dents hand­ed in a paper with the title ​"GREAT JEW" I knew I was in for a few sur­pris­es. The let­ter sum­ma­rized the sta­tus of world Jewry:
Jew in the world:
There are 14 mil­lion Jews in the world, 5 mil­lion of them are in the Israel, and 6 mil­lion in the USA. They have done so many great things for peo­ple in the world. They good at jokes, doing busi­ness and man­ag­ing mon­ey so that there are a large num­ber of Jew­ish tycoon in the world…. In the Wall Street which is the con­trol­ling finan­cial inter­ests of the Unit­ed States, it is the world of Jews who dom­i­nate the ​"street." Jews deserve care­ful study though their his­to­ry is pitiful.
The stu­dent also includ­ed a bul­let-point list of facts she had gleaned from her text­books and from local newspapers:
* Ein­stein is the great­est sci­en­tist in the world
*Every Jew has received high edu­ca­tion for their fam­i­ly tradition
*Jews can begin law school in the sec­ond year in Amer­i­ca, because they are advanced in law
* Phelps, a swim­ming Jew, will win many gold medals in the Bei­jing Olympic Games
Chi­nese in rur­al Guizhou Province have some inter­est­ing ideas about Jews. What about Chi­nese in the slight­ly less bucol­ic neigh­bor­hoods of Man­hat­tan? I decid­ed to test the Jew­ish knowl­edge of the staff at Eden Wok on 34th Street, the self-pro­claimed ​"finest Glatt Kosher Chi­nese restau­rant and sushi bar."
First, a word on the food: meh. I real­ly want­ed to like the food more, if for no oth­er rea­son than out of respect for the effort. Tru­ly kosher Chi­nese food is as strange an idea as Phelps the swim­ming Jew.
Pork, after all, is to Chi­nese food what cheese is to Ital­ian food. You take it away, and you're left with noth­ing but starch. Still, Eden Wok makes a sol­id lo mein.
Next, a word on the staff: friend­ly and — hap­pi­ly — quite knowl­edge­able about Judaism. Vicky, my wait­ress, was from Guang­dong province. She nev­er met a Jew in Chi­na, but ​"loves Jew­ish cus­tomers." I showed her my student's let­ter and she gig­gled. ​"I hope you went easy on her," she told me. She also gave me a free egg roll.
Michael Levy is the author of Kosher Chi­nese: Liv­ing, Teach­ing, and Eat­ing with China's Oth­er Bil­lion. He will be blog­ging all week for the Jew­ish Book Coun­cil and MyJew­ish­Learn­ing.
Michael Levy is an edu­ca­tor, writer, and trav­el­er, who cur­rent­ly teach­es in Brook­lyn, New York, at Saint Ann's School. Levy returns fre­quent­ly to Guiyang to check in on his stu­dents and vis­it the bas­ket­ball courts where he momen­tar­i­ly attained star­dom. While in the Unit­ed States, he keeps strict­ly kosher. While in Chi­na, he eats any­thing with four legs except the table.