Excerpt from Don't Let My Baby Do Rodeo by Boris Fishman.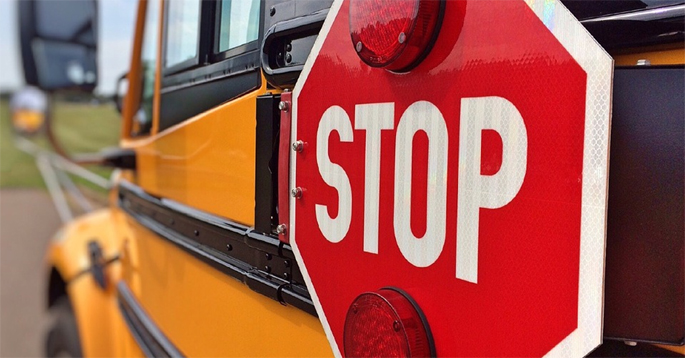 Maya had been ear­ly to pick up Max the day he didn't come home with the school bus. Usu­al­ly she was still pow­er­ing up Syl­van Gate Dri­ve when the old yel­low bus sput­tered to its crown, the doors exhaled, and Max tum­bled out, always before the Kroon girl because Max always took the front seat. Even in the fam­i­ly Corol­la, it was Alex at the wheel, Max in the pas­sen­ger seat, and Maya in the back. Maya had gath­ered that the pop­u­lar chil­dren sat back of the bus. She had asked Max once why he wasn't among them. ​"There's too much noise in the back," he had said, and she had felt a hid­den sat­is­fac­tion at his indifference.
That day, after a week of dis­abling warmth pre­ma­ture even for New Jer­sey in June, a note of unhu­mid reprieve had snuck into the air — Maya had caught it on her dri­ve home from the hos­pi­tal and so she had walked out of the town house ear­ly. On the rare occa­sions Alex was home ear­ly enough to col­lect Max, he drove the thou­sand yards to the head of the dri­ve — Alex enjoyed the very Amer­i­can pos­si­bil­i­ty of this con­ve­nience. But Maya walked. She was on her feet all day at the hos­pi­tal, but she shut­tled between three rooms and it was all indoors.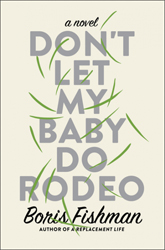 In Kiev, Maya's moth­er had always await­ed her by the school doors, paint­ed and repaint­ed until they looked like lumpy old women. The walk home was time alone for moth­er and daugh­ter; by the time they reached their apart­ment, Maya's father would already be at the kitchen table slouched over the sports sec­tion, the only part of the news­pa­per where things didn't have to be per­fect. Maya's moth­er would begin their walk by ask­ing all the ques­tions a moth­er was required to ask of a daughter's school day — even as an eight-year-old, Max's age, Maya under­stood this as a for­mal­i­ty — but then, after a dis­creet pause, Gali­na Shul­man would bring her daugh­ter up to date on the indis­creet doings of ​"the great cir­cus" of their thou­sand-apart­ment apart­ment building.
Maya was exhil­a­rat­ed by these walks for she felt her moth­er spoke as if Maya was not present, or if she were, then as an equal, a friend, not a daugh­ter to whom con­ven­tion described respon­si­bil­i­ties. So — a silent hel­lo to a woman now five thou­sand miles away — Maya picked up Max from the school bus. It wasn't par­tic­u­lar­ly nec­es­sary — the dan­ger was not in the dis­tance Max would have to cov­er down to their town house, but in his time out in the world. But it was Maya's only time alone with her son. She used it to try to under­stand why she couldn't always speak with Max in the same easy, unspool­ing way her moth­er had spo­ken with her. Maya did not have her mother's imag­i­na­tion; that was part of it, cer­tain­ly. Nor did she have her mother's curios­i­ty about her neigh­bors, though Maya knew that this was a fail­ure of her look­ing, not their liv­ing. But none of that seemed the answer. Maya asked her son about school, ques­tions he answered polite­ly and briefly — she nev­er failed to mar­vel at the unkinked Russ­ian speech of her not-Russ­ian son — and then both fell silent. All she could think was to take his hand, and he let her hold it. She felt she was fail­ing him in some way. Fail­ing him, and couldn't say how; she felt thick and graceless.
They had been lucky, the adop­tion super­vi­sor had kept remind­ing them, as if he worked on com­mis­sion. Amer­i­can par­ents often had to go abroad to find chil­dren: Malaysia, Korea, Roma­nia. Bribes, end­less wait­ing, no med­ical records. Where­as the Rubins got an out­right Amer­i­can. Who got an Amer­i­can any longer, and a brand-new baby instead of a child old enough to have been ter­ror­ized by some­body else? Maya had the ungrate­ful thought that she did not want an Amer­i­can: She felt that she would have more to say to a Roman­ian child. In the sleep­less hold of anoth­er inter­minable night, she had shak­en awake Alex and said so. He closed his fin­ger­tips around the knob of her shoul­der, as if she were a loose light­bulb: ​"He's a new­born. Was New Jer­sey famil­iar to you when you moved here? This house? But now it's all home." He turned onto his side, cupped one of her breasts from behind, and said: ​"Sleep, Maya — please."
She had picked out the weary mag­nan­i­mous­ness in his voice — he had to indulge not only her will­ing­ness to adopt, but her anx­i­eties over it. Only who want­ed a child more than he did? How­ev­er, a bio­log­i­cal solu­tion being impos­si­ble, Alex's desire had just one con­di­tion — that he not be made to con­fess it. And so she car­ried on as the secret advo­cate for them both. His con­tri­bu­tion was to dis­par­age the woe con­jured up by her rail­road mind at two in the morn­ing. ​"Rail­road mind" — that was Alex's term for the hive of Maya's brain. Rail­roads made him think of motion, steam, fran­tic activ­i­ty. What he real­ly meant was that she was like some Anna Karen­i­na — super­flu­ous­ly melo­dra­mat­ic. And Maya under­stood what he real­ly meant only because she had a rail­road mind.
Alex had been ten years younger than Maya's eigh­teen when his fam­i­ly had come to Amer­i­ca; the Rubins had come for good, where­as Maya had come on an exchange pro­gram in 1988, the first year such things were pos­si­ble. After col­lege, Maya was sup­posed to return to the USSR — a plan altered by her love affair with Alex and the end of the USSR. Alex had tak­en to Amer­i­ca — he spoke with con­fi­dence about Wall Street, the struc­ture of Con­gress, tech­nol­o­gy. Maya con­ced­ed his author­i­ty. Only once had she exclaimed that in twen­ty years he had almost nev­er left New Jer­sey, so what did he know? Alex had looked at her as if at a child who doesn't under­stand what it means to say things one will lat­er regret, and retreat­ed upstairs. He did not speak to her for three days, their sullen meals spent com­mu­ni­cat­ing through Max and his grand­par­ents, and Maya nev­er said that again.
Copy­right © 2016 by Boris Fish­man. Reprint­ed cour­tesy of Harp­er, an imprint of Harper­Collins Publishers.
Relat­ed Content:
Boris Fish­man was born in Min­sk, Belarus. He is the author of the nov­els A Replace­ment Life (win­ner of the VCU Cabell First Nov­el­ist Award and the Amer­i­can Library Asso­ci­a­tion's Sophie Brody Medal) and Don't Let My Baby Do Rodeo. Both were New York Times Notable Books of the Year. Sav­age Feast, a fam­i­ly mem­oir told through recipes, will be out in paper­back in ear­ly 2020. His jour­nal­ism has appeared in The New York­er, The New York Times Mag­a­zine, and many oth­er pub­li­ca­tions. He lives in New York and teach­es cre­ative writ­ing at Prince­ton University.