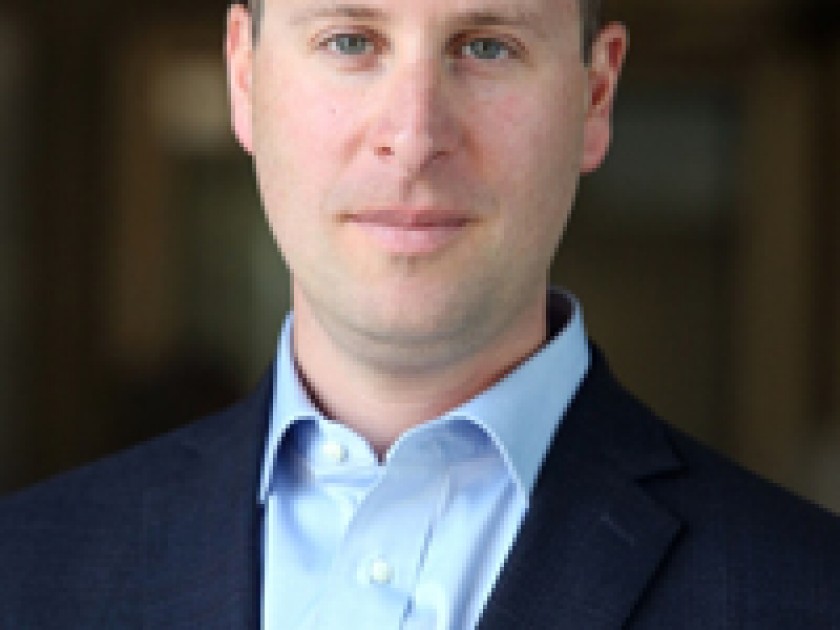 Cel­e­brate Jew­ish Book Month with #30days30authors! JBC invit­ed an author to share thoughts on #Jew­Lit for each day of Jew­ish Book Month. Watch, read, enjoy, and dis­cov­er!
Today, Yaakov Katz, the co-author of The Weapon Wiz­ards: How Israel Became a High Tech Mil­i­tary Super­pow­er, answers an often-asked ques­tion and what he prioritizes.
"Every­thing has an appoint­ed sea­son, and there is a time for every mat­ter under the heav­en." (Kohelet Chap­ter 3, Verse 1)
A ques­tion I am often asked when it comes to my books is – How do I have the time? Peo­ple won­der where I find the time to write books between my job run­ning a news­pa­per and spend­ing time with my family.
At first, I wasn't sure myself, but over time I've come to believe that time is flu­id. Yes, there are only 24 hours in a day and sev­en days in a week but, I believe, the val­ue and qual­i­ty of our time is what we make of it. It is all about how we use it. Do we use time to its fullest or do we waste the pre­cious resource at our disposal?
If some­thing is impor­tant, I tell peo­ple, then you will make the time. You will wake up an hour before your chil­dren to get some writ­ing done. You will stay up late at night to con­duct transat­lantic phone inter­views and you will spend your air­plane rides and time relax­ing by the pool edit­ing sec­tions and out­lin­ing your next chap­ter. It's most­ly, I've come to believe, about prioritizing.
"Israel vs. Iran – The Shad­ow War", my first book, was writ­ten when I was a beat reporter. I was writ­ing dai­ly about the Iran's nuclear pro­gram and Israel's prepa­ra­tions to con­front the dif­fer­ent threats it faced from Iran­ian prox­ies along its bor­ders. For the book, I need­ed to broad­en the scope but the foun­da­tion was already there.
The idea for my sec­ond book – Weapon Wiz­ards: How Israel Became a High-Tech Mil­i­tary Super­pow­er came to me while I was on a US-based sab­bat­i­cal from the news­pa­per. I found a co-author and for two years we researched, inter­viewed and wrote the book.
There is no ques­tion that the com­mod­i­ty of time is not enough. You have to enjoy writ­ing and also need some basic skills. Authors who have a knack for sto­ry­telling and writ­ing will be able to move faster. But that is not all one needs. I often tell my news staff that there are four skills need­ed to be a good reporter:
The first is the abil­i­ty to write but that is some­thing that can be learned. I learned to write news in my first job in jour­nal­ism where I was lucky enough to have edi­tors with patience to teach me.
The sec­ond is human inter­ac­tion. To be a good reporter, you need peo­ple to con­fide in you and share with you their sto­ries. If they don't feel com­fort­able talk­ing to you, there is a problem.
The third skill is a high degree of curios­i­ty and the abil­i­ty to ask the right ques­tions. Reporters can­not take what they see at face val­ue. They need to have a desire to dig deep.
The fourth skill is the most dif­fi­cult to acquire but can come with time. Vet­er­an reporters have it after spend­ing years cov­er­ing their beats. It's a sixth sense that enables reporters to know what will hap­pen after a spe­cif­ic event. It isn't prophe­cy but is a skill that helps reporters take their sto­ries for­ward and write about what will hap­pen next, instead of what just happened.
All of these skills are rel­e­vant for authors as well. I find that my favorite books are com­pelling because of their nar­ra­tive style, their depth and their breadth. I look for sto­ries that are provoca­tive and will take me to a new place in knowl­edge and think­ing. When you can sense the author's own curios­i­ty, you know you are hold­ing a winner.
Yaakov Katz is Edi­tor-in-Chief of The Jerusalem Post. He pre­vi­ous­ly served, for close to a decade, as the paper's mil­i­tary reporter and defense ana­lyst, and is the co-author of the books: The Weapon Wiz­ards: How Israel Became a High-Tech Mil­i­tary Super­pow­er and Israel vs. Iran: The Shad­ow War. Pri­or to tak­ing up the role of Edi­tor-in-Chief, Katz served for two years as a senior pol­i­cy advis­er to Israel's Min­is­ter of Econ­o­my and Min­is­ter of Dias­po­ra Affairs. In 2013, Katz was one of 12 inter­na­tion­al fel­lows to spend a year at the Nie­man Foun­da­tion for Jour­nal­ism at Har­vard Uni­ver­si­ty. Orig­i­nal­ly from Chica­go, Katz also has a law degree from Bar Ilan Uni­ver­si­ty. He lives in Jerusalem with his wife and four children.