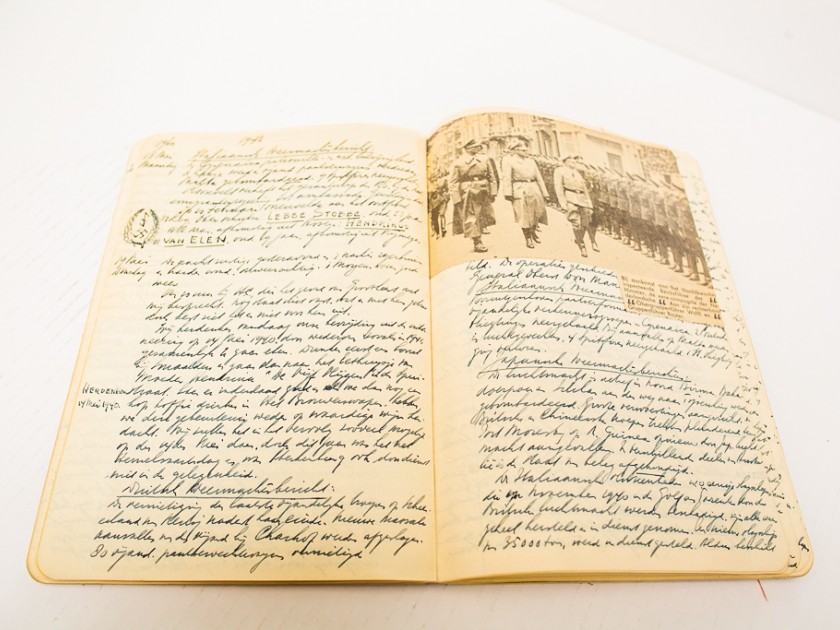 As the daugh­ter of a Holo­caust sur­vivor who spent her Hun­gar­i­an child­hood in hid­ing, I am not entire­ly sur­prised that I was drawn to the diary of Anne Frank as a girl. I couldn't help notic­ing that my mother's face in war-era pho­tos bore a strik­ing resem­blance to Anne's: black bob, bright eyes, and glint of intel­li­gent mis­chief in her smile.
What was far less like­ly was that I would end up liv­ing around the cor­ner from Anne Frank's hid­ing place, in the attic of Prin­sen­gracht 263 in Ams­ter­dam, and that I would bike past it while tak­ing my own Jew­ish daugh­ter to school.
This dai­ly trip took on an increas­ing poignan­cy for me over the past three years, as I delved into an extra­or­di­nary col­lec­tion of World War II jour­nals from the Nether­lands for my new book, The Diary Keep­ers: World War II As Writ­ten by the Peo­ple Who Lived Through It, forth­com­ing from Ecco/​Harper Collins. The col­lec­tion, housed at the NIOD Insti­tute for War Holo­caust and Geno­cide Stud­ies, con­tains more than 2,100 diaries gath­ered in the imme­di­ate post­war period.
I began explor­ing the diaries in 2019 for a par­tic­u­lar pur­pose: I want­ed to under­stand how the Nether­lands, a famous­ly tol­er­ant coun­try, known for wel­com­ing Jews as ear­ly as the six­teenth cen­tu­ry, had lost a greater pro­por­tion of its Jew­ish pop­u­la­tion to the Holo­caust than any oth­er West­ern Euro­pean nation. Indeed, about sev­en­ty-five per­cent of Dutch Jews died in Nazi con­cen­tra­tion camps, a strik­ing dif­fer­ence from neigh­bor­ing Bel­gium, where the pro­por­tion was forty per­cent, or France, where it was twen­ty-five per­cent. Of about 140,000 Dutch Jews reg­is­tered in the Nether­lands in 1941, 102,200 were mur­dered in the camps. This hap­pened at an extra­or­di­nary pace: the Nether­lands was declared ​"Jew-free" with­in an aston­ish­ing fif­teen months, from July 1942 to Sep­tem­ber 1943.
Anne Frank's diary had not giv­en me a way to under­stand these facts. On the con­trary, the book had some­how left me with the impres­sion that the Nether­lands had pro­tect­ed its Jews and resist­ed the Ger­man Nazi ide­ol­o­gy. Anne Frank, who was born in Ger­many, would nev­er know the fate of the Jew­ish pop­u­la­tion in her adopt­ed home­land, nor would she write in her diary once she was arrest­ed in August 1944 and then deport­ed and killed. She was not the one to tell that sto­ry. But there were oth­ers who could, and did.
Anne Frank, who was born in Ger­many, would nev­er know the fate of the Jew­ish pop­u­la­tion in her adopt­ed home­land, nor would she write in her diary once she was arrest­ed in August 1944.
I chose sev­en diaries from the NIOD col­lec­tion, all of which illu­mi­nat­ed some aspect of the war and its per­se­cu­tion of the Jews. Each diary gave me an entry point to explore larg­er con­tex­tu­al ques­tions: Why did the Ams­ter­dam Jew­ish Coun­cil act as it did? What moti­vat­ed ordi­nary Dutch police offi­cers to round up Jew­ish cit­i­zens? What was it like to spend months at a tran­sit camp in the damp, cold north of the Nether­lands, wait­ing for trans­port to ​"the East?" What kind of cir­cum­stances made it pos­si­ble for a gro­cery store own­er in Epe to resist and save lives?
Plac­ing these diverse nar­ra­tives togeth­er in chrono­log­i­cal order led to some unex­pect­ed con­ver­gences. A sev­en­teen-year old office clerk recalls how she and oth­er fac­to­ry work­ers tried to over­turn a tram car with their bare hands dur­ing a gen­er­al strike. A police offi­cer and mem­ber of the Dutch Nazi par­ty, the N.S.B., turns the same cor­ner moments lat­er and sees the crowd dis­perse. A Jew­ish resis­tance fight­er describes the glo­ry of vic­to­ry after a day of street-fight­ing Nazi thugs, but a few days lat­er hears the police climb­ing his hall­way stairs.
The more sto­ries we can access, the clear­er pic­ture we have of what hap­pened in World War II in the Nether­lands. The diary keep­ers inform us of what it felt like, from the inside. Do I have an answer now to the ques­tion of why the Dutch Jews suf­fered such a ter­ri­ble fate, com­pared to oth­er West­ern Euro­pean Jews? No. But I have a much broad­er perspective.
Now, when I cycle past Anne Frank's for­mer hid­ing place, with my child in tow, I won­der if the mil­lions of peo­ple who make pil­grim­ages here to learn her sto­ry will want to learn these oth­er sto­ries, too, to place her nar­ra­tive in the larg­er con­text of the Dutch Holo­caust — a sto­ry she nev­er got to tell.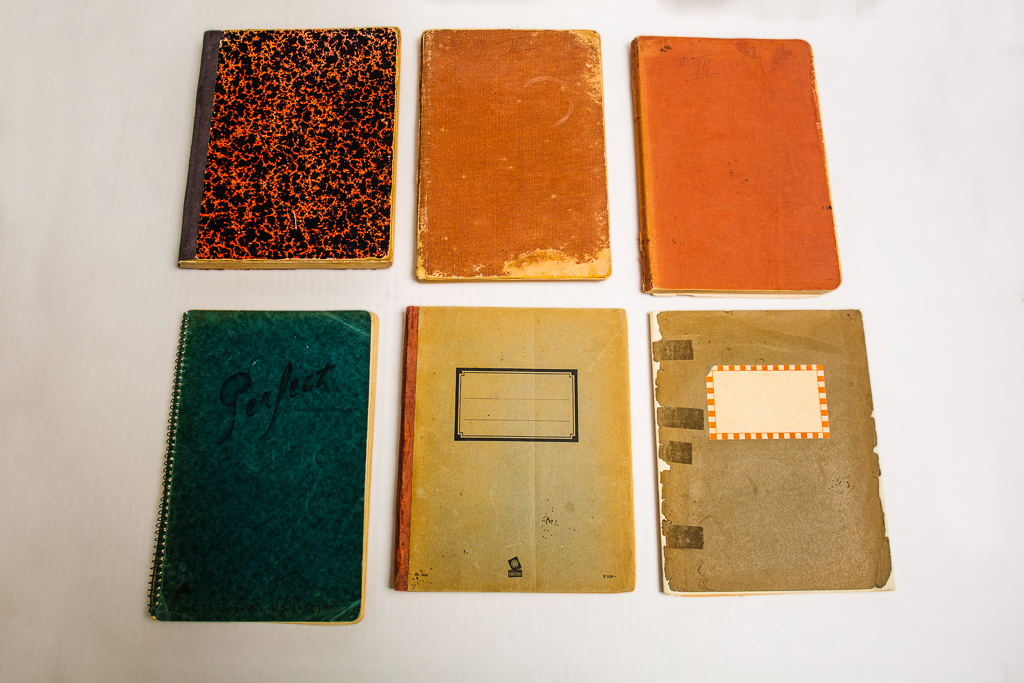 Nina Sie­gal received her MFA in fic­tion from the Iowa Writ­ers' Work­shop and was a Ful­bright Schol­ar. She has writ­ten for the Wall Street Jour­nal and the New York Times, among oth­er pub­li­ca­tions. She lives in Amsterdam.