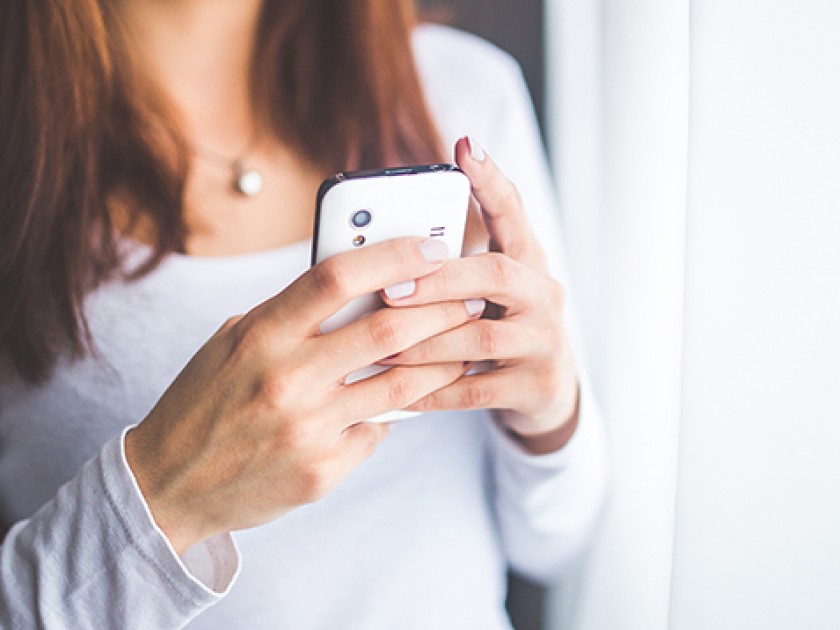 Jen Glantz is the author of All My Friends Are Engagedand Always a Brides­maid (for Hire), out this week from Simon & Schus­ter. With the release of the new book, Jen is guest blog­ging for Jew­ish Book Coun­cil all week as part of the Vis­it­ing Scribe series here on The ProsenPeo­ple.
Every­thing we do, we do online first.
We scan dif­fer­ent web­sites to find the low­est prices on items before we snag them in-store, or just add them direct­ly into our vir­tu­al shop­ping cart. We Google search some­body before we shake their hand in-per­son for a job inter­view, as if we're ama­teur detec­tives cross-check­ing their life sto­ry via their MySpace, LinkedIn, and if we're savvy enough, their Live­Jour­nal page too.
So of course, for many of us, going online is where we bring our love lives when we are ready to find a good deal — or at least a bet­ter one than we may find late night at a bar or when we're out with friends and a stranger approach­es with a pick-up line that makes our eyes roll to the back of our heads.
For me, it was JDate. After watch­ing the major­i­ty of my friends find their prince charm­ings on dat­ing apps and web­sites (and hav­ing what felt like every­one from my mom to my child­hood rab­bi send me a pro­mo email for the Jew­ish dat­ing web­site), I gave in and joined five years ago. Since then, I went on more first dates than I did bar and bat mitz­vahs in mid­dle school — which is say­ing some­thing: I went to a Jew­ish school and some­times had to squeeze in two a week­end — and even sur­ren­dered my pass­word to my mom, so she could take over my dat­ing pro­file and match me with the men­sch of her liking.
With all the expe­ri­ence I've had on that web­site, it's my plea­sure to hand over some of the top secrets I've learned that will help you spend less time brows­ing the web­site and more time meet­ing your poten­tial future hus­band offline. Here are my top five tips to hack­ing JDate:
1. Tell the Truth
While we may not want to type out our entire life sto­ry on our pro­file, we do want to high­light four or five inter­est­ing facts about our­selves. These should be hon­est, fun tid­bits of infor­ma­tion that spark con­ver­sa­tions and give the per­son mes­sag­ing you an idea for an open­ing line or a first date. I took off the para­graphs of text from my pro­file and instead wrote about my love for live rock music, my habit for eat­ing piz­za more than five times a week, and my obses­sion with spend­ing time at the local library.
2. Avoid Hol­i­days and Late Nights
The worst times to search for love are on hol­i­days and week­end nights. You'll find that the web­site feels emp­ty and the peo­ple crawl­ing on it are usu­al­ly look­ing for a quick hook up and not a rela­tion­ship. The best time, and most pop­u­lar time, to use the web­site is on Sun­day or right after work on a weekday.
3. Make the First Move
We may be sit­ting back and wait­ing for our Men­sch match­es to mes­sage us, but if we want to be suc­cess­ful online, some­times we are the ones who need to take the first step. If there's a Nice Jew­ish Boy that catch­es your atten­tion, reach out with a mes­sage and break the ice before your match (or their mem­ber­ship) expires.
4. Meet IRL ASAP
Avoid hav­ing the con­ver­sa­tion linger online and instead make plans to meet in per­son as soon as you feel com­fort­able sit­ting across from the per­son in real life. If they seem to be drag­ging their feet on mak­ing a game plan, throw out an offer to meet for cof­fee on a week­end or a glass of wine on a weeknight.
5. Give Peo­ple a Chance
After spend­ing more time on JDate than I can count on my left hand, I have learned that often times the guys I like in per­son are the ones I'm not over­ly impressed with online. Most of the time, they didn't do a great job putting up recent pho­tos or describ­ing their inter­ests in detail online, but offline they are cap­ti­vat­ing and sur­pris­ing­ly the guys I look for­ward to see­ing again. The guys who often woo me online are the ones, I find some­times, are the most bor­ing and unpol­ished offline.
Jen Glantz is the world's first pro­fes­sion­al brides­maid and founder of Brides­maid for Hire. She's the heart­beat behind the web­site The Things I Learned From, and the author of the Ama­zon-best­selling eBook, All My Friends are Engaged. She can be found in New York City wear­ing old brides­maid dress­es to the gro­cery store, on first dates, or dou­ble-fist­ing slices of one-dol­lar pizza.