Ear­li­er this week, Tamar Caspi wrote about find­ing her Jew­ish­ness. She is an advice colum­nist for JDate and has a syn­di­cat­ed col­umn that has been pub­lished around the world since 2008. Her book, How to Woo a Jew: The Mod­ern Jew­ish Guide to Dat­ing and Mat­ing, will be pub­lished by Seal Press on Jan­u­ary 28th. She will be blog­ging here all week for Jew­ish Book Coun­cil and MyJew­ish­Learn­ing.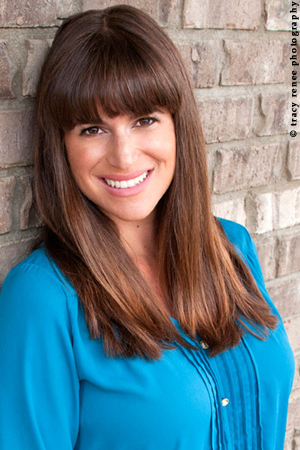 Dat­ing is all about atti­tude. If you're in a pis­sy mood about some­thing total­ly unre­lat­ed to your date, or if you were forced to go on a blind date by your over­bear­ing moth­er and you arrived and knew instant­ly that this was not your besh­ert, it would behoove you to still smile and try to enjoy your­self. Noth­ing is worse than indif­fer­ence. What's a Jew to do?
1. Smile. Smil­ing sends pos­i­tive sig­nals to your brain and tricks it into think­ing you're actu­al­ly hap­py. And then you might actu­al­ly find your­self hav­ing a good time.
2. Be nice. Remem­ber that your besh­ert could be around the next cor­ner. So be nice to every­one because you don't know who they know. Your dud of a date could have a friend who is per­fect for you. That girl who is check­ing peo­ple in at that sin­gles mix­er your friend dragged you to could catch your eye.
3. Have faith. We're Jews, which means we are per­sis­tent peo­ple. Dat­ing is a num­bers game so you may have to kiss a few or a lot of frogs before you meet your prince or princess.
4. Take a break. If your atti­tude is just so down in the dumps, whether it's dat­ing-relat­ed or not, that you can't bring your­self to have any­thing pos­i­tive to say, then take a break from dat­ing. You aren't going to your­self any favors by hav­ing a neg­a­tive attitude.
5. Fake it. Some peo­ple are not nat­u­ral­ly pep­py, but when cre­at­ing an online dat­ing pro­file or going out on what feels like your thou­sandth first date, you need to crank it up a notch. Ask ques­tions, be a good lis­ten­er, and open up. Hav­ing too big of a guard up is a huge let down.
Tamar Caspi's writ­ing has appeared in pub­li­ca­tions like The Jerusalem Post, The New York Post, The Jew­ish Advo­cate, The San Diego Jew­ish Jour­nal, and more. Caspi has a back­ground in news, TV, radio, and mar­ket­ing with a Bach­e­lor of Arts in Women's Stud­ies from UCLA. She cur­rent­ly lives with her fam­i­ly in San Diego, Cal­i­for­nia. Read more about her here.
Tamar Caspi has a syn­di­cat­ed Jew­ish dat­ing advice col­umn that has been pub­lished in var­i­ous mag­a­zines and news­pa­pers around the world since
2008
and has been a JDate​.com advice colum­nist since
2010
. Caspi has a back­ground in media and mar­ket­ing with a Bach­e­lor of Arts in Wom­en's Stud­ies from
UCLA
. She lives with her fam­i­ly in San Diego,
CA
.