Gal Beck­er­man​'s first book, When They Come for Us, We'll Be Gone: The Epic Strug­gle to Save Sovi­et Jew­ry, is now avail­able. Gal, a staff writer at the For­ward, will be blog­ging for the Jew­ish Book Coun­cil and MyJew­ish­Learn­ing​'s Vis­it­ing Scribe.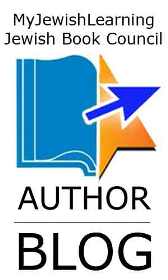 Writ­ing his­to­ry that is recent­ly past always car­ries with it cer­tain chal­lenges. Most obvi­ous­ly, the com­pet­ing ver­sions of what hap­pened or who did what aren't fought out through yel­lowed let­ters in an archive but are argued by liv­ing, breath­ing, often high­ly invest­ed peo­ple. In the five years I spent work­ing on my book, When They Come for Us, We'll Be Gone: The Epic Strug­gle to Save Sovi­et Jew­ry, I can't count any­more the num­ber of late night phone calls I got or angry emailed screeds claim­ing that I was clear­ly not going to give enough cred­it to so-and-so or put enough empha­sis on what some long for­got­ten activist who was real­ly, tru­ly, the sole per­son respon­si­ble for sav­ing Sovi­et Jew­ry had done. For those who had been the pro­tag­o­nists of this sto­ry, this was their first – and for some, last – chance to make sure they were remem­bered the way they want­ed to be, or at all.
At first this proved a real chal­lenge to me as a his­to­ri­an – could it be that the Long Island Com­mit­tee for Sovi­et Jew­ry was real­ly sin­gle-hand­ed­ly respon­si­ble for end­ing the Cold War? But as I gained con­fi­dence that I knew the sto­ry I was telling, I was also able to bet­ter bal­ance these com­pet­ing nar­ra­tives and tease out some­thing close to what I thought to be the truth.
But in spite of what was dif­fi­cult – or even annoy­ing – about this real­i­ty, I nev­er once regret­ted that I was writ­ing about a peri­od with liv­ing wit­ness­es. With­out them, I would have lost the rich detail you could nev­er get from a doc­u­ment – the col­or of the Moscow sky above a protest, what it real­ly felt like to fear that any day a con­scrip­tion notice from the Red Army would come for your son, or how exact­ly a phone call was made from Cleve­land to Leningrad in the 1960′s. Lost would be also the count­less hours spent sit­ting in liv­ing rooms in Israel, drink­ing tea, and watch­ing the ​"char­ac­ters" in my book recount their own lives, with both the emo­tion and sub­tle­ty that can only come from oral history.
And then there was my bar­be­cue with the hijackers.
The hijack­ers were a group of Jews from Riga and Leningrad who after my ear­ly research had come to seem super­hu­man­ly brave and almost myth­ic in their unwill­ing­ness to accept an unjust sta­tus quo. In the sum­mer of 1970, they decid­ed to steal a plane and fly it out of the Sovi­et Union after being denied exit visas. I wrote about them recent­ly in The New York Times on the 40th anniver­sary of their attempt, which ulti­mate­ly end­ed in fail­ure. They were arrest­ed on the tar­mac, put on tri­al, and sen­tenced to years of impris­on­ment – though they man­aged to turn enor­mous world atten­tion to their cause.
In 2005, when I met them, they were in their fifties and six­ties. Some had remained clos­er to each oth­er than oth­ers, but they made a point of recon­nect­ing every June 15, the day of the hijack­ing. The gath­er­ing they invit­ed me to would mark the 35th anniver­sary – some­one had baked a cake on which the num­ber was writ­ten out with grapes. They had brought ham­burg­ers and hot dogs to grill at the home of Boris Pen­son, one of the hijack­ers who is a painter and lives in a farm­ing com­mu­ni­ty just south of Haifa.
The first shock was just see­ing them in per­son, come to life before me in their old­er, very human forms. There was Syl­va Zal­man­son, the only woman among the main orga­niz­ers. She had brave­ly stood in court and recit­ed Psalm 137 ("If I for­get thee, O Jerusalem…") before being dragged away to serve a few years in a prison camp. I described her in the book as ​"girl­ish," petite, curly-haired, and easy to gig­gle. Now she was old­er, bespec­ta­cled, heavy­set, but still just as gre­gar­i­ous. Then I saw Mark Dymshits, the pilot – the lynch­pin of the plot – now a tac­i­turn man in his ear­ly sev­en­ties who wore enor­mous tint­ed glass­es and couldn't hear very well.
I sat squeezed between the two of them in the back­seat of a car on our way to the bar­be­cue, with Syl­va talk­ing up the virtues of her twen­ty-some­thing daugh­ter, Anat (whose father was Eduard Kuznetsov, the for­mer dis­si­dent maybe most respon­si­ble for the hijack­ing) in an obvi­ous attempt to set us up. It only became more sur­re­al from there. I stood around the grill with the hijack­ers flip­ping burg­ers under the sun. The banal­i­ty and utter nor­mal­cy of it all was dif­fi­cult to absorb at first.
Only as the day con­tin­ued – and the vod­ka was poured – did I relax and accept that it was even more inter­est­ing to con­sid­er that these peo­ple I had thought of as giants were actu­al­ly just ordi­nary peo­ple who had done some­thing extra­or­di­nary. Meri Knokh, anoth­er of the women plot­ters, who had been preg­nant at the time of the hijack­ing, pulled out a gui­tar and start­ed play­ing Russ­ian folk songs from the 1960′s – Vysot­sky and Okudzha­va. I stopped gawk­ing and – in truth – stopped under­stand­ing much of what they'd been say­ing. They had switched entire­ly to Russ­ian, spo­ken bois­ter­ous­ly between cig­a­rette hits and grav­el­ly laughter.
See­ing them as just a group of friends like any oth­er group of friends, with their own dynam­ic, sense of humor, and loud char­ac­ters, put their reck­less act in a whole new con­text. If I was going to tell their sto­ry, I want­ed to cap­ture this as well. Not just the hero­ism of peo­ple step­ping bold­ly into the stream of his­to­ry, but all that was pro­sa­ic about them and their inter­ac­tions, the human qual­i­ty that no amount of writ­ten record could ever have com­mu­ni­cat­ed as well as just watch­ing them togeth­er on a drunk­en, sum­mer afternoon.
When They Come for Us, We'll Be Gone is now available.