Post­ed by Nat Bernstein
Four­teen years after its orig­i­nal pub­li­ca­tion in Eng­lish trans­la­tion, Etgar Keret's sem­i­nal col­lec­tion of short sto­ries was reis­sued ear­li­er this month — with a bril­liant book cover: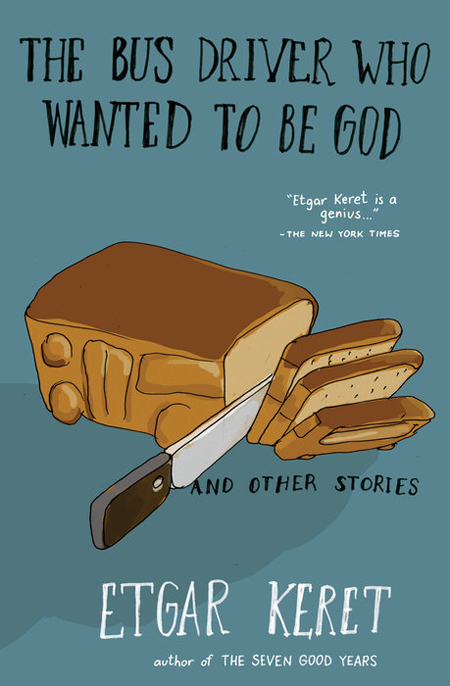 The works col­lect­ed in The Bus Dri­ver Who Want­ed to Be God and Oth­er Sto­ries were some of my ear­li­est encoun­ters with Keret's incom­pa­ra­ble craft, and I'm thrilled to see them revis­it­ed — and for some read­ers dis­cov­ered anew! Don't miss The Bus.
Relat­ed Content:
Nat Bern­stein is the for­mer Man­ag­er of Dig­i­tal Con­tent & Media, JBC Net­work Coor­di­na­tor, and Con­tribut­ing Edi­tor at the Jew­ish Book Coun­cil and a grad­u­ate of Hamp­shire College.