Annabelle Gur­witch, author of Wher­ev­er You Go, There They Are, will be guest blog­ging for the Jew­ish Book Coun­cil this week as part of the Vis­it­ing Scribes series.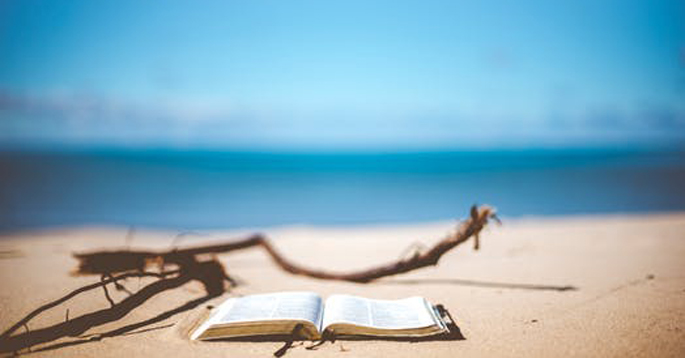 Many years ago, dur­ing my career as an actress, while read­ing for one of Mar­tin Scorce­ses' films, he men­tioned to me that he'd nev­er been hap­py with his film The King of Com­e­dy. He just hadn't got­ten it right. If he could do it again, he'd make changes, he said in so many words. ​"What? I love that film, it's per­fect," I replied. In my cor­ner of the cre­ative uni­verse, I can relate to that sen­ti­ment. It's not unlike those old Gin­zo knife infomer­cials that always includ­ed the phrase, ​"But wait, there's more!" and here's one sto­ry about my moth­er that I wish I'd found a way to include in my lat­est col­lec­tion of essays, Wher­ev­er You Go, There They Are.
A year before her death, when we knew that her time was lim­it­ed, I asked her a series of ques­tions for an arti­cle I was writ­ing for Oprah's web­site about end of life con­ver­sa­tions to be sure to have with your loved ones. My moth­er told me that she was the hap­pi­est, ​"When I am being use­ful to oth­ers." I have to con­fess, this took me by sur­prise because all of our con­ver­sa­tions of late had cen­tered on my par­ents' health and finan­cial woes.
Dur­ing the mid-nine­teen sev­en­ties, my moth­er and her friend Dean­na signed on to a tour of major cities of Rus­sia and small­er towns fur­ther east. Both Dean­na and my moth­er loved to trav­el, but they had anoth­er agenda.
Through con­tacts assem­bled by Hadas­sah, Dean­na and my moth­er obtained a list of med­ica­tions that were bad­ly need­ed by Jews in Rus­sia known at the time as Refus­niks. These were both sec­u­lar and reli­gious folks who were seek­ing to emi­grate from Rus­sia who'd been denied or refused visas. Many had been arrest­ed, were unable to find work and were suf­fer­ing an impov­er­ished existence.
Shirley and Dean­na made appoint­ments with their doc­tors in Mia­mi Beach and asked for pre­scrip­tions. Not a sin­gle one of the doc­tors they approached said no. In addi­tion to the med­ica­tions, they packed suit­cas­es full of cloth­ing, like blue jeans, that the Refus­niks could wear or sell on the black market.
When they arrived in Moscow, they had to sneak out of the hotel past the ​"key ladies," the tour guides who sat watch in the hall­ways to make cer­tain that tourists didn't wan­der off. Once on the street, they locat­ed pay phones and dialed the phone num­bers they'd been giv­en. Because she was flu­ent in Russ­ian, Dean­na was able to con­verse with the con­tacts in Yid­dish and they got direc­tions and took sub­ways to the apart­ments of the var­i­ous peo­ple to deliv­er the med­ica­tions and clothing.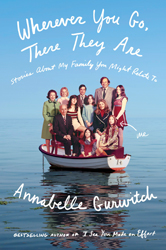 They returned to the states with emp­ty suit­cas­es but with rich mem­o­ries of their encoun­ters with these mar­gin­al­ized Jews. This trip remained one of the high­lights of her life.
Because my moth­er passed before this book, which is about fam­i­ly lega­cies, was pub­lished, this story's absence seems par­tic­u­lar­ly bit­ter­sweet to me. As aware as I was that I'd inher­it­ed numer­ous of her attrib­ut­es: her long limbs and her wry sense of humor, I didn't con­nect my own do-good­er streak to an inher­i­tance from her while I was writ­ing the book. That only came more recently.
Annabelle Gur­witch is an actress and
New York Times
best­selling author of
I See You Made an Effort, You Say Toma­to, I Say Shut Up
with Jeff Kahn, and
Fired!
—the book and doc­u­men­tary. Annabelle co-host­ed
Din­ner
&
a Movie
on

TBS

, and appeared in
Dex­ter, Sein­feld, Oprah, Bill Maher's Real Time, The Today Show, New York Com­e­dy Fes­ti­val, and The Moth Main­stage. She was a reg­u­lar com­men­ta­tor on NPR and humorist for The Nation. Check back on Thurs­day to read more from Annabelle Gurwitch.
Annabelle Gur­witch is a Thurber Prize for Amer­i­can Humor Writ­ing final­ist and New York Times best­selling author of five books, most recent­ly You're Leav­ing When? Adven­tures in Down­ward Mobil­i­ty (Coun­ter­point, now out in paper­back) a New York Times' Favorite Book About Healthy Liv­ing 2021 and a Good Morn­ing Amer­i­ca Must Read. She was the long­time host of Din­ner & a Movie on TBS, a reg­u­lar NPR con­trib­u­tor, and has writ­ten for The New York­er, New York Times, The Wash­ing­ton Post, Los Ange­les Review of Books, and WSJ amongst oth­er pub­li­ca­tions. She co-hosts the Tiny Vic­to­ries pod­cast on the Max­i­mum Fun Pod­cast Network.