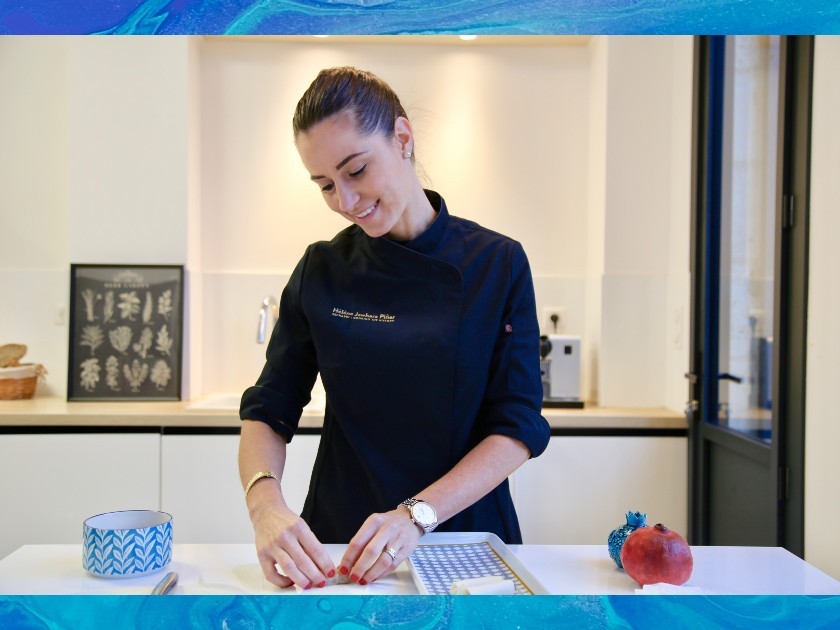 Muhal­labiyye (almond rice pudding)
This is a ver­sion of a recipe pre­pared today in the Mid­dle East by both Jew­ish and Mus­lim peo­ple. It has many dif­fer­ent names and vari­a­tions (sut­lage, mḥal­biya, mal­abi, ksab, mhal­labiyye), but what they all have in com­mon is the use of rice or rice flour as a base. The dish is found in many cook­books since the tenth cen­tu­ry, often with the addi­tion of sug­ar, saf­fron, and even chicken.
Serves 6
Time: 30 minutes
– 1 cup (150g) rice flour + 3/4 cup (170ml) whole milk
– 2 cups (500ml) almond milk
– 2 cups (500ml) whole milk
– ½ cup (120g) sugar
– 2 tsp orange blos­som water
– 2 tbsp pome­gran­ate syrup
Pre­pare the small jars or cups in which the prepa­ra­tion will be served.
In a bowl, mix the rice flour and milk with a fork.
In a saucepan, pour the almond milk and whole milk. Add the sug­ar and bring to a boil.
When it is boil­ing, low­er the heat and add the rice flour and milk mixture.
Stir con­stant­ly for 3 min­utes, to obtain a smooth con­sis­ten­cy. It will thicken.
Add the orange blos­som water.
Pour into the serv­ing con­tain­ers and let stand for 15 minutes.
Then, pour a dash of pome­gran­ate syrup over it. Serve cold or at room temperature.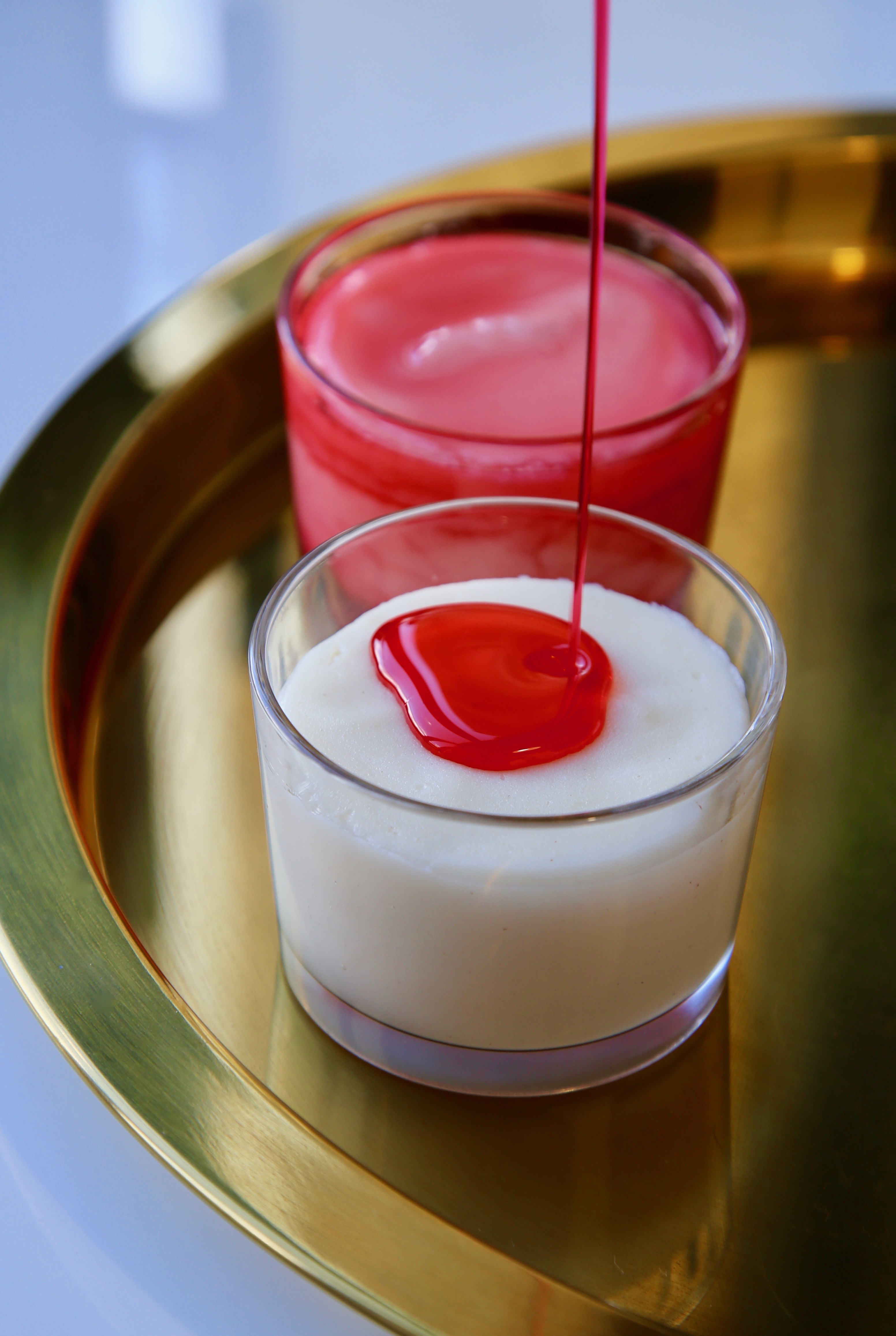 Hélène Jawhara Piñer holds a doc­tor­al degree in Medieval His­to­ry and the His­to­ry of Food. In 2018, she was award­ed the Broome & Allen Fel­low­ship of the Amer­i­can Sephar­di Fed­er­a­tion (asf), ded­i­cat­ed to rec­og­niz­ing out­stand­ing aca­d­e­m­ic accom­plish­ments and ser­vices to the Sephardic com­mu­ni­ty, as well as encour­ag­ing con­tin­ued excel­lence in the field of Sephar­di stud­ies. As a research asso­ciate of the Cen­tre for Advanced Stud­ies in the Renaissance(CESR) and of the Cook­ing of Recipes of the Mid­dle Ages (CoRe­Ma) research pro­gram in Tours, Dr. Jawhara-Piñer's main research inter­est is the medieval culi­nary his­to­ry of Spain through inter- and mul­ti­cul­tur­al­ism, with a spe­cial focus on the Jew­ish culi­nary her­itage in Ara­bic. Her recipes have appeared in Sephar­di World Week­ly, Tablet Mag­a­zine, The For­ward, and S&P Central's Newslet­ter. She attend­ed The Great Big Jew­ish Food Fest (May 2020) as a pre­sen­ter for an his­tor­i­cal-cook­ing demon­stra­tion. With the col­lab­o­ra­tion of the ASF, she gives live his­tor­i­cal cook­ing class­es for the show ​"Sephardic Culi­nary His­to­ry with Chef Hélène Jawhara Piñer," avail­able on Chaiflix.