Rab­bi Shmu­ly Yan­klowitz is the founder and pres­i­dent of Uri L'Tzedek. He is the author of
Jew­ish Ethics

&

Social Jus­tice: A Guide for the

21

st Cen­tu­ry
. He will be blog­ging here all week for Jew­ish Book Coun­cil and MyJew­ish­Learn­ing.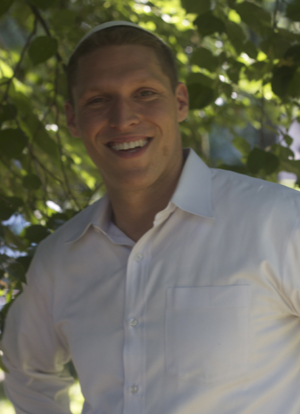 Our basic premise as activists is human respon­si­bil­i­ty. We, not some­one else, must step up to cre­ate change in the world. To turn to oth­ers before our­selves is for cyn­ics and crit­ics not change mak­ers. What about prayer? Is it a cop out? I would sug­gest that prayer offers us three vital oppor­tu­ni­ties as activists: 1) Reflec­tion and Self Aware­ness, 2) Reminder of Val­ues and Recharge, and 3) Humility.
First, we know that activism can make us hot-head­ed, and impuls­es can run high. Prayer is the oppor­tu­ni­ty to check back in with our essence. Rav Kook, first Ashke­nazi Chief Rab­bi of Israel, explains: ​"Prayer is only cor­rect when it aris­es from the idea that the soul is always pray­ing. When many days or years have passed with­out seri­ous prayer, tox­ic stones gath­er around one's heart, and one feels, because of them, a cer­tain heav­i­ness of spir­it. When one for­gets the essence of one's own soul, when one dis­tracts his mind from attend­ing to the inner­most con­tent of his own per­son­al life, every­thing becomes con­fused and uncer­tain. The pri­ma­ry role of change, which at once sheds light on the dark­ened zone, is for the per­son to return to him­self, to the root of his soul" (Olat HaRa'aya, 2). Prayer reminds us that we must slow down, reflect upon our actions, and become very aware of our feel­ings and our spir­i­tu­al integrity.
Sec­ond, prayer is a time to recharge, paus­ing to remind our­selves of core val­ues and reaf­firm­ing our high­est moral and spir­i­tu­al com­mit­ments. Activists are con­sumed with oppos­ing some of the most immoral forces on the plan­et. Prayer is a return to ide­al­ism, to hope, and to faith that jus­tice will pre­vail. The 20th cen­tu­ry philoso­pher Pierre Teil­hard de Chardin explained: ​"We are not phys­i­cal crea­tures hav­ing a spir­i­tu­al expe­ri­ence. We are spir­i­tu­al crea­tures hav­ing a phys­i­cal expe­ri­ence." By con­nect­ing with our spir­i­tu­al val­ues, we can return to the mate­r­i­al world with a broad­er, fresh­er, and more ide­al­is­tic spirit.
Third, in prayer we hum­ble our­selves. We remem­ber that we do not con­trol the world. We do not naive­ly believe that we will suc­ceed in all of our endeav­ors or that G‑d will mere­ly ful­fill our requests. Rather, we seek a hum­ble con­nec­tion above, with­out expec­ta­tions, as we affirm that the job of G‑d is tak­en. Rab­bi Joseph B. Soloveitchik explained that G‑d lis­tens, but prayer is more about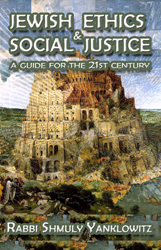 rela­tion­ship and con­nec­tion than wish ful­fill­ment. ​"We have the assur­ance that God is indeed a shome­iah tefillah, One who hears our prayers, but not nec­es­sar­i­ly that He is a mek­a­bel tefillah, One who accepts our prayers, and accedes to our spe­cif­ic requests. It is our per­sis­tent hope that our requests will be ful­filled, but it is not our pri­ma­ry moti­va­tion for prayer. In pray­ing, we do not seek a response to a par­tic­u­lar request as much as we desire a fel­low­ship with God" (Reflec­tions of the Rav, vol­ume 1, p. 78). When we seek a rela­tion­ship with the Divine, we not only hum­ble our­selves but fill our­selves with won­der. Biol­o­gist J.B.S. Hal­dane said it well: ​"The world will not per­ish for want of won­ders but for want of won­der." Prayer reminds us of how small we are amongst the cosmos.
To be an activist is about tak­ing respon­si­bil­i­ty for the injus­tices and oppres­sions in soci­ety. A spir­i­tu­al life that embraces prayer is not at odds with this goal. Rather, prayer may be one of our most impor­tant tools to build com­mu­ni­ty, spir­i­tu­al­ly recharge, and enhance our col­lec­tive efforts to cre­ate a more just world.
You can now pur­chase Rav Shmuly's book Jew­ish Ethics & Social Jus­tice: A Guide for the 21st Cen­tu­ry.