Ear­li­er this week, Dr. Jonathan Sar­na wrote about writ­ing his most recent book, When Gen­er­al Grant Expelled the Jews, in Jerusalem. He has been blog­ging here all week for Jew­ish Book Coun­cil and MyJew­ish­Learn­ing.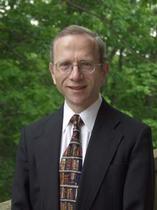 When I first anounced that I was writ­ing a book about Ulysses S. Grant's Gen­er­al Orders #11, the most noto­ri­ous offi­cial act of anti-Semi­tism in Amer­i­can his­to­ry, col­leagues were skep­ti­cal. ​"Can there be any­thing new to say about the sub­ject?" a good friend asked.
Although I point­ed out that not one sin­gle book had ever been writ­ten on the top­ic, and that nobody had looked at it afresh in many decades, friends won­dered aloud whether I was mak­ing a mis­take. Wasn't the chap­ter on Gen­er­al Orders #11 in Bertram W. Korn's Amer­i­can Jew­ry and the Civ­il War, pub­lished in 1951, the accept­ed account of the sub­ject? Why waste my time on an event that had already been writ­ten about before?
There were, of course, good rea­sons to re-exam­ine the sub­ject. First of all, a host of new doc­u­ments had become avail­able thanks to the pub­li­ca­tion of 31 vol­umes of The Papers of Ulysses S. Grant. They shed new light both on Gen­er­al Orders #11 and on Grant's sub­se­quent rela­tions with Jews. Sec­ond, Grant's entire career is cur­rent­ly being re-exam­ined by schol­ars. The image of the drunk­en, coarse and cor­rupt gen­er­al and pres­i­dent — large­ly man­u­fac­tured in the twen­ti­eth cen­tu­ry by oppo­nents of Grant's benev­o­lent pol­i­cy toward African Amer­i­cans dur­ing Recon­struc­tion — is giv­ing way to a new image of a fair-mind­ed, far-sight­ed human­i­tar­i­an, one of the finest pres­i­dents in Amer­i­can his­to­ry. Grant's infa­mous order needs to be stud­ied anew with­in the con­text of this revi­sion­ist view of his life. Final­ly, pre­vi­ous stud­ies of Grant and the Jews end­ed with Abra­ham Lin­coln over­turn­ing Gen­er­al Orders #11 and declar­ing nobly that ​"to blame a class is, to say the least, to wrong the good with the bad. I do not like to hear a class or nation­al­i­ty con­demned on account of a few sinners."
Lit­tle has been writ­ten con­cern­ing the order's after­math: how it fac­tored in the elec­tion of 1868 and how it affect­ed Grant's sub­se­quent pres­i­den­cy. I sus­pect­ed that this would yield an inter­est­ing and impor­tant story.
It did. In fact, much of what we once believed about U.S. Grant and the Jews turned out to be wrong. Yes, he had expelled Jews from his war­zone and Pres­i­dent Lin­coln had over­turned the order. Grant had iden­ti­fied a wide­spread prac­tice -– smug­gling — with a vis­i­ble group, and blamed ​"Jews as a class" for what was in fact an inevitable by-prod­uct of wartime short­ages exploit­ed by Jews and non-Jews, civil­ians and mil­i­tary men alike. But it also turned out that after being exco­ri­at­ed for the order in the 1868 elec­tion cam­paign, Grant had pub­li­cal­ly repent­ed of it. ​"I do not pre­tend to sus­tain the order," he declared in a pub­lic state­ment. ​"I have no prej­u­dice against sect or race, but want each indi­vid­ual to be judged by his own merit."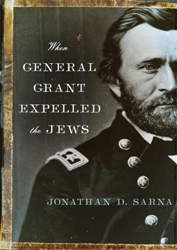 More­over, as pres­i­dent, he demon­strat­ed his respect for Jews by appoint­ing more of them to pub­lic office than all pre­vi­ous pres­i­dents com­bined. He also lent strong sup­port to efforts to aid Jews fac­ing per­se­cu­tion in Rus­sia and Rou­ma­nia. He even became the first pres­i­dent to attend a syn­a­gogue ded­i­ca­tion and, after he left office, the first to vis­it the Land of Israel. When he died, in 1885, he was mourned by Jews as a hero and com­pared to the great­est Jew in the world at that time, Sir Moses Mon­te­fiore of Eng­land, who died the same week as Grant did.
All of this rein­forced for me the val­ue of look­ing anew at old episodes. Giv­en new sources, new ques­tions, and a broad­er per­spec­tive than pre­vi­ous schol­ars had, I can now con­fi­dent­ly report that there is lots new to say about Ulysses S. Grant's Gen­er­al Orders #11.
Read my book and judge for yourselves.
Dr. Jonathan Sar­na is the Joseph H. & Belle R. Braun Pro­fes­sor of Amer­i­can Jew­ish His­to­ry at Bran­deis Uni­ver­si­ty, and Chief His­to­ri­an of the new Nation­al Muse­um of Amer­i­can Jew­ish His­to­ry. His new book, When Gen­er­al Grant Expelled the Jews, is now avail­able.
Dr. Jonathan D. Sar­na is the Joseph H. and Belle R. Braun Pro­fes­sor of Amer­i­can Jew­ish His­to­ry at Bran­deis Uni­ver­si­ty. He has writ­ten, edit­ed, or co-edit­ed more than twen­ty books and is best known for the acclaimed Amer­i­can Judaism: A His­to­ry, which received the Jew­ish Book Council's Everett Fam­i­ly Foun­da­tion Jew­ish Book of the Year Award in 2004. He lives in Massachusetts.