On Mon­day, Dr. Eri­ca Brown asked, ​"What are the Three Weeks, any­way?" She will be blog­ging all week for MyJew­ish­Learn­ing and the Jew­ish Book Council's the Vis­it­ing Scribe.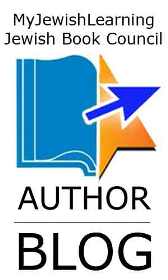 We have become who we are as a peo­ple not only by cel­e­brat­ing our most joy­ous col­lec­tive occa­sions, like Passover and Shavuot, but also by our capac­i­ty to mourn as a group for that which we've lost or nev­er expe­ri­enced. This is best embod­ied by the demands of the sea­son – the Three Weeks – that are book­end­ed by two fasts all griev­ing over the loss of the Tem­ples, Jerusalem and oth­er tragedies of Jew­ish history.
I've heard peo­ple com­plain that they can't get worked up about some­thing that hap­pened so long ago and has lit­tle rel­e­vance to their lives today. But I imag­ine that pil­grim­age to Jerusalem must have been a remark­able sight. See­ing peo­ple stream into the holy city from every pos­si­ble direc­tion with their fam­i­lies in tow must have cre­at­ed an expan­sive feel­ing of pride and uni­ty, one that is hard to imag­ine in today's Jew­ish world.
We don't have many occa­sions that bring us togeth­er, let alone three pil­grim­age hol­i­days a year that char­ac­ter­ized our ancient ser­vice. We should mourn the loss of this col­lec­tive place of gath­er­ing, if only because we know its absence too inti­mate­ly in con­tem­po­rary Judaism. We have no such gath­er­ing place for our col­lec­tive guilt, tears, hap­pi­ness and con­so­la­tion. It must have been spe­cial to have a cen­tral holy site to bring all of our tears and prayers of thanks­giv­ing, to trav­el to with all our good and bad news. And even if we were way­laid and couldn't make it to Jerusalem, there must have been com­fort in mere­ly know­ing that such a place existed.
One of my beloved teach­ers calls the Kotel, the West­ern Wall, God's office. I laugh every time he says it. But I know that the spir­i­tu­al world looks dif­fer­ent to those who feel that God has an ​"office" in this world even if you don't live close by it.
Today, we are so dis­tant from an appre­ci­a­tion of Jew­ish his­to­ry that we do not even know how to mourn or even that we are sup­posed to mourn. The Three Weeks isn't for ​"antique" Jews, those who live in some dis­tant and unfath­omable past. It is a peri­od for all Jews to take stock of what com­mu­ni­ty and peo­ple­hood means from a spir­i­tu­al and his­toric per­spec­tive. When we talk about redeem­ing the future we have to cre­ate a pic­ture of what that col­lec­tive future might look like. As Jews, we do that by look­ing back at our past first.
Dr. Eri­ca Brown's new book, In the Nar­row Places, is now available.
Dr. Eri­ca Brown is a writer and edu­ca­tor who lec­tures wide­ly on sub­jects of Jew­ish inter­est. She is schol­ar-in-res­i­dence for the Jew­ish Fed­er­a­tion of Greater Wash­ing­ton, DC and a con­sul­tant to oth­er Jew­ish orga­ni­za­tions. Dr. Brown is the author of In the Nar­row Places, Con­fronting Scan­dal, Spir­i­tu­al Bore­dom and Inspired Jew­ish Lead­er­ship, and co-author of The Case for Jew­ish Peo­ple­hood. Her ​"Week­ly Jew­ish Wis­dom" col­umn has appeared reg­u­lar­ly in The Wash­ing­ton Post. More at www​.lead​ing​with​mean​ing​.com.