Dr. Eri­ca Brown is the author of In the Nar­row Places, a dai­ly med­i­ta­tion for each day of the Three Weeks. She will be blog­ging all week for MyJew­ish­Learn­ing and the Jew­ish Book Council's Vis­it­ing Scribe.
I recent­ly spoke at a Melton grad­u­a­tion that marked a two year com­mit­ment of adults study­ing Judaism seri­ous­ly through a glob­al cur­ricu­lum out of the Hebrew Uni­ver­si­ty. The rab­bi who intro­duced me men­tioned my cur­rent book In the Nar­row Places: Dai­ly Inspi­ra­tion for the Three Weeks fol­lowed imme­di­ate­ly by, ​'If you don't know what the Three Weeks are, please sign up for Melton." I was hap­py to be used as an adver­tise­ment for the course but less hap­py with the real­iza­tion that this time peri­od is vir­tu­al­ly unknown out­side of tra­di­tion­al­ly obser­vant circles.
Let's face it. It is odd to have any com­mem­o­ra­tive peri­od referred to by the num­ber of days it occu­pies, and the fact that it hap­pens dur­ing the sum­mer does noth­ing to help its pop­u­lar­i­ty. The Three Weeks is offi­cial­ly called ​"bein ha-mitzarim" – between the straights or nar­row places from the bib­li­cal book of Lamen­ta­tions. This qui­et qua­si-month of mourn­ing is marked by two fasts: the 17th of Tam­muz and the Ninth of Av.
The three week peri­od includes these fasts at both ends and a gen­er­al mourn­ing peri­od in between which is sol­em­nized by reduc­ing our dai­ly sense of joy. Tra­di­tion­al Jews do not go to pub­lic con­certs or movies. Many men do not shave. We reduce our per­son­al hygiene some­what and min­i­mize the role of music in our lives. But these small dai­ly incon­ve­niences have not nec­es­sar­i­ly added up to the peri­od of intro­spec­tion that should char­ac­ter­ize this time on the Jew­ish cal­en­dar.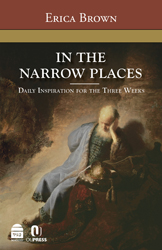 The 17th of Tam­muz rep­re­sents the begin­ning of the siege of ancient Jerusalem and the weeks that ensue take us sad­ly to the destruc­tion of both the first and sec­ond Tem­ples. The Ninth of Av is the strictest fast we observe after Yom Kip­pur. It is 25 hours in dura­tion, and we are also for­bid­den from wear­ing leather shoes, wash­ing or per­fum­ing our­selves or engag­ing in sex­u­al rela­tions. Con­gre­gants sit on the floor in the evening, lis­ten­ing to the book of lamen­ta­tions read in a haunt­ing melody and then recite kin­not the next morn­ing, a litany of com­plex, most­ly medieval poems in acros­tic fash­ion that take us from one calami­ty in Jew­ish his­to­ry after anoth­er. It is an emo­tion­al­ly drain­ing day. Adding to the hunger is the fatigue of loss that envelopes the mourn­ers who reflect on how tragedy shapes us and our values.
Mourn­ing does shape us. Rec­og­niz­ing what we have lost is an impor­tant way that we val­ue what we have. And it is time that as com­mu­ni­ty we stretch back far­ther than the Holo­caust to real­ize just how per­se­cu­tion and loss has shaped our past and how sur­vival and redemp­tion con­stant­ly shape our present and future. The Three Weeks is a gift of col­lec­tive intro­spec­tion at a time when we need to enhance our sense of group val­ues and our shared memories.
Dr. Eri­ca Brown's new book, In the Nar­row Places, is now available.
Dr. Eri­ca Brown is a writer and edu­ca­tor who lec­tures wide­ly on sub­jects of Jew­ish inter­est. She is schol­ar-in-res­i­dence for the Jew­ish Fed­er­a­tion of Greater Wash­ing­ton, DC and a con­sul­tant to oth­er Jew­ish orga­ni­za­tions. Dr. Brown is the author of In the Nar­row Places, Con­fronting Scan­dal, Spir­i­tu­al Bore­dom and Inspired Jew­ish Lead­er­ship, and co-author of The Case for Jew­ish Peo­ple­hood. Her ​"Week­ly Jew­ish Wis­dom" col­umn has appeared reg­u­lar­ly in The Wash­ing­ton Post. More at www​.lead​ing​with​mean​ing​.com.