On Mon­day, Austin Rat­ner wrote about Hil­lel sand­wich­es. His first book, The Jump Artist, is the win­ner of the 2011 Sami Rohr Prize for Jew­ish Lit­er­a­ture. He will be blog­ging all week for the Jew­ish Book Coun­cil and MyJew­ish­Learn­ing​'s author blog­ging series.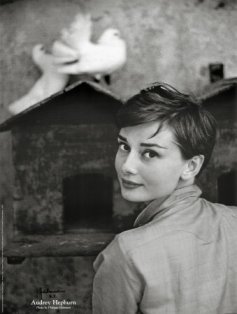 Peo­ple who have read The Jump Artist some­times ask me what's fact and what's fic­tion. My answer is that it's all fic­tion, but it's fic­tion that incor­po­rates as many facts as I could uncov­er and rea­son­ably include. Years of research yield­ed cer­tain results that test­ed me as a fic­tion writer — and none more so than those con­cern­ing Karl Meixn­er. To write about him truth­ful­ly was to risk car­i­ca­ture or cliché. Did he real­ly keep Max Hals­man​'s head in a jar? Lest any­one think I invent­ed him and his bizarre activ­i­ties with human remains, here are some of the his­tor­i­cal facts I uncov­ered about him:
Meixn­er was a pro­fes­sor of pathol­o­gy at the Insti­tute for Juridi­cal Med­i­cine in Inns­bruck and an expert wit­ness in the Hals­man tri­als. Defense attor­ney Franz Pessler's account of the tri­al in Der Fall Hals­man points to Meixn­er as one of the most spir­it­ed advo­cates for Halsman's con­vic­tion. In turn, Meixn­er was a focus of oppro­bri­um from aca­d­e­mics all over Aus­tria, Ger­many, and Switzer­land. He pub­lished impas­sioned defens­es of him­self and of his rea­sons for con­demn­ing Halsman.
He has a con­vinc­ing record as a fas­cist and an anti-Semi­te. Before join­ing the med­ical fac­ul­ty at the Uni­ver­si­ty of Inns­bruck, Meixn­er had been an active mem­ber of Vienna's open­ly anti-Semit­ic fra­ter­ni­ty, Burschen­schaft Olympia. And in

1946

, when the war was over, Meixn­er was rec­om­mend­ed for forced retire­ment by the ​

"

inves­ti­ga­tion com­mit­tee" of the Uni­ver­si­ty of Inns­bruck because of his rep­u­ta­tion as a ​

"

rad­i­cal Nazi." (See Oberkofler, Ger­hard and Peter Goller, Die Medi­zinis­che Fakultät Inns­bruck: Faschis­tis­che Real­ität [

1938

] and Kon­ti­nu­ität unter post­faschis­tis­chen Bedin­gun­gen [

1945

], Eine Doku­men­ta­tion, Inns­bruck: Uni­ver­sität Inns­bruck,

1999

, p.

121

.)
There is also con­vinc­ing evi­dence of his trans­gres­sions against med­ical ethics. Accord­ing to Oberkofler and Goller, direc­tors of the Uni­ver­si­ty of Inns­bruck archives, Meixn­er received a Nazi decree titled ​

"

Re.: Trans­fer of Corpses of the Exe­cut­ed to the Insti­tutes of Anato­my" and affirmed it with his sig­na­ture on March

18

,

1939

(Oberkofler and Goller, pp.

12

 – 

14

). The decree dic­tat­ed that the corpses of Nazi pris­on­ers exe­cut­ed with­out tri­al and then denied bur­ial rites be deliv­ered to Aus­tri­an uni­ver­si­ties for sci­en­tif­ic use.
There is no data on how many corpses were trans­ferred to the Uni­ver­si­ty of Inns­bruck med­ical school under the decree sent to Meixn­er (and to a cou­ple of oth­ers on the med­ical fac­ul­ty). Nor is it known what may have been done with such corpses. How­ev­er, it is well known that the Nazi pol­i­cy on exe­cut­ed pris­on­ers was exploit­ed sig­nif­i­cant­ly at the Uni­ver­si­ty of Vien­na. A Uni­ver­si­ty of Vien­na inquiry, made at the behest of Yad Vashem, revealed in

1998

that Dr. Eduard Pernkopf acquired

1400

cadav­ers from Nazi exe­cu­tions for his anatom­ic stud­ies. Pernkopf had been an active mem­ber of the Nazi par­ty since

1933

, and in the orig­i­nal edi­tions of his world-famous anato­my text, his artists signed their names with swastikas and

SS

symbols.
Staff at Yad Vashem informed me that their cor­re­spon­dence with the Uni­ver­si­ty of Inns­bruck on this sub­ject will remain clas­si­fied under Israeli law until

2020

. It will be inter­est­ing to see what oth­er non-con­sen­su­al uses of human remains belong to Karl Meixner's cur­ricu­lum vitae; he cer­tain­ly demon­strat­ed sig­nif­i­cant cre­den­tials along these lines dur­ing the Hals­man tri­als. Accord­ing to news­pa­per reports, Meixn­er had Philippe Halsman's father's head sep­a­rat­ed from his body and, over the defense's for­mal protests, he kept it in a jar at the Insti­tute as a spec­i­men. ​

"

I had repeat­ed­ly request­ed that the head of Max Hals­man be released for bur­ial," Franz Pessler writes on p.

76

of his essay on the tri­al, pub­lished in

1931

by the Aus­tri­an League for Human Rights. Meixn­er dis­played the head to Franz Pessler before the sec­ond tri­al and again to the jury dur­ing the sec­ond tri­al. See Pessler, pp.

53

,

76

 – 

77

. (For pho­tographs of the sev­ered head, see Meixn­er, ​

"

Lehren des Hals­man­nprozess­es," Beitrage zur gerichtlichen Medi­zin, Vol.

10

,

1930

, pp.

62

 – 

76

, and Heindl, ​

"

Der Mord­prozeß Hals­mann," Archiv für Krim­i­nolo­gie, Vol.

92

, No.

5

/

6

, Jun

1933

, pp.

185

 – 

188

.)
Max Halsman's head remained there in formalde­hyde until

1991

, accord­ing to an arti­cle in Novem­ber of that year in The Jerusalem Report. (See Wise, Michael Z., ​

"

Vienna's Drey­fus Case," Jerusalem Report, Nov

21

,

1991

. p.

4

.) It appears Max Halsman's head was part of a col­lec­tion of body parts and dead ani­mals which Meixn­er had care­ful­ly tend­ed and stocked. ​

"

In his capac­i­ty as mor­phol­o­gist, Meixn­er gave par­tic­u­lar atten­tion to the com­ple­tion of the Juridi­cal Med­i­cine Muse­um, push­ing for an expan­sion of its col­lec­tion. Meixn­er also achieved the expan­sion of the Insti­tute itself by estab­lish­ing a facil­i­ty for ani­mals and a work­shop." (From Hun­dert Jahre Medi­zinis­che Fakultät Inns­bruck

1869

bis

1969

, p.

273

. You can also find Karl Meixner's face in this vol­ume, pic­tured in plate no.

43

. In

100

years of fac­ul­ty pho­tographs at the Uni­ver­si­ty of Inns­bruck, Meixn­er is the only doc­tor of med­i­cine to sit for a for­mal indoor por­trait with his hat on. He glow­ers like a B‑movie police inspector.)
Meixn­er died on March

6

,

1955

, just

4

months before Philippe Hals­man would make his

75

th Life Mag­a­zine cov­er, a pho­to­graph of Audrey Hep­burn on her farm in Rome under a pair of white doves.
Austin Rat­ner​'s first book, The Jump Artist, is now avail­able. Come back all week to read his posts.
Austin Rat­ner is author of the nov­els In the Land of the Liv­ing and The Jump Artist, win­ner of the Sami Rohr Prize for Jew­ish Lit­er­a­ture, and the non-fic­tion book The Psychoanalyst's Aver­sion to Proof. He is an M.D., stud­ied at the Iowa Writ­ers' Work­shop, and he teach­es cre­ative writ­ing at the Sack­ett Street Writ­ers' Work­shop in New York.