It's the first week of January, a.k.a. time to compile our reading lists for the year ahead. There are so many amazing Jewish-interest books coming out in 2018...We have a lot of reading to do! Here's just a small selection of forthcoming releases that we're particularly excited about.
The Magnificent Esme Wells (April) is set in the thrilling and merciless early days of the intertwined worlds of Las Vegas casinos and Hollywood studios, when both were dominated by ruthless, power-wielding Jewish mobsters. An aspiring Vegas headliner and her precocious daughter (that's Esme) are the focus of this compelling story that brings to life an important, fascinating era. —Carol Kaufman, Editorial Director
​
Sadness is a White Bird (February) is the story of a young Israeli-American man who, as he is preparing to join the IDF, befriends two Palestinian siblings, and is forced to confront his own identity; this includes an attempt to understand his grandfather's family history and commitment to the creation of the State of Israel after his community in Salonica is destroyed by the Nazis. —Naomi Firestone-Teeter, Executive Director
I'm looking forward to the release of The Chateau by Paul Goldberg (February). Who couldn't relate to a novel about a crooked condo board? On the lighter side, We Are Gathered (June) by debut novelist Jamie Weisman is a tender and funny story that describes an interfaith wedding in Atlanta from the perspectives of its (adoring, envious, resentful, hilarious) guests. —Stefanie Shulman, Associate Director, Sami Rohr Prize for Jewish Literature
This Narrow Space
(January) is the very intense and well-written memoir of an American doctor about his experiences in Israel.
The Last Watchman of Cairo
(March) is an outstanding story about the reign, over many generations, of the watchmen of the major synagogue in Cairo. —
Carolyn Starman Hessel, Director, Sami Rohr Prize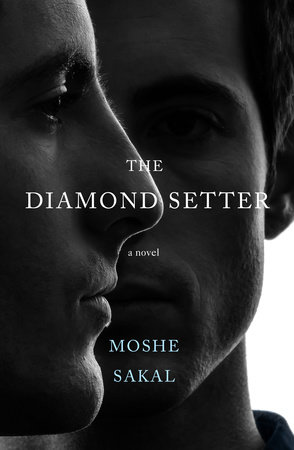 The Diamond Setter
by Moshe Sakal (March) is the tale of a famous blue diamond, a love triangle between three men from Tel Aviv and Damascus, and an intimate yet wide-reaching evocation of the Middle East throughout the twentieth century. It's been a bestseller in Israel, and I'm thrilled to see it translated into English by Jessica Cohen. —
Becca Kantor, Managing Editor