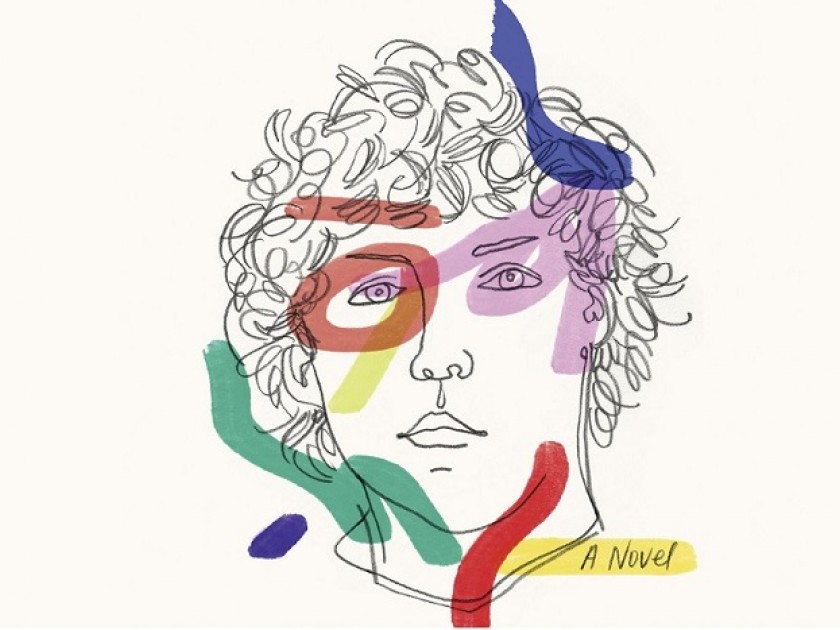 The writer I've spent the most time read­ing, by far, is Philip Roth. When I first read Portnoy's Com­plaint in col­lege, there was some­thing about the style that instant­ly clicked with me — and it soon became clear to me that it was the Jew­ish­ness of Roth's prose. The loqua­cious­ness, the repet­i­tive­ness, the obses­sive­ness, the shpilkes, the man­ic exu­ber­ance about sen­so­ry expe­ri­ence, the tragi­com­ic slant — it was how I talked, how my dad talked, how my grand­fa­ther talked. This was the writer of our experience.
But was it our expe­ri­ence? My grand­fa­ther and father — sure. But me? The old­er I got, the less cer­tain I felt. As I became a writer, and fan­ta­sized about writ­ing the Great Jew­ish-Amer­i­can Nov­el, I began to real­ize that Roth's big theme — the Jew­ish boy's quest to become Amer­i­can — was not my generation's theme. Most of the Jews I knew, like me, were already exceed­ing­ly Amer­i­can­ized. None of us had ever been bul­lied for being Jews. None of our par­ents cared if we mar­ried a non-Jew­ish per­son. Most of us had a non-Jew­ish par­ent our­selves, had Christ­mas trees, and gorged on hol­i­day ham. Very few of us even knew the word traif. In col­lege, three of my room­mates were half-Jews; none of them had been Bar Mitzvah'd or had ever set foot in a shul. Once, one of those friends saw a Bazooka Joe gum for sale at a Jew­ish deli, and asked the guy at the counter why he was sell­ing gum with Chi­nese let­ter­ing on it. The guy laughed and explained that it was Hebrew.
So what was there to write about, Jew­ish­ly, when my gen­er­a­tion of Jews was, increas­ing­ly, utter­ly assim­i­lat­ed? Our lives, com­pared to the lives of every sin­gle gen­er­a­tion of Jews that had come before us, were amaz­ing­ly fric­tion­less. We'd made it. We'd blend­ed in. We didn't strug­gle, and with­out a strug­gle, what was there to write about?
But some of us did strug­gle. Some of us found that blend­ing in wasn't all that it was cracked up to be. Some of us found that we, in fact, yearned for oth­er­ness and the com­mu­nal bonds that came with it.
In Boston, where I'm from, thou­sands of Jews who had been raised assim­i­lat­ed, or who had reject­ed their reli­gious upbring­ings, have flocked to the Workmen's Cir­cle, a sec­u­lar pro­gres­sive Jew­ish orga­ni­za­tion that hosts high hol­i­day events and runs a sec­u­lar Sun­day school. I attend­ed this shule as a kid, which cul­mi­nat­ed in a sec­u­lar Bar Mitz­vah cer­e­mo­ny. I didn't learn Hebrew or study Torah, but I sang Yid­dish songs and learned about the his­to­ry of the bund and the Tri­an­gle Shirt­waist strik­ers. At the time, I hat­ed it; I much pre­ferred to sit at home and watch foot­ball. But those songs are still with me, and the hero­ic his­to­ry of the Jew­ish left still cours­es through my veins, and always will. And, as it turns out, I now live in a kosher house­hold, with my obser­vant Jew­ish wife and our son, Lev. I'm not say­ing I mar­ried a Jew and gave my kid a Hebrew name because of the Workmen's Cir­cle. But grow­ing up in a strong Jew­ish com­mu­ni­ty — and see­ing how anchor­ing and enliven­ing that com­mu­ni­ty has been for my par­ents over the years — cer­tain­ly made me inclined to build a Jew­ish house­hold of my own.
The nar­ra­tor of my nov­el, Green, Dave Green­feld, is more sim­i­lar to my col­lege room­mates. He is raised with very min­i­mal Jew­ish iden­ti­ty, and, as one of the only white kids at his almost entire­ly black and Lati­no mid­dle school, the last thing he wants to broad­cast is that he's Jew­ish on top of being white. In order to bond with his peers, he pre­tends to be Chris­t­ian, even wear­ing a cru­ci­fix around his neck. But as the nov­el pro­gress­es, Dave begins to feel the rum­blings of desire for a more authen­tic identity.
In his remark­able essay col­lec­tion, Notes on Amer­i­can Lit­er­a­ture, D.H. Lawrence writes:
Men are free when they belong to a liv­ing, organ­ic, believ­ing com­mu­ni­ty, act­ing in ful­fill­ing some unful­filled, per­haps unre­al­ized pur­pose. Not when they are escap­ing to some wild west. The most unfree souls go west, and shout of free­dom. Men are freest when they are most uncon­scious of free­dom. The shout is a rat­tling of chains, always was.
I thought about these words a lot as I wrote Green, and think about them still as I con­tin­ue to work out the kind of life I want for my fam­i­ly. As a younger man, I fetishized Wild West-style free­dom. I believed that the Port­noy-like (or Swede-like, or Mick­ey Sab­bath-like) break­away from the old coun­try, from com­mu­nal bound­aries and famil­ial expec­ta­tions, was the ulti­mate aim. But the old­er I get, the more I crave the free­dom that comes not from buck­ing, but from belonging.
Break­ing away, I dis­cov­ered, is not my theme as a Jew­ish-Amer­i­can writer; it's break­ing back in.
Sam Gra­ham-Felsen's debut nov­el, Green, was a New York Times Edi­tor's Pick, an Ama­zon ​"Best Book of the Month," one of Barnes and Noble's ​"Six Debuts to Watch for in 2018," and one of The New York­er​'s ​"Nov­els We Loved in 2018." His non­fic­tion has appeared in the New York Times Mag­a­zine, the Wash­ing­ton Post, The Nation, and else­where. He was the chief blog­ger on Barack Oba­ma's 2008 campaign.