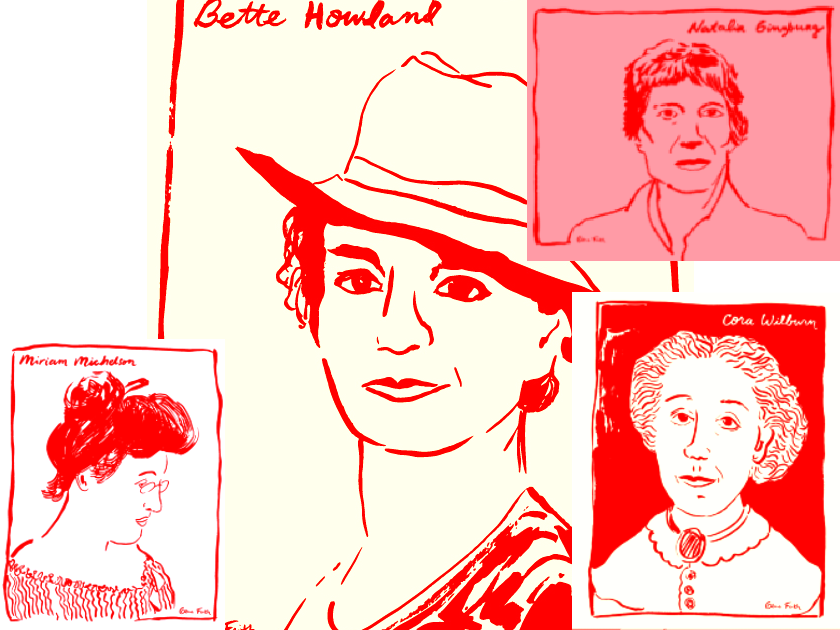 In tra­di­tion­al Judaism, the con­cept of kol isha—that a woman's singing voice is so seduc­tive it will dis­tract even pious men from prayer — encour­ages women to bear the bur­den of silence, but doesn't con­sid­er the con­se­quences of women not being heard. In the Amer­i­can Jew­ish lit­er­ary canon, we have cel­e­brat­ed the patri­archs of Jew­ish lit­er­a­ture — Singer, Bel­low, Roth (so well known that they're rec­og­niz­able just from their last names) — but our lit­er­ary matri­archs have often been overlooked.
Four of these women—Cora Wilburn (1824 – 1906), Miri­am Michel­son (1870 – 1942), Natalia Ginzburg (1916 – 1991), and Bette How­land (1937 – 2017) — were all active when men still dom­i­nat­ed the lit­er­ary scene. For the read­er who wants to under­stand the Jew­ish expe­ri­ence beyond the canon of bet­ter-known lit­er­ary fig­ures, fas­ci­nat­ing rewards abound thanks to recent pub­li­ca­tions of these women's writ­ing. Span­ning themes from reli­gion to sci­ence fic­tion to men­tal ill­ness, their works were revived by schol­ars, edi­tors, and small press­es deter­mined to res­cue them from obscurity.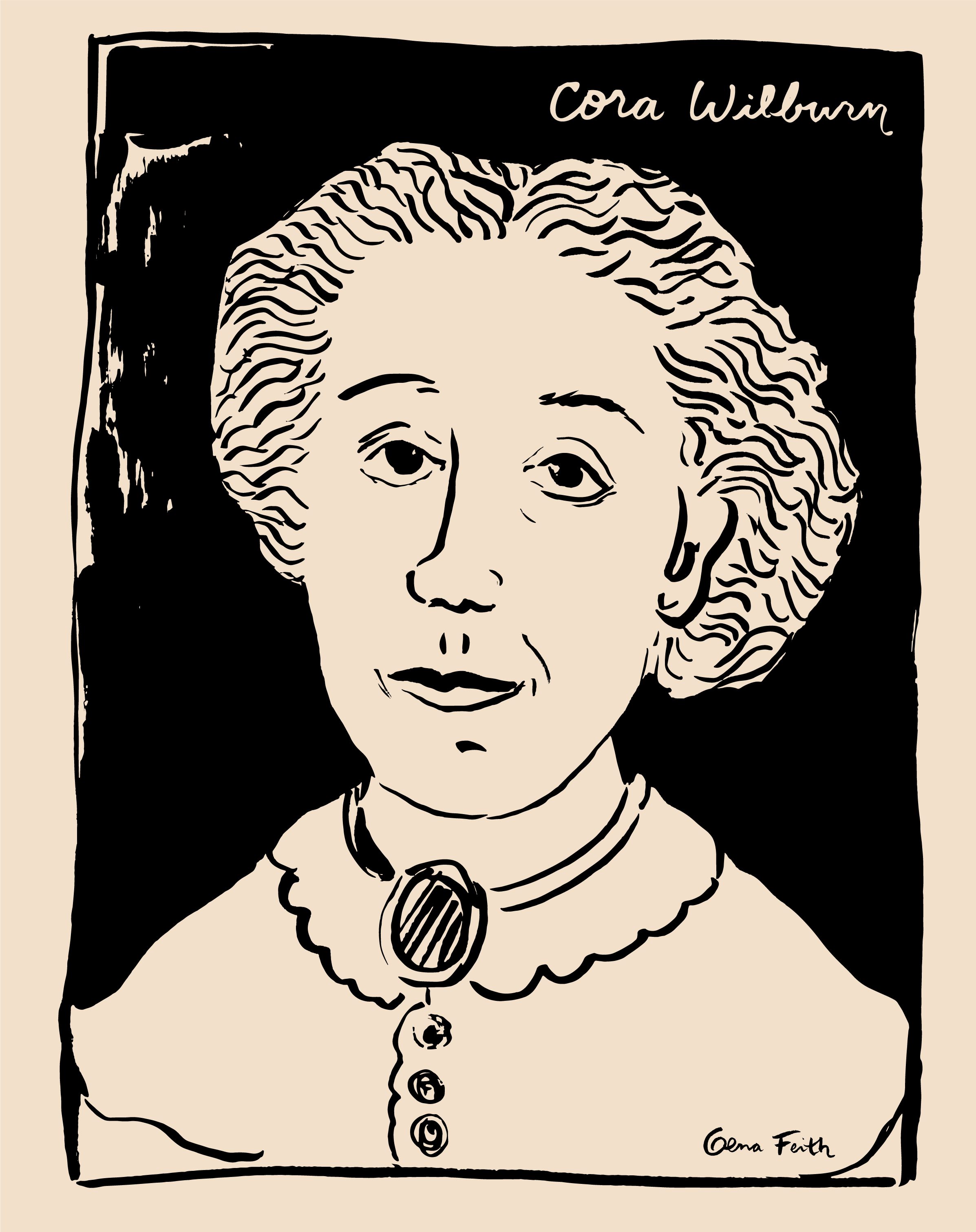 A new edi­tion of Cosel­la Wayne: Or, Will and Des­tiny, writ­ten by Cora Wilburn and edit­ed by Jonathan Sar­na, was recent­ly pub­lished by Uni­ver­si­ty of Alaba­ma Press. Sar­na was doing aca­d­e­m­ic research when he dis­cov­ered poet­ry and oth­er work by Wilburn — a nine­teenth-cen­tu­ry writer large­ly for­got­ten. Like­ly born in Alsace and orig­i­nal­ly named Hen­ri­et­ta Pulfer­ma­ch­er, Wilburn sur­vived an abu­sive father and peri­patet­ic child­hood only to find her­self pen­ni­less and adrift as a young woman after she was orphaned. In 1846, she reluc­tant­ly con­vert­ed to Catholi­cism, beseech­ing a ​"God of Israel" to ​"save her" in her secret diary. Two years lat­er, she came to Philadel­phia in search of a fresh start, but found menial servi­tude as a domes­tic work­er instead.
Cosel­la Wayne, Wilburn's fic­tion­al­ized account of her expe­ri­ences, chron­i­cles women's pover­ty dur­ing an era in which Jews try­ing to assim­i­late in Amer­i­ca sel­dom dis­cussed it. Wilburn described ser­vants, and the wealthy fam­i­lies for whom they worked. She sought out sto­ries behind the veneer of gen­til­i­ty, and her study of house­hold ten­sions made use of her nat­ur­al skep­ti­cism. Wilburn was also an ardent abo­li­tion­ist, and wrote poet­ry ablaze with the fire of her activism:
Were I not bound by women's fate, that keeps
Me here inac­tive, while man grand­ly reaps
I would, in Israel's sweet and holy name,
Help to enkin­dle the world's freedom-flame.
The Jew­ish com­mu­ni­ty even­tu­al­ly sup­port­ed Wilburn finan­cial­ly and her­ald­ed her as a poet; she was pub­lished in the Philadel­phia Jew­ish Record, among oth­er peri­od­i­cals. In the intro­duc­tion to Cosel­la Wayne, Sar­na gives Wilburn's sto­ry thor­ough con­text. He notes that she lived dur­ing the ear­ly days of lib­er­al, cul­tur­al Judaism, which allowed her to remain loy­al to both tra­di­tion and the pro­gres­sive caus­es she held dear.
A for­ward-think­ing spir­it is also evi­dent in the work of Miri­am Michel­son, whose writ­ing has been col­lect­ed and edit­ed by schol­ar Lori Har­ri­son-Kahan in The Super­woman and Oth­er Writ­ings by Miri­am Michel­son.
Michel­son, a Cal­i­forn­ian born to Pol­ish Jew­ish immi­grants, was well-known in her era. A jour­nal­ist whose arti­cles on the plight of the dis­en­fran­chised often appeared on the front page of The San Fran­cis­co Call, she also wrote nov­els and ground­break­ing sci­ence fic­tion. Her 1912 novel­la, The Super­woman, depict­ed a fic­tion­al matri­ar­chal soci­ety in which women ruled and men served.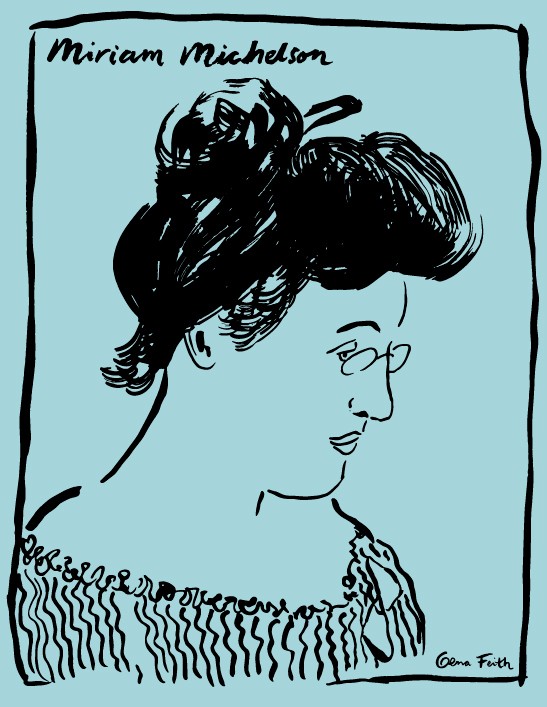 After Michelson's par­ents came to the Unit­ed States, they ulti­mate­ly set­tled in Neva­da and became mer­chants. Sev­er­al of their eight chil­dren rose to remark­able heights. One of Michelson's broth­ers, Albert, was the first Jew admit­ted to West Point, and went on to become the first Amer­i­can award­ed a Nobel Prize in sci­ence. Anoth­er, Charles, held sev­er­al impor­tant posts in Franklin Delano Roosevelt's administration.
Michelson's girl­hood coin­cid­ed with the height of the Gold Rush; the zeit­geist of free­dom allowed the young writer to cre­ate a world for her­self out­side of the gen­der con­straints of the time, and per­haps inspired her bold lit­er­ary choic­es. Estab­lish­ing her­self as a jour­nal­ist in San Fran­cis­co, she focused on every­thing from the plight of Chi­nese immi­grants there, to les­bian cou­ples, to the Hawai­ian inde­pen­dence move­ment. Har­ri­son-Kahan effec­tive­ly argues that Michelson's sta­tus as a ​"girl reporter" allowed her to write sto­ries that might have been too threat­en­ing com­ing from a male jour­nal­ist. The author also calls Michel­son a ​"fron­tier fem­i­nist," which is as accu­rate a descrip­tion as it is a metaphor.
Although she wrote in a qui­eter tone, Natalia Ginzburg used her voice to remark­able effect. The daugh­ter of assim­i­lat­ed Ital­ian Jews who were part of the intel­lec­tu­al van­guard fight­ing Fas­cism before World War II, Ginzburg mar­ried activist Leone Ginzburg, who was impris­oned and tor­tured to death by the Nazis. She lat­er remar­ried and con­vert­ed to Catholicism.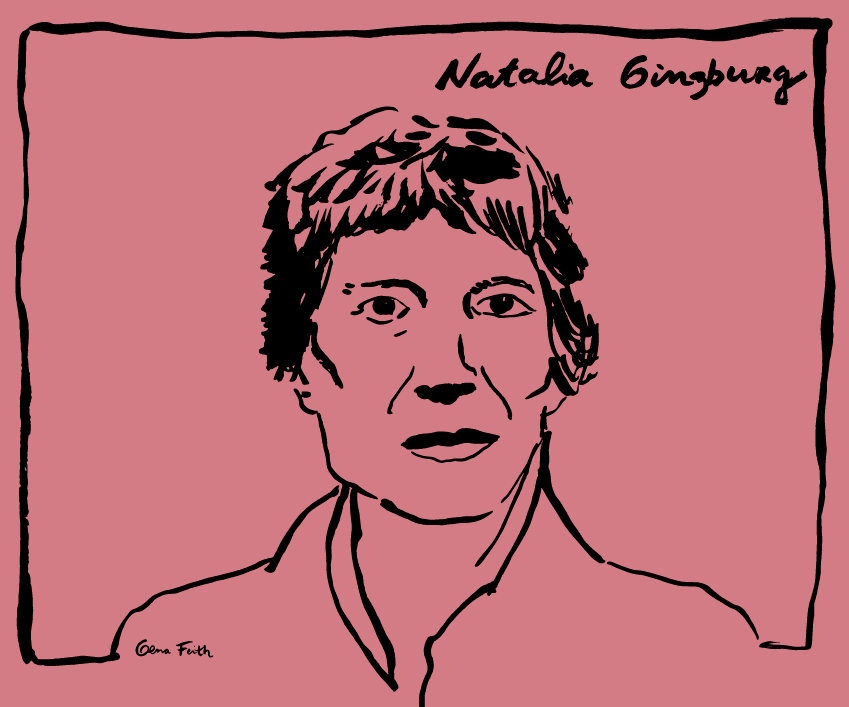 Ginzburg was elect­ed to the Ital­ian Par­lia­ment in 1983, and her work was wide­ly cel­e­brat­ed dur­ing her life­time, though her books fell out of print in Eng­lish. Now she can be enjoyed again in two vibrant trans­la­tions from New Direc­tions, The Dry Heart, trans­lat­ed by Frances Fre­naye, and Hap­pi­ness, as Such, trans­lat­ed by Min­na Zall­man Proctor.
Ginzburg's writ­ing dis­plays her exquis­ite gift for pac­ing, and her abil­i­ty to hov­er between melan­choly and wry amuse­ment as she reveals the com­plex under­bel­ly of human con­nec­tions. On the first page of The Dry Heart, a woman shoots and kills her hus­band. We then learn that she entered the mar­riage with the most self-effac­ing of per­son­al­i­ties: ​"When a girl is very much alone and leads a tire­some and monot­o­nous exis­tence, with worn gloves and very lit­tle spend­ing mon­ey, she may let her imag­i­na­tion run wild and find her­self defense­less before all the errors and pit­falls which imag­i­na­tion has devised to deceive her."
Even though we know exact­ly how the nov­el will end, the protagonist's trans­for­ma­tion con­tin­ues to keep us in sus­pense. With rad­i­cal empa­thy, Ginzburg demon­strates how abuse can spark sub­ver­sion — and how that might be the only rea­son­able reac­tion to it.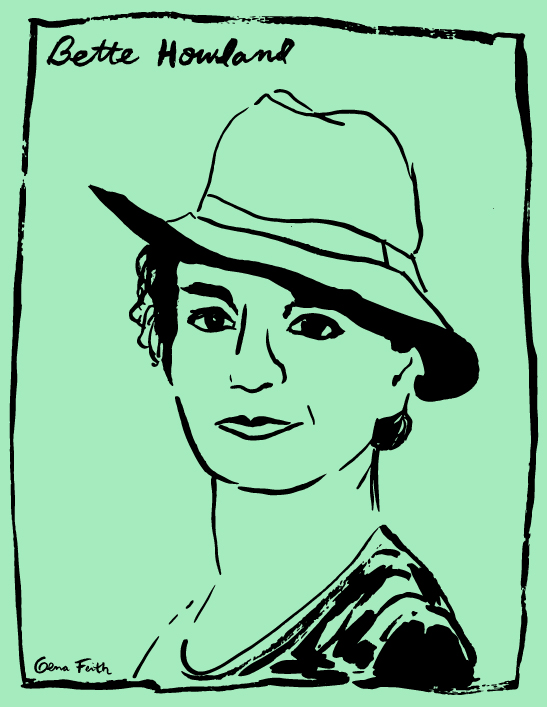 Bette How­land​'s career was less tri­umphant dur­ing her life­time. While she did gar­ner recog­ni­tion, includ­ing a MacArthur ​"Genius Grant," How­land strug­gled to over­come a num­ber of obsta­cles, includ­ing the reper­cus­sions of her affair and friend­ship with Saul Bel­low, which began when she was twen­ty-four and Bel­low was forty-six. Howland's lit­er­ary work was often defined in rela­tion to Bel­low; when she died at eighty years old, her obit­u­ary in The New York Times described her as his ​"pro­tégée."
Howland's life and lit­er­ary out­put were also lim­it­ed by finan­cial strug­gles, fam­i­ly oblig­a­tions, and men­tal ill­ness. In the midst of one of her bouts of depres­sion, Bel­low wrote her a let­ter with this piece of advice: ​"One should cook and eat one's mis­ery.… Har­ness it like Nia­gara Falls to gen­er­ate light and sup­ply volt­age for elec­tric chairs." Howland's keen per­cep­tion did allow her to describe her ordeals at an iron­ic remove. In her mem­oir, W‑3, she offers an unvar­nished por­tray­al of her time in a psy­chi­atric hos­pi­tal: ​"You could have said it was a mad­house, if it wasn't a madhouse."
How­land also wrote short fic­tion, much of it set in Chica­go. The sto­ry ​"Blue in Chica­go" explores inter­gen­er­a­tional ten­sions in a Jew­ish fam­i­ly: ​"Her chil­dren beg her to come and live with them, get out of that wretched neigh­bor­hood. Now their own chil­dren are mar­ry­ing, they all have room — they'd love to have her. But she knows bet­ter. At her age, it's bad enough being mor­tal, with­out hav­ing to make apolo­gies for it too."
A new gen­er­a­tion of read­ers can now dis­cov­er How­land for them­selves. A Pub­lic Space Books has pub­lished a col­lec­tion of her short fic­tion, Calm Sea and Pros­per­ous Voy­age, and will repub­lish W‑3 in 2021.
Ruth Andrew Ellen­son is a win­ner of a Nation­al Jew­ish Book Award for The Mod­ern Jew­ish Girls' Guide to Guilt (Pen­guin Ran­dom House), and a jour­nal­ist whose work has appeared in The New York Times, The Los Ange­les Times and The Wash­ing­ton Post