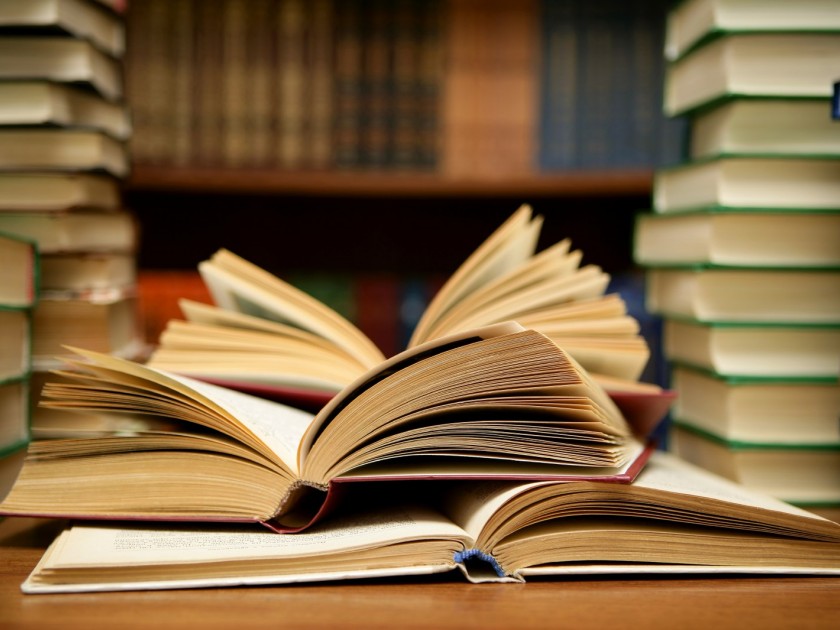 Even as we all work in sep­a­rate homes, towns, and coun­tries, we know we are not alone. We are part of a larg­er com­mu­ni­ty of writ­ers and read­ers, striv­ing to ini­ti­ate and con­tribute to con­ver­sa­tions about Jew­ish lit­er­a­ture around the globe. To this end, we are shar­ing a list of authors and vir­tu­al expe­ri­ences that will be con­tin­u­ous­ly updat­ed so that we can sup­port authors, their books, and book­stores dur­ing these uncer­tain times (and always feel free to join us in our JBC Book Club Face­book group). We hope you're stay­ing safe and healthy.
We will be updat­ing the page with the most recent offers on top; the date we note is the day the offer was pub­lished online. And if you have any tips or offers please email them to info@​jewishbooks.​org.
Also, if you're inter­est­ed in chat­ting with authors, check out JBC's Live Chat oppor­tu­ni­ties and we'll help you and your book club have an amaz­ing conversation.
*Join us for Vir­tu­al Unpack­ing the Book on 3/26 at 7PM ET, fea­tur­ing Rebec­ca Din­er­stein Knight and Josh Gondel­man in con­ver­sa­tion with Stephanie But­nick. Details here.*
March 27 - Eri­ka Drei­fus, author of Brithright, will be par­tic­i­pat­ing in an online read­ing series on Hid­den Tim­ber Books on Sun­day April 5th. Reg­is­ter here and see the full list of authors participating.
March 24 - Beth El Syn­a­gogue and the Levin JCC, in part­ner­ship with the Jew­ish Book Coun­cil, invite you to the Jew­ish Authors Book Fes­ti­val from March 22nd through the 29th. And don't wor­ry if you miss the event, the record­ings are all avail­able. Click here to par­tic­i­pate in this unique and excit­ing experience.
March 24 - The JCC Indi­anapo­lis and JCCindy Arts are host­ing Tues­day Lunch Breaks, begin­ning on April 14th at 12pm with author Joy Ladin. Fol­low them on Face­book for more infor­ma­tion on this upcom­ing vir­tu­al series.
March 24 - The JCC Indi­anapo­lis and JCCindy Arts is host­ing a Vir­tu­al Vis­it with Sarah Menkedick, author of Ordi­nary Insan­i­ty, on April 12th at 2pm. Reg­is­ter here.
March 24 - The JCC Indi­anapo­lis and JCCindy Arts is host­ing a Vir­tu­al Vis­it with Made­line Levine, author of Ready or Not: Prepar­ing Our Kids to Thrive in an Uncer­tain and Rapid­ly Chang­ing World, on March 29th at 2pm. Reg­is­ter here.
March 23 - Colum McCann is host­ing an online book group for his lat­est nov­el Apeirogon on this Wednes­day at 12pm, more infor­ma­tion here.
March 23 - Bri­an Fein­blum offers mar­ket­ing tips and insights for authors launch­ing a book dur­ing this time, check out his blog here.
March 23 - Come bake chal­lah with NJBA final­ist and author of Braid­ed, Beth Rica­nati, part­nered with The Blue Dove Foun­da­tion and Tra­di­tion Kitchens on Fri­day March 27th. Sign up here.
March 23 - Join Zib­by Owens for a vir­tu­al book club, with the first dis­cus­sion on Bess Kalb's Nobody Will Tell You This But Me on March 24th at 2pm. Sign up here.
March 20 - Eri­ca S. Perl, NJBA win­ner for All Three Stooges, is host­ing a week­ly read-aloud, writ­ing prompt, and com­mu­ni­ty engage­ment ses­sion on Tues­day's at 2pm EST on Insta­gram at @ericaperl.
March 20 - Maris Kreiz­man recent­ly launched a video series with Lit Hub to talk with authors about their books and pan­dem­ic liv­ing. Infor­ma­tion on the Vir­tu­al Book Chan­nel here.
March 18 - Jew­ish Agen­cy's Partnership2Gether (P2G) West­ern Galilee is host­ing a vir­tu­al book club on May 3rd, begin­ning with dis­cus­sion in a What­sApp group. For more infor­ma­tion email Avi­tal Ben Dror at avitalbe@​jafi.​org.
March 18 - Dead Dar­lings: Host­ing Vir­tu­al Book Tours for authors releas­ing books in March and April. More infor­ma­tion here.
March 17 - Tik­vah is intro­duc­ing Tik­vah Live: A Spe­cial Online Lec­ture Series, with the first lec­ture host­ed by Rab­bi Meir Solove­ichik on March 19th.
March 17 - Jew­ish Wom­en's Archive: The Quar­an­tine Book Club, begin­ning on March 19th with Tova Mirvis in con­ver­sa­tion with NJBA win­ner Rachel Kadish.
March 17 - Lim­mud eFes­ti­val, part­ner­ing with the JBC, will be held on March 29th fea­tur­ing JBC authors. Reg­is­ter and find out more here.
March 17 - Sharon Hart-Green will lead an online dis­cus­sion ses­sion, or book club talk on the top­ic of Jew­ish fic­tion, or on her own nov­el, Come Back for Me. She has taught Hebrew and Yid­dish lit­er­a­ture at the Uni­ver­si­ty of Toron­to for many years. Email her here: sharon.​green@​rogers.​com
March 16 - Alli­son Pitinii Davis: Free vir­tu­al poet­ry work­shops, for kids or adults. Face­book mes­sage her here.
March 16 - Rachel Baren­baum: Insta­gram sup­port for authors, par­tic­u­lar­ly debut ones. Insta­gram her here.
March 12 - Eri­ka Drei­fus: Arrange a vir­tu­al vis­it with this poet and author, for stu­dents or oth­ers. More infor­ma­tion here.
March 10 - Rachel Kadish: Online dis­cus­sion on his­tor­i­cal fic­tion or The Weight of Ink. Face­book mes­sage her here.