Post­ed by Sharon B.
For­get those lit­tle flow­ers you used to get paint­ed on your pinkie when you were nine– join the big leagues of man­i­cure mania with Rab­bi Yael Buech­ler and her Midrash Manicures!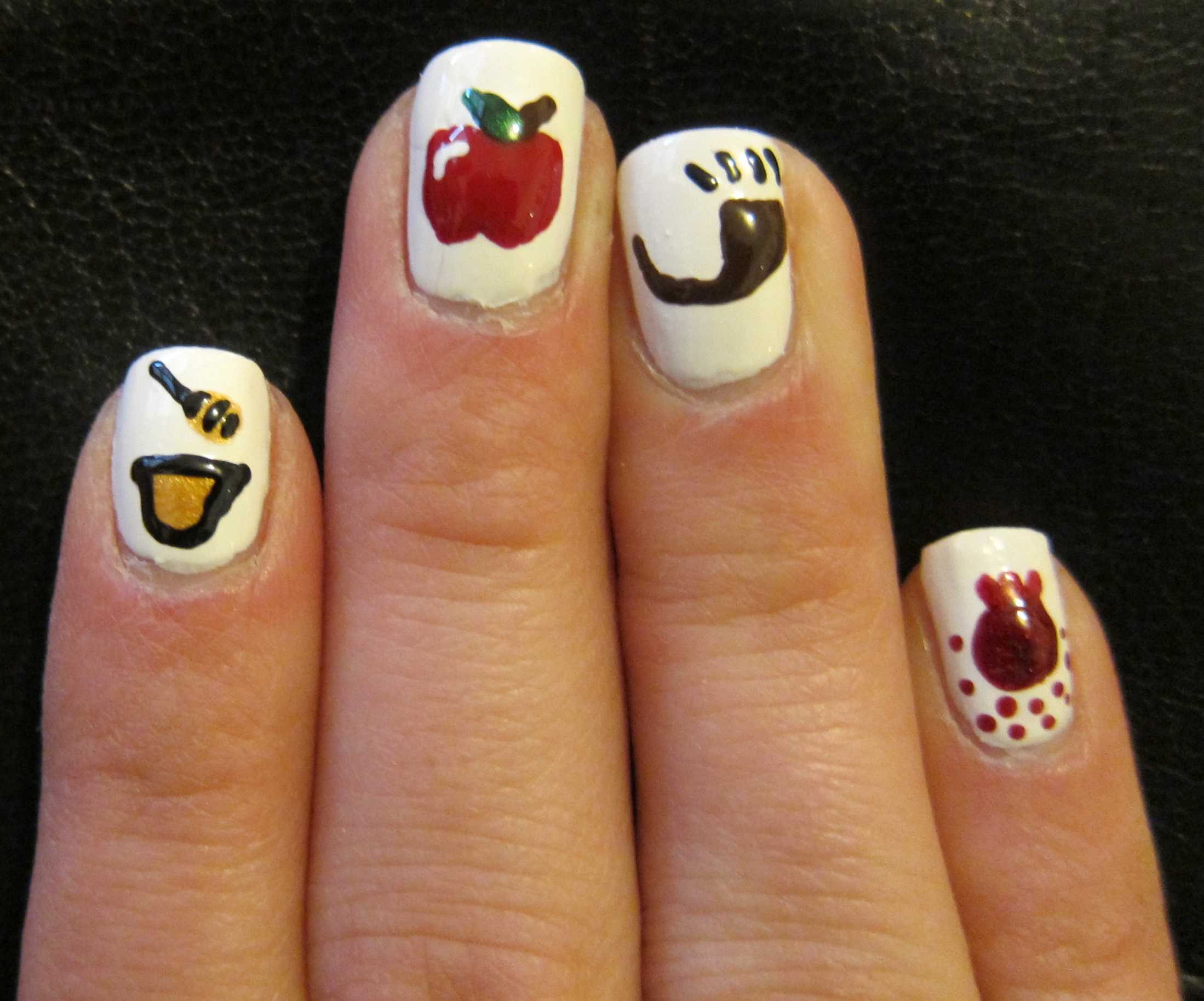 Rab­bi Buech­ler began doing her own man­i­cures as a mid­dle school stu­dent in 1996– since then, she has devel­oped a nail busi­ness, Nails & Co., and a web­site, Midrash​Man​i​cures​.com!
As you can see on her web­site, Rab­bi Buech­ler has designed man­i­cures any­where from intri­cate scenes of Noah's Ark, to The Ten Plagues for Passover, to famous bib­li­cal phras­es. Her man­i­cures have been dis­cussed by celebri­ties includ­ing Jon Stew­art and Bar­ry Manilow, and web­sites like the New York Times and Tablet​mag​.com.
Now, if only some­one would devel­op scratch and sniff pol­ish… ​'cause how tasty does that apple look?!

Sharon Bruce is the pro­gram asso­ciate at the Jew­ish Book Council.