Ear­li­er this week, Rober­ta Rosen­thal Kwall shared the back­sto­ry behind her newest book, The Myth of the Cul­tur­al Jew: Cul­ture and Law in Jew­ish Tra­di­tion. Rober­ta is the Ray­mond P. Niro Pro­fes­sor of Law at DePaul Uni­ver­si­ty Col­lege of Law. She is blog­ging here all week for Jew­ish Book Coun­cil's Vis­it­ing Scribe series.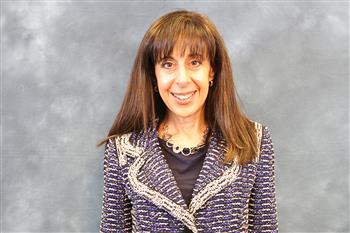 Many years ago, one of my stu­dents — an Ortho­dox Jew — told me that his grand­fa­ther used to say that the Jew­ish peo­ple are like a sym­pho­ny: all parts are need­ed for the whole to func­tion well. I cher­ish that sen­ti­ment and strong­ly believe in its truth. A plu­ral­is­tic approach to Judaism does not mere­ly tol­er­ate dif­fer­ences, but embraces them as vital to the con­ti­nu­ity and health of the Jew­ish peo­ple — indeed, dif­fer­ences of opin­ion are the back­bone of Tal­mu­dic dis­course. Today, the left end of the spec­trum attempts to push the bound­aries by incor­po­rat­ing what it sees as need­ed change; the right end coun­ters this ten­den­cy by push­ing back against inno­va­tion to ensure con­tin­ued authen­tic­i­ty; and the mid­dle seeks to nav­i­gate between these approach­es. When all sec­tors appre­ci­ate the good-faith func­tion of the each posi­tion, the Jew­ish peo­ple are at their strongest and main­tain a sense of uni­ty with­out uni­for­mi­ty. In short, plu­ral­ism does not see Judaism in black-and white-terms; rather, it val­ues dif­fer­ent per­spec­tives with­in the dis­course and under­stands that a mul­ti­plic­i­ty of per­spec­tives strength­ens (and does not dimin­ish) the whole.
Through­out the time I was work­ing on The Myth of the Cul­tur­al Jew, I had the good for­tune to be co-direct­ing a cen­ter for Jew­ish law and Juda­ic Stud­ies at DePaul. The aspect of my work with the cen­ter that I most enjoyed was plan­ning the center's annu­al inter­de­nom­i­na­tion­al pro­gram. This pro­gram typ­i­cal­ly fea­tured a pan­el of Jew­ish cler­gy or pro­fes­sion­al lead­ers rep­re­sent­ing a spec­trum of thought, dis­cussing issues of inter­est to a wide range of Jews. The first pro­gram, for exam­ple, focused on the sem­i­nal issue of ​"who is a Jew" and fea­tured a Reform and Con­ser­v­a­tive rab­bi dis­cussing their move­ments' respec­tive posi­tions con­cern­ing whether a child's sta­tus as a Jew should be deter­mined accord­ing to only the mother's reli­gion rather than that of either par­ent. Sub­se­quent pro­grams includ­ed pan­els of rab­bis from all major Jew­ish move­ments, and one pro­gram even fea­tured an all-female line­up of cler­gy and spir­i­tu­al advi­sors. The Jew­ish pro­fes­sion­als who par­tic­i­pat­ed in this unique ini­tia­tive pro­vid­ed me with tremen­dous insight and inspi­ra­tion through­out the course of my work.
I am also grate­ful for many friends and acquain­tances span­ning the spec­trum of Jew­ish prac­tice and think­ing. Not only has my work ben­e­fit­ted from their diverse per­spec­tives, but I have grown per­son­al­ly from my abil­i­ty to engage with peo­ple rep­re­sent­ing a wide vari­ety of Jew­ish view­points. It is unfor­tu­nate that all too often, Jews tend to asso­ciate on a social basis most­ly with oth­er Jews from their own sec­tion of the orches­tra, even if they have con­tact with a wider range of play­ers pro­fes­sion­al­ly. As an aca­d­e­m­ic, I feel blessed to share my love of the Jew­ish tra­di­tion with a wide audi­ence of peo­ple through my teach­ing and writ­ing; I am also very grate­ful that in my per­son­al life, I count as good friends mem­bers of all Jew­ish and unaf­fil­i­at­ed identities.
Rober­ta Rosen­thal Kwall earned her law degree from the Uni­ver­si­ty of Penn­syl­va­nia and received her under­grad­u­ate degree from Brown Uni­ver­si­ty. Cur­rent­ly she is com­plet­ing a Mas­ter's Degree in Jew­ish Stud­ies. Check back lat­er this week for her sug­ges­tions on Jew­ish edu­ca­tion that may facil­i­tate the Jew­ish peo­ple con­tin­u­ing to make beau­ti­ful music together!
Relat­ed Content:
Rober­ta Rosen­thal Kwall is the Ray­mond P. Niro Pro­fes­sor at DePaul Law School. A pro­lif­ic schol­ar whose work focus­es on Jew­ish law and cul­ture, Kwall lec­tures wide­ly at syn­a­gogues, Jew­ish orga­ni­za­tions, and law schools in Amer­i­ca and Israel. Her pop­u­lar writ­ings on top­ics of rel­e­vance to the Jew­ish com­mu­ni­ty have appeared in many of the most estab­lished Jew­ish media venues.